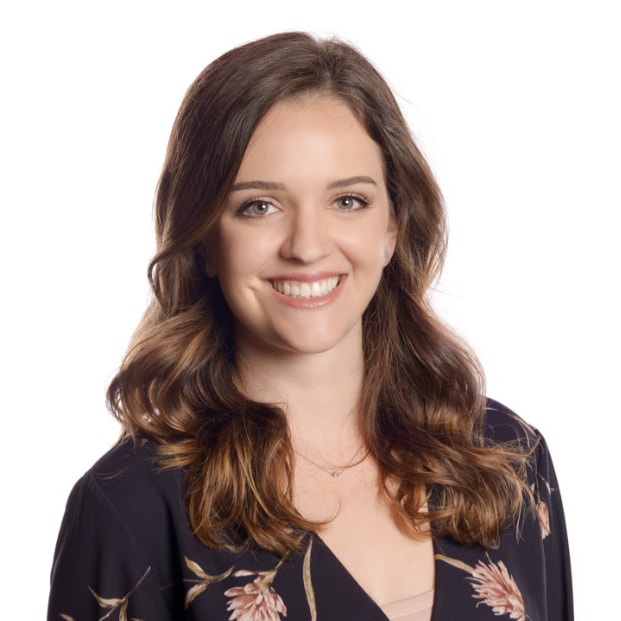 By Natalie Kelly October 09, 2023
Splunk is helping thousands of companies become safer and more resilient. It's a big challenge, and we can't do it without making sure that our employees always have the opportunities to learn and grow. We interviewed Splunkers across the organization and asked them for their best career development advice. While everyone had their own unique perspective, three pieces of advice came up over and over again.
1. Be Open To Learning Something New
Our CFO Brian Roberts lays it out like this: "I think the best thing to do is just always be growing. And what I mean by that is just be curious. Be a natural learner. I think the more you push yourself and you just always want to take that next step, it always gets valued."
A great place for Splunkers to start is with the Career Development at Splunk Program, a series of micro-learning courses designed to help Splunkers understand our philosophy on career development, lean into their values, strengths and purpose, and learn how to have an impactful career conversation with their managers. Since the modules launched last Fall, over 2,400 Splunkers and their managers have taken the course, with an average participant rating of 9 out of 10! Here's a direct quote from a Splunker: "I absolutely loved this learning track. I don't think there was a module that was not useful."
In 2023, our Learning and Development team launched a training called Career Conversation Labs. Facilitated by professional coaches and Splunkers themselves, the labs are designed to show Splunkers how to have effective career development conversations, connect with peers, share experiences and receive helpful tips to ensure success. And we're proud to say that, on average, participants rated the experience a 9 out of 10 as well!
Of course, functional knowledge is important, too. Every Splunker can take free courses within the Splunk Training and Enablement Platform, which provides technical training on using our unified security and observability platform. Technical Support Account Manager Shalini Pastick has been quick to take advantage of these sorts of programs. "There are such great trainings here, especially if you want to learn different products. In my time at Splunk, I have already been able to do so many different training sessions and get certified."
2. Foster Connections
With a distributed workforce spread over several continents, it's never been more important to make authentic connections with your colleagues. Sarah Bedard, whose Splunk journey took her from Splunktern to a Talent Products Manager, puts it this way: "I couldn't have learned everything I did without the support and mentorship of the people who took the time to learn about me and invest in me. I think that people-first community mentality has helped me shape my mindset."
One way Splunkers can make connections is through the Splunk Cafe platform, which provides a wide variety of mentorship resources and opportunities. In addition to formal mentorships, the program offers informal opportunities for mentorship, including meet and greets with fellow Splunkers and office hours with leaders across the company.
It's almost impossible to make a connection with your teammates if not everyone feels like they belong. To advance our culture of belonging, Splunk launched a Diversity, Equity, Inclusion & Belonging Microlearning program, a resource that equips Splunkers with weekly lessons to grow awareness and inspire thoughtful action.
In that same spirit, Splunk will soon offer emotional intelligence training to leaders to help Splunkers lead with greater empathy and inclusion. Emotional intelligence is the ability to recognize and understand emotions in yourself and others and your ability to use this awareness to manage your behavior and relationships to adapt and achieve goals. Numerous studies show the importance of emotional intelligence for business success and quality leadership, and those who have gone through the program have reported better relationships with customers and Splunkers alike.
3. Take Charge of Your Journey
"If I had to describe what it's like to work at Spunk, I would say it's like a choose-your-own-adventure," says Senior Engineering Manager Cecilia Redding. "One of my favorite things about working here has just been the support I've gotten from leadership to try new things."
Of course, the best journeys start with great plans. So, in addition to setting individual business goals, all employees partner with their direct manager to develop and document career development goals. We've created guidelines and documentation to support employees and managers in having robust and frequent conversations around career development.
Career development isn't a solitary journey. To show their support, many larger teams sponsor career development months where teammates join to provide insights, share lessons learned and build awareness around how to best navigate your career at Splunk. "The whole career month was so well planned and structured with an amazing line of speakers and Splunk leaders who came forward and shared their stories on their professional journey and how they navigated and pivoted in their careers," said Kaushik Rana, who participated in the Go To Market Operations team's career month. It was very inspiring and motivating as an employee to have role models within the organization. I really look forward to future sessions on this."
Another way Splunkers have responded to the need for more career growth opportunities is through a job rotation program. The program emerged when the Global Sales and Engineering team heard during interviews that many Sales Engineers (SEs) longed for better ways to build skills, retention, relationships and best practices across the larger sales ecosystem. Security and IT veteran Robyn Murhammer was one of them. "When you've been in a job for a while, you find yourself looking for new things to stimulate you, where you can think about things in a different way."
In response, the Global Sales Engineering team created a Sales Engineer Job Rotation Program. Splunkers like Robyn can volunteer to spend three months working side-by-side in a new role–all with the expectation that the experience will provide visibility into new career paths and increase retention. In addition to expanding into other roles within the sales organization, the program will soon be piloted with other departments.
A Final Bit of Advice
Don't be afraid to try and try again! Remember that innovation isn't just about building cool new products; it's for your career journey, too. "Splunk has a culture that lets people experiment with ideas and fail fast," says SSCOE Search Manager Clara Merriman. "They can do a proof of concept and then they can learn from it. Whether or not it's successful doesn't matter. What matters is that they tried and they learned."
Ultimately, there is no cut-and-dry path to career development success. What might be good for one Splunker may not be great for another. But we know that Splunk thrives when Splunkers thrive, so we're here to help you along the way.
---
Curious to learn more about #SplunkLife? Read more of our blogs, or visit the Splunk Careers page.