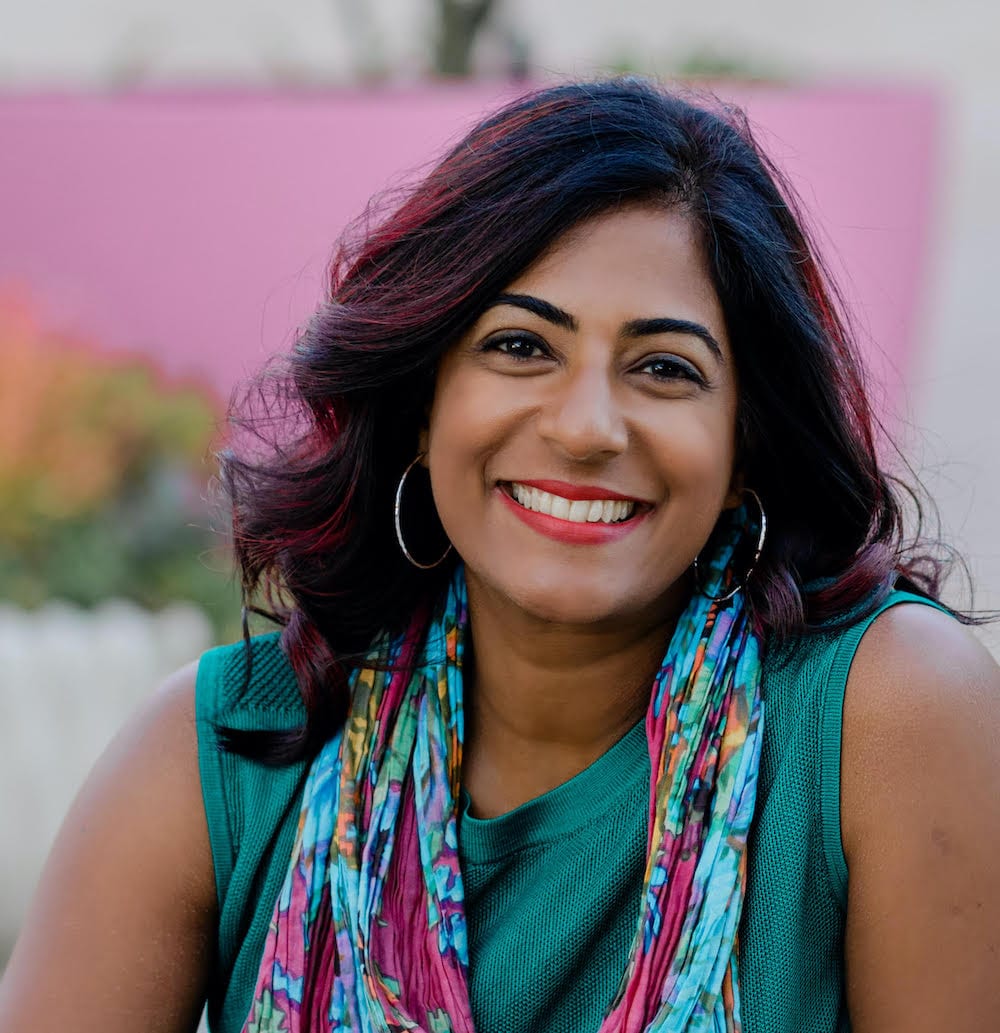 By Humeera Khan May 12, 2022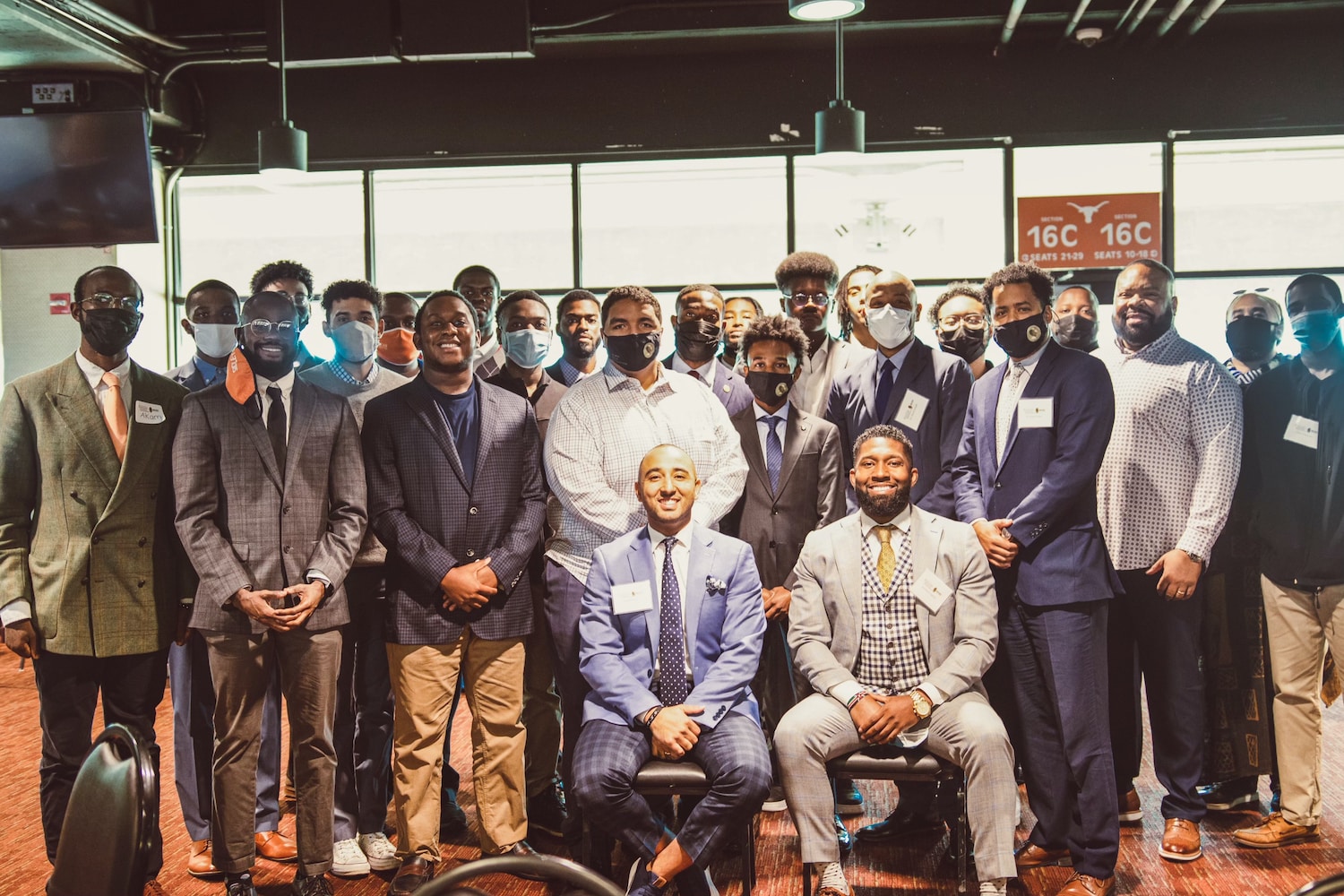 According to a 2021 McKinsey report, the median annual wage for Black workers is about 30% lower than that of white workers. This gap is the result of decades of discrimination in housing, job creation, access to healthcare and more. Reversing this gap requires investment and Splunk is proud to have partnered with X-Factor Capital, an emerging VC fund based in Seattle that focuses their funding efforts on Black entrepreneurs. What makes the X-Factor partnership truly special is how they are creating a virtuous cycle of Black generational wealth. Both founders are Black and as they invest in minority owned startups, those entrepreneurs in turn create wealth and education opportunities for their families andfuture generations. This helps to break the cycle of discrimination that has held so many back in the past.
We are excited to share the work they do because Splunk is committed to advancing the accessibility of data driven solutions to the most challenging social and environmental problems—and these start with the right partnerships. I wanted to share the great work of X-Factor, and I sat down with Rodell Razor, X-Factor Capital CEO & Co-founder, to learn more about him, Black Venture Capital (VC) life, getting a seat at the executive table, and more.
---
Welcome Rodell! At Splunk, we have a special way to do introductions as we talk about our million data points – a multitude of facts that make us who we are, that make us unique and special. What are some of your million data points?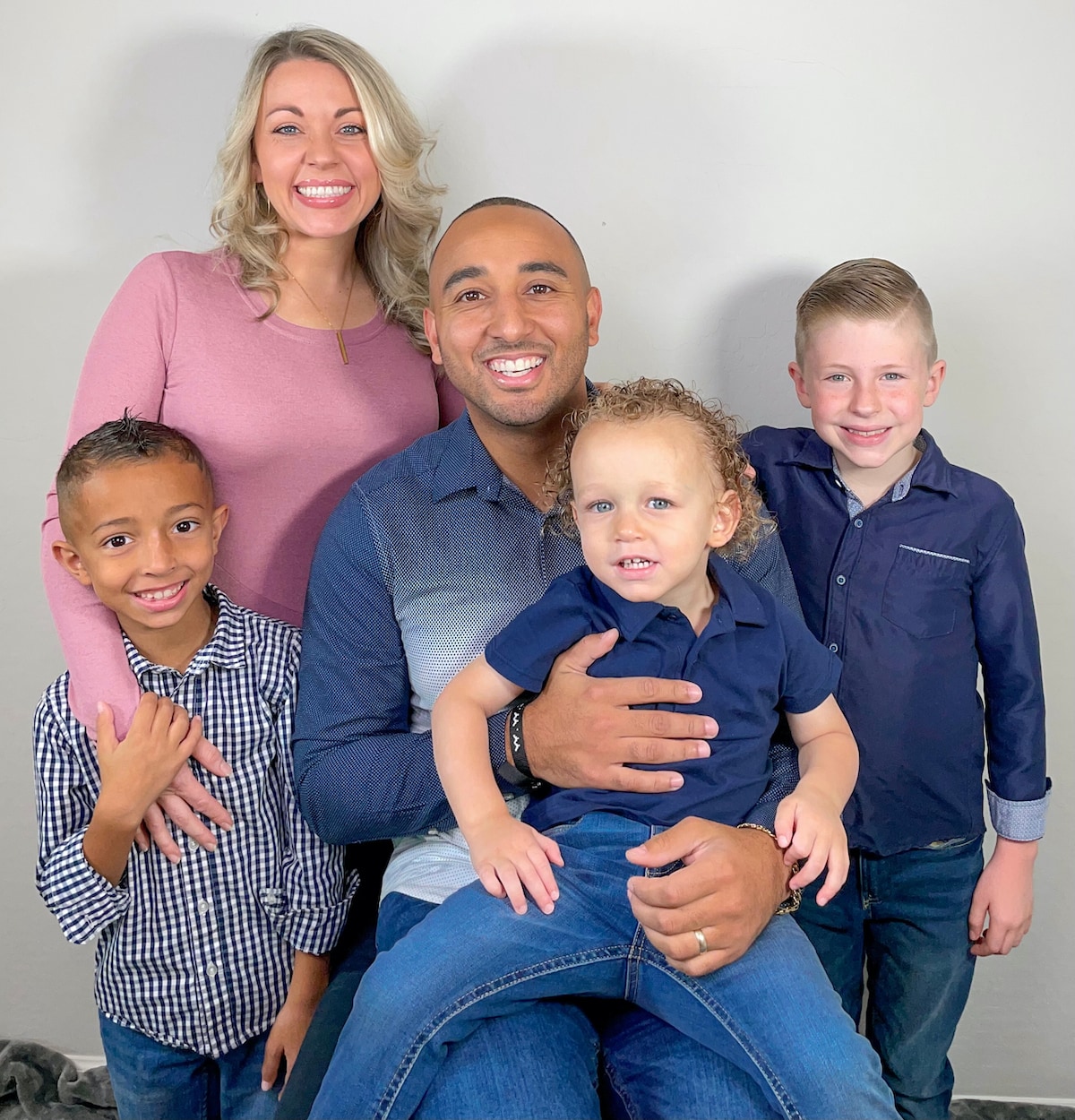 I was born in Alaska, raised in Washington, a military baby, and currently live in Phoenix, AZ.
I am a former professional football (arena league), turned businessman
I am a Black man who is a father (3 boys), husband, & a Champion for Black Entrepreneurship
I am a First Generation college graduate
Fun: Father first! Never miss a game. All about being present with my family
Do you have a motto in life?
Yes, my favorite motto and quote are:
"If you haven't felt like quitting, your dreams aren't big enough" I believe if you're not being challenged and stretched to your limits then you're not growing, and if you're not growing, then you have unused potential that you could offer the world." – Rodell Razor
Tell me more about your organization and its mission?
Did you know that less than 2% of the VC dollars were invested into Black founders in 2021 and less than 1% of venture capital is being managed by Black fund managers? This is underrepresentation in our society and a growing wealth divide that my co-founder, Jeremiah Captain, and I want to correct.
I founded X-Factor in 2017, first as a consulting company, intending to use investments and entrepreneurship as vehicles to level the playing field for minority communities. We believe business ownership is the fastest way to create generational wealth for underrepresented minorities and their families. Our growth will have a ripple effect on job creation, which leads to homeownership and wealth generation.
What made you set up X-Factor Capital?
We started this business because we believe that lack of funding is the most pressing issue our community faces with inequality, whether it be the pay scale for employees, insurance, or funding startups. Funding is an issue. We think the trickle-down effect of entrepreneurship gives people the power of ownership and the ability to fund the other aspects of their life appropriately.
Who helped you on your journey? Who were your allies?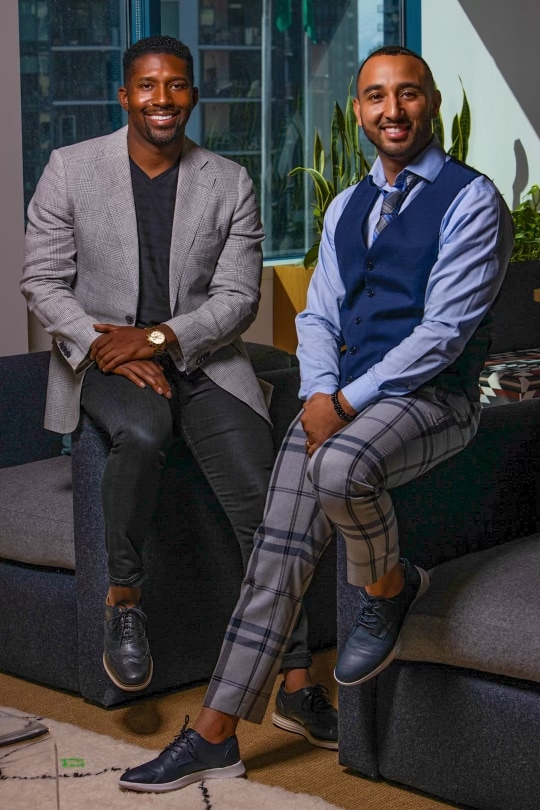 We have had many individuals and institutions who have been instrumental along the journey thus far. I'll start with John Connors, a former Splunk Board member; John is someone who has taken his influence and knowledge to help further the mission of X-Factor. His relationships and mentorship have been the catalyst to move us forward. He has been more than an ally. He has been a sponsor who uses what he has access to in order to increase opportunities for underrepresented communities.
Along with John, we have great sponsor relationships. Costco is a partner who has been with us since the beginning ensuring we have the resources to make an impact with our efforts. Along with Costco, of course, is our relationship and sponsorship with Splunk. Splunk's intentionality with their support of X-Factor in our early stages has been vital. The problem we plan to solve is complicated and multi-faceted. Splunk is hip-to-hip with us in our efforts to showcase talent, tell stories, and move the needle for these entrepreneurs within our network. There are a dozen we could list, but those few have put the action behind allyship.
What item of interest would people find on your desk?
I keep a picture of my family on my desk, laptop & phone screen. As we frequently build a business in uncharted territories, I think about the difference we will make for my children's generation.
I also keep a picture of MLK & Muhammad Ali. My birthday falls in between theirs, and their trailblazing allowed us to pick up the baton and move the mission forward. I don't claim to have their kind of impact, I am just constantly inspired by their willingness to fight for equality with the time they were given.
What advice do you have for others looking to become an entrepreneur or have the desire to do more in their career?
Becoming an entrepreneur is often glorified as the "commerce gladiators" of our time. I think entrepreneurship is more than press releases and Instagram. I believe it is a vehicle that can create change for an individual, community, and generations. So be sure that the reason behind wanting to build a business is for a purpose and a profit. Also, build part-time to validate your market, skill, and idea. Nothing worse than quitting a job too early and finding out the market wasn't ready for your idea.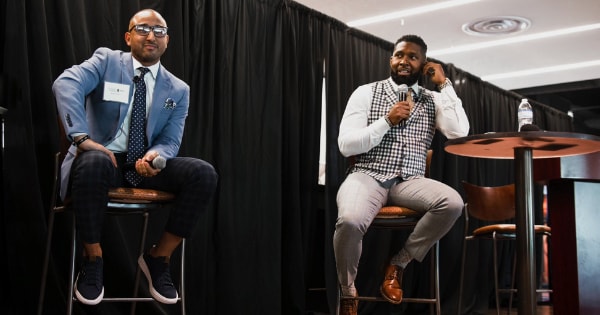 If you decide to advance your career in other areas there are great opportunities to do so, and based on your experience, you can be a huge value add to startups who are building businesses and need great counsel. You can be an advisor, board member, or even a consultant. These roles allow you to earn, learn, and expand your reach. As you expand your outreach, your skills will be more defined, and your impact will continue to grow.
How does one do this, and where does one start?
Start by figuring out if you intend to use your skill, money, or both.
If you intend to use your skill, start researching business accelerators and incubators in your area. Begin networking with founders. Offer yourself available for office hours so you can start adding value to startups and other entrepreneurs. Networking with founders will give you insight on the problems these entrepreneurs are experiencing. Expanding your knowledge in this space can lead to potential board seats, building equity and other forms of compensation.
If you are not interested in being hands-on but have the resources to invest, then take some time to learn about becoming an angel investor, accredited investor, and a limited partner. Entrepreneurs need funding even more than advice, and if you understand the economics of startup investing, this could be a great way to get involved. There are organizations, such as Black VC, that offer great resources.
Lastly, I recommend a great book by Dasarte Yarnway called Pay Me in Equity. He provides valuable tips on how to leverage your skills with early-stage companies to be compensated in the long run.
---
If you enjoyed this blog, I encourage you to listen to our panel discussion for Black History Month called Breaking the Black Ceiling. The conversation consists of Black leaders, including Rodell's partner, and X-Factor co-founder, Jeremiah Captain, discussing how discrimination has impacted the Black community in the workplace, entrepreneurship, and landing a seat at the executive table.
Learn more about X-Factor Capital.