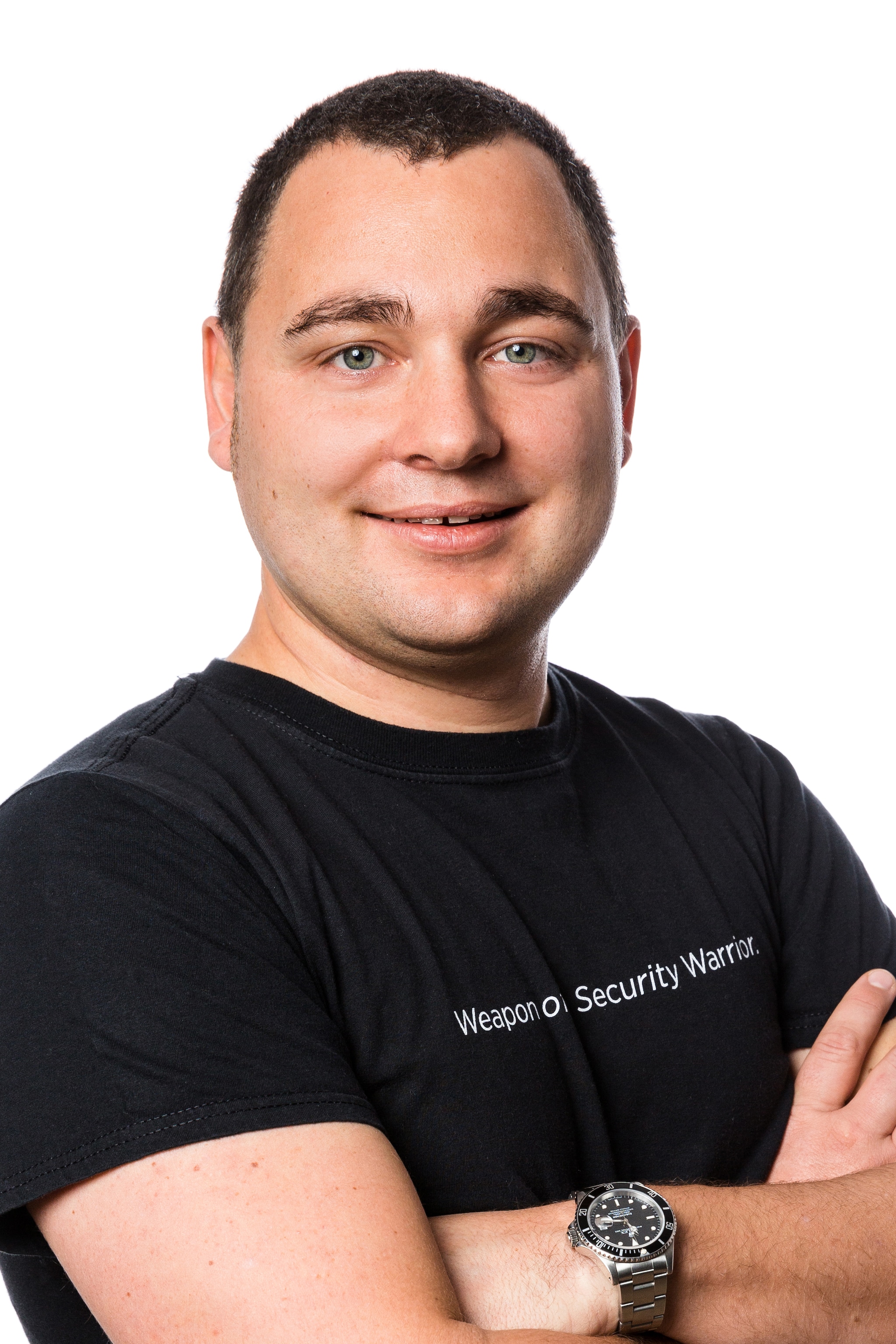 By Matthias Maier January 23, 2020
Hey there,
While the World Economic Forum (WEF) in Davos always dominates the news agenda across a variety of topics I wondered what discussions around technology occurred this year, particularly from a cybersecurity perspective.
During my reading, I came across the global risks report 2020 published by WEF and thought sharing some of the key points would help you in case you have to argue about the importance of cybersecurity. I know that in most firms the topic of cybersecurity has finally arrived at the top table in the last few years - but I know that many firms and agencies are still struggling with it.
How are the technological risks categorized and defined by the WEF?

Where is cyber risk positioned in the bigger picture of global risk?
For a cybersecurity professional like me the below quadrant of risk is very impressive. Seeing the risk of cyberattacks, outages of critical information infrastructure and networks, as well as data fraud and theft sitting alongside economic, environmental, geopolitical and societal risks, is compelling. The days in which digital risk can be ignored are long over!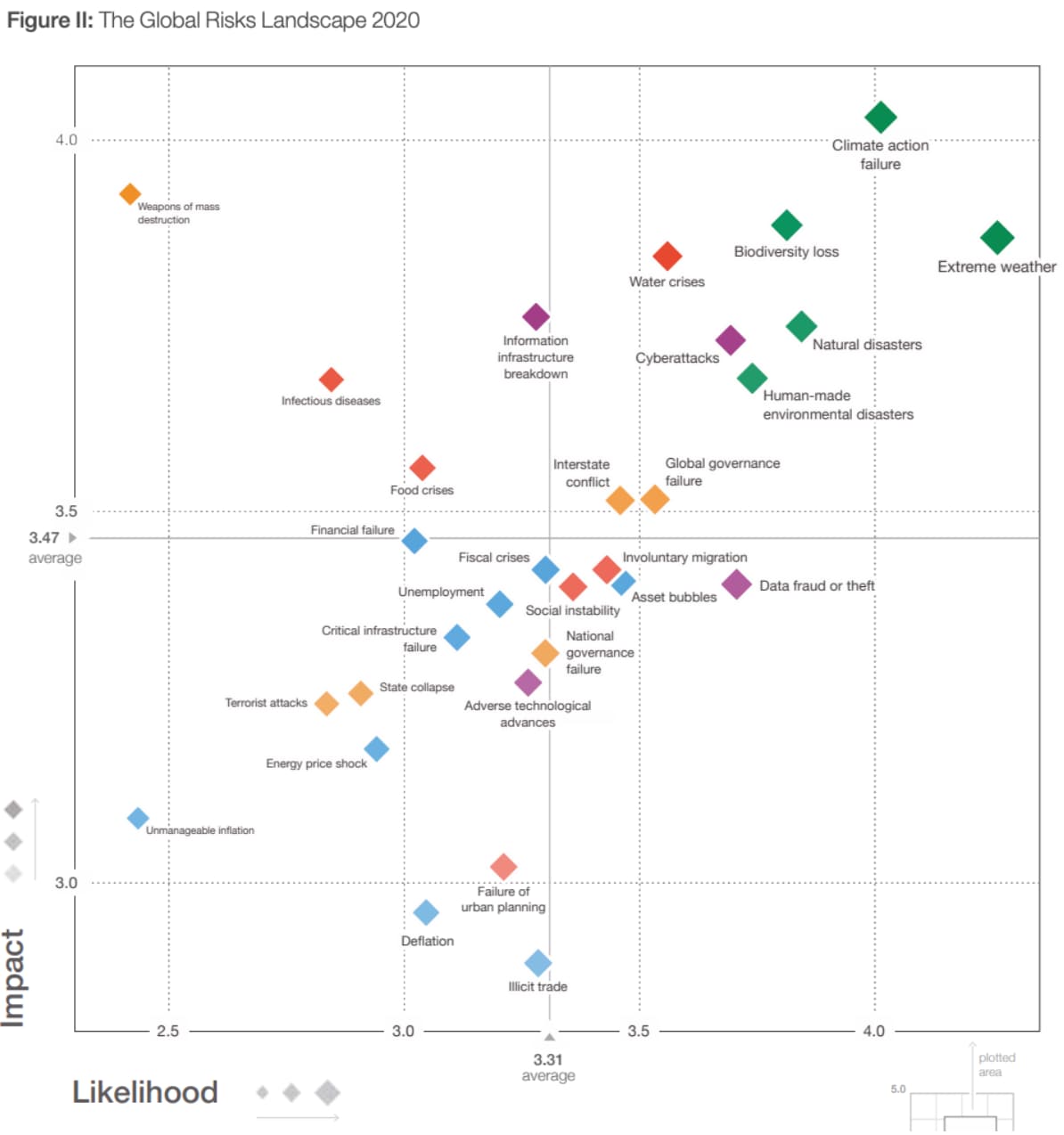 Where is cyber risk in top 10 Risks Likelihood vs. Impact?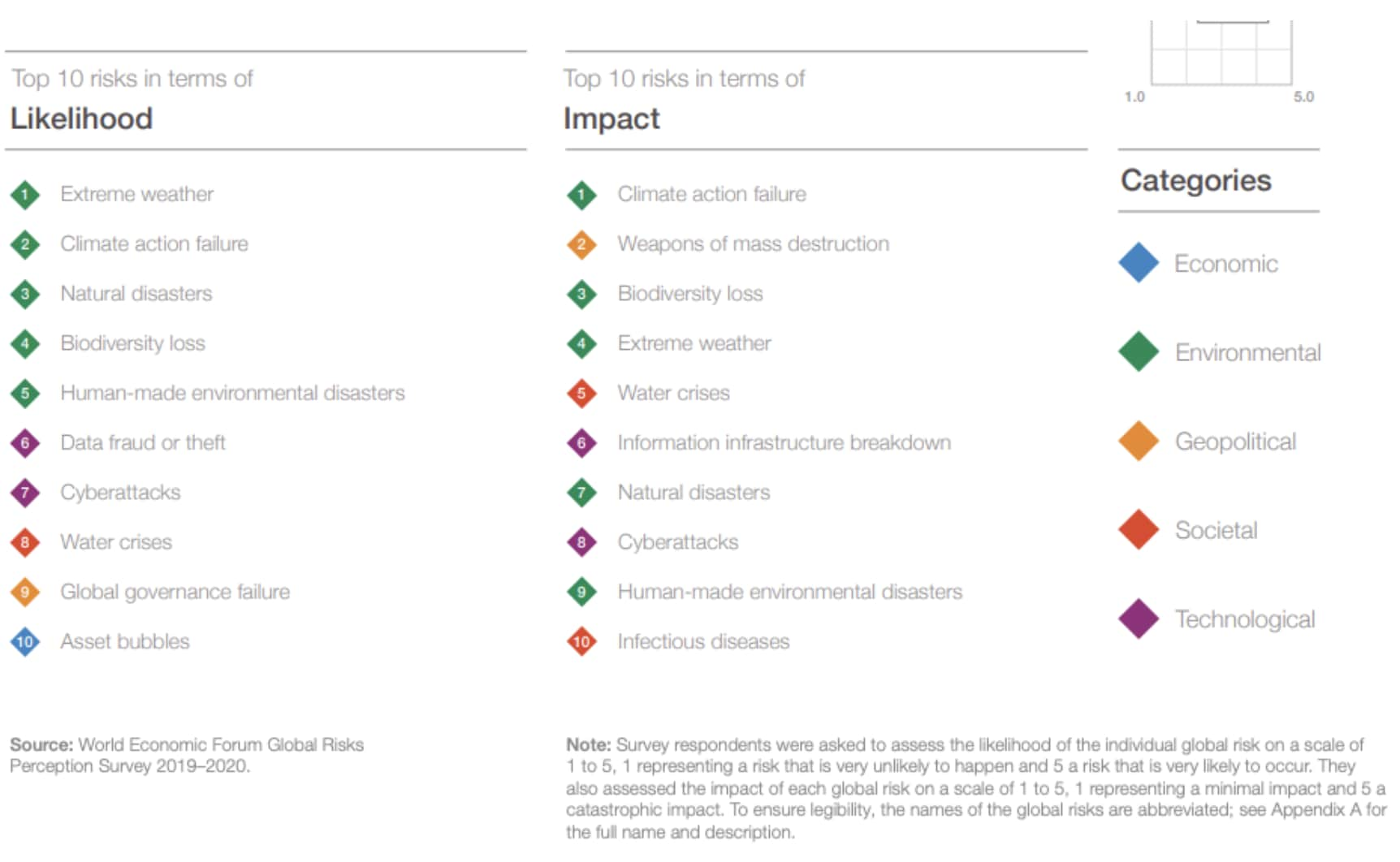 Clearly risks like data fraud or theft can happen and unfortunately, we read about them nearly every day in the news. The bigger impact on life is if cyberattacks are successful or an IT outage and critical infrastructure is taken down.
Global Shapers Community rate technical risk higher
Another interesting angle is that within the survey the WEF included 200 members of its Global Shapers Community. This community is made up of a "generation of emerging global social entrepreneurs and leaders", "this younger generation is increasingly using its digital savviness.."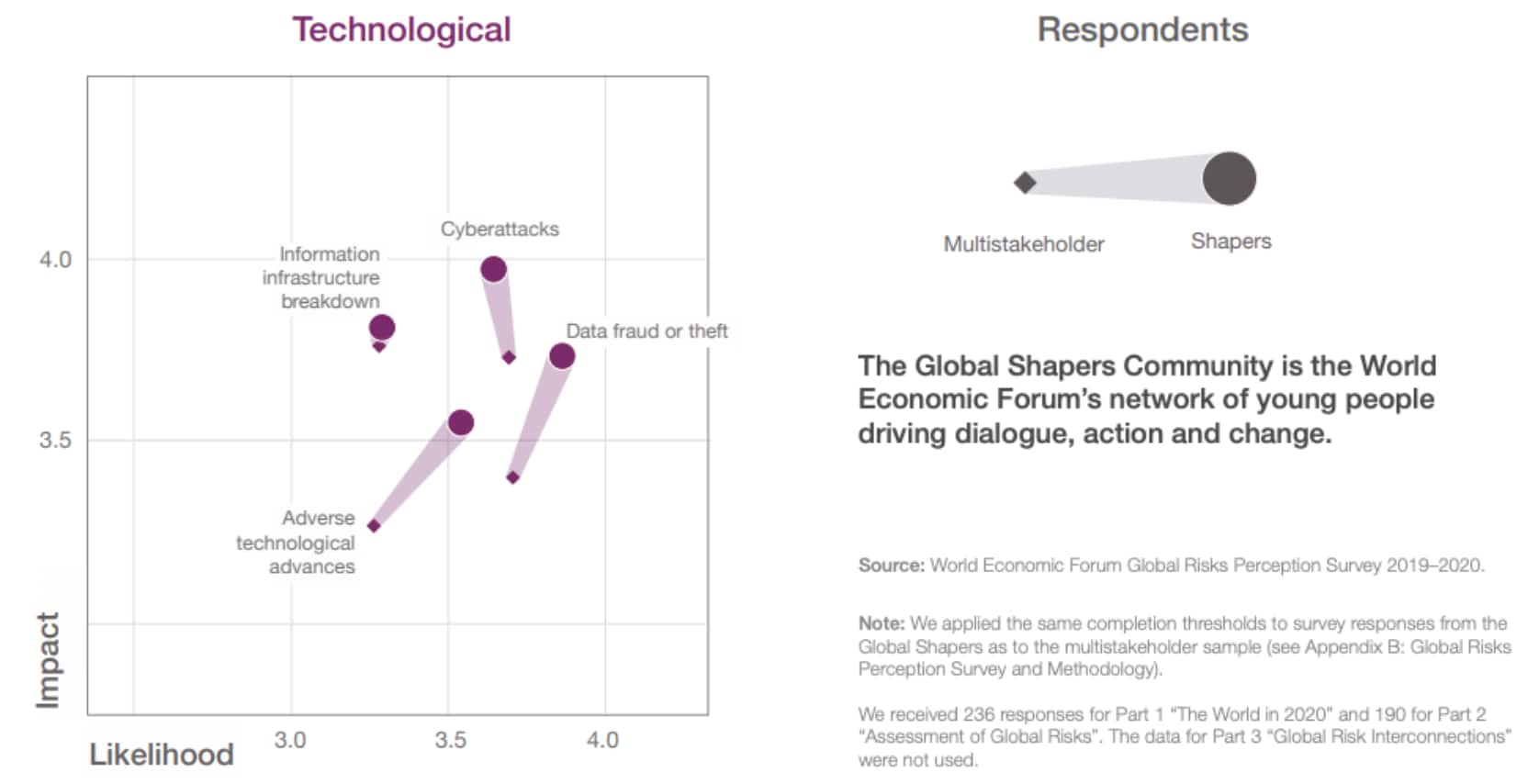 It's clear from the results of the Global Shapers Community that the younger generation is absolutely aware of the technological risks that are being introduced into our daily life and rates it way higher than the other multi-stakeholders drawn from approximately 800 members of the Forum's diverse communities.
Who are the multi-stakeholders from the survey?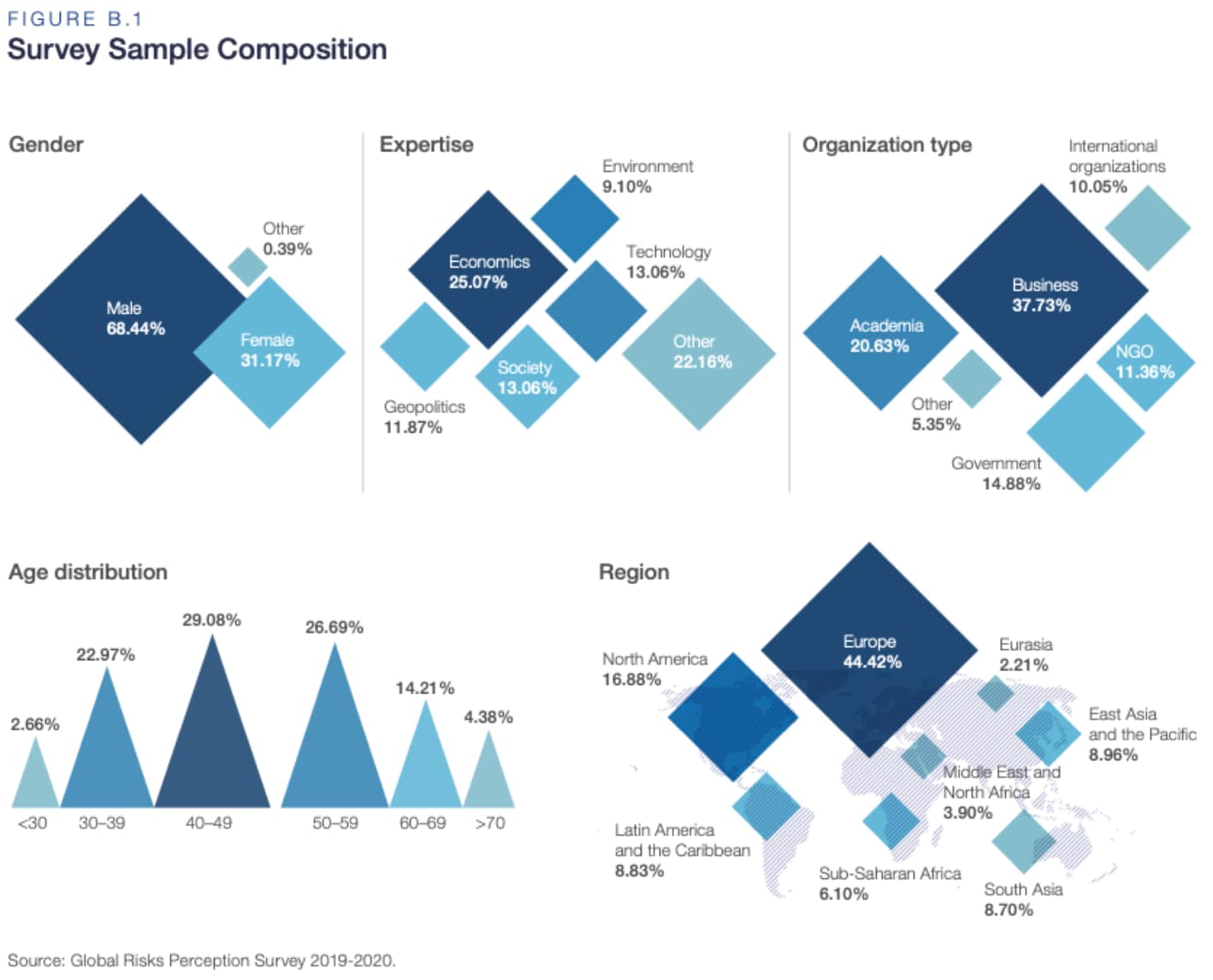 At Splunk we work with organizations around the world who know that many of these technological risks can be countered when they apply data to every question, decision and action. At Splunk we are here to remove barriers between data and action as we did for:
It will be interesting to see how the WEF research changes over the next year and if awareness of the technological risks we face increases.
If you are looking for more detail on how Splunk is working with the WEF, do take a look at this blog from Greg which looks at some of the work we are doing around AI and the role of procurement in the UK public sector.
Cheers,
Matthias