By Deepak Belani November 01, 2022
The events over the past two and a half years have radically changed the world. Digital transformation initiatives went from being a priority to an urgent imperative. Enterprises that had not already migrated data to the cloud rushed to do so during the pandemic, and others accelerated their on-premise-to-cloud shifts. Hybrid and multi-cloud environments become the new reality for many organizations who want to get the most out of their on-premises and cloud investments.
As organizations increasingly use the cloud to store and manage data, it's important to remember one key lesson: the cloud isn't a destination; it's a journey. We hear from customers all the time how much complexity there is as they progress along their cloud journey. As the pace of hybrid and multi-cloud deployments continues to rise if your cloud is not fully optimized and froth with security and reliability concerns, these complexities can impact your digital transformation goals. How can you ensure success?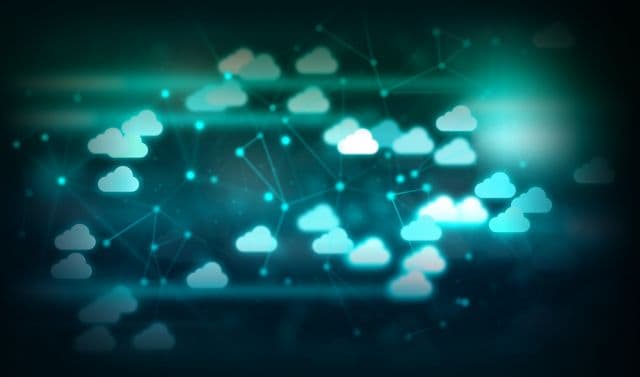 With Splunk Cloud Platform, Splunk Platform capabilities delivered as-a-service you can spend more time innovating and less time managing the complexity of the hybrid and multi-cloud. Built with security and resiliency in mind to accelerate innovation your entire organization can benefit from our deep expertise in building and operating over thousands of active cloud deployments. Migrating to Splunk Cloud Platform lets you investigate, monitor, analyze and act on your data with unprecedented insight, all from the cloud.
In The IDC report, "What Makes a Cloud Migration Successful? A Best Practice Blueprint from Customers," IDC along with two large organizations offer best practices and recommendations for migrating self-managed Splunk Enterprise deployments to Splunk Cloud Platform efficiently to increase agility and security, empower innovation and accelerate return on investment realization.
It illustrates the customer journey with emphasis on:
Value and benefits from migrating on-premises to Splunk Cloud Platform, a SaaS solution
Insights from a large Healthcare Provider and an U.S. Government Contractor who are benefiting with their recent move to the Splunk Cloud Platform
Cloud Migration best practices for people, process, and technology
Why Are Customers Moving to a SaaS Cloud-delivery Model?
In the Software as a Service business model, end customers pay a monthly subscription. They avoid the costly process of application implementation. The IT backend is managed by the provider's experts so customers can focus their resources on core, high-priority activities. Apps are available immediately, which allows users to focus on working on the task at hand rather than "grappling" with the application.
SaaS services are provided by secure IT systems that can satisfy the security needs of the most demanding customers. SaaS packages are scalable and can easily be adjusted as the company and its demand grow, or vice versa. SaaS applications are designed to be always available as providers ensure a high level of reliability and business continuity. End customers have no worries concerning updates. They are automatically included in the SaaS solution.
Value and Benefits of Migrating to Splunk Cloud Platform, a SaaS Solution
Splunk Cloud Platform is an extensible data platform that powers unified security, full-stack observability, and limitless custom applications. By taking advantage of our SaaS offering, Splunk Cloud Platform, you don't have to worry about the administrative overload that it takes to maintain a self-managed environment, such as upgrading or patching.
Additionally, Splunk Cloud Platform lets you scale quickly and efficiently. Splunk Cloud Platform has a faster release cycle, about every 4-6 weeks, which means you can start taking advantage of the features and functionality first, without having to wait on your organization's resources to upgrade. The best part is, you can deploy Splunk in a hybrid fashion. Therefore you can maintain some of your workloads on premises, while deploying some workloads in Splunk Cloud Platform, and with federated search you will be able to search across your environments easily.
Customer Journey and Best Practices Migrating to Splunk Cloud Platform
IDC researched the value and benefits talking to organizations who recently migrated from either on-premises Splunk Enterprise or Splunk Enterprise that the customer maintained with a public cloud hyperscaler to the new SaaS-managed solution – Splunk Cloud Platform. Based on the research, IDC has recommended several best practices in the report for migrating to the new SaaS solution regardless of the target SaaS provider.
IDC's discussions with Splunk customers surfaced a standard blueprint for success. This blueprint includes leadership buy-in, extensive up-front planning, and thorough understanding of the on-premises environment gained by the Splunk Cloud Migration Assessment (SCMA) assessment app, followed by LOB testing and sign-off. All customers contacted by IDC said their successful cloud migration was "no other way possible" to complete other than by engaging the Splunk Professional Services team.
Want to Learn More?
Register today for our "Get Your Secure Cloud On" virtual event on November 10th to hear from IDC and customers on the dos and don'ts for cloud adoption and best practices for successfully migrating on-premises deployments to the Splunk Cloud Platform.

Read more about Splunk Cloud Platform Migration, and download your copy of the IDC report, "What Makes a Cloud Migration Successful? A Best Practice Blueprint from Industry Leaders."
Get the step-by-step guided path for migrating to Splunk Cloud Platform on Splunk Lantern.