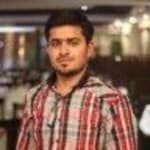 By Muhammad Raza May 31, 2023
The average enterprise organization has thousands of users who rely on a variety of software applications for their daily work. Often, apps can come from different commercial vendors, each with their own integration limitations within the IT environment — limiting how apps interact and share information with other tools. This means that IT teams manage every enterprise software app separately, including user provisioning, resource consumption, budgets, security and access controls, audits and more.
To say these challenges bog down IT teams would be quite an understatement.
An answer to this app-sprawl, the aptly named Superapp is a promising new software trend — an immersive ecosystem of tools that are all available and accessible within a single comprehensive user interface.
---

---
A Swiss Army knife of apps: the Superapp, or Super App, or Super-App (the trend is still new and facing spelling disagreements) is a software platform ecosystem that consolidates all necessary applications within a single user interface.
At their core, superapps focus on three major pillars:
Security, including single sign-on, authentication and access management.
Configurations and profiles that can be automatically replicated or baked into any new miniapp, and integrated with other apps.
User preferences synchronized across multiple devices and OS platforms.
Development teams construct the core features, and users can discover optional "miniapps" and add them to the platform. Core features may include tools for development, collaboration, communication, payments, and workflows, whereas miniapps focus on individual functionality.
Combating app fatigue: why use superapps?
For an already overwhelmed IT organization, launching a new tool in an enterprise setting is no easy task.
For procurement alone, new tools require user demand justification and independent approvals from stakeholders, and that's all after making sure they fit into budget constraints. Once the business use case has approval, the app undergoes a rigorous governance and risk management process. Following this time-consuming process, security teams must establish and enforce policies against the app.
That's not all, once IT makes an app available, it is up to the user to ride the (usually steep) learning curve: ensuring that the provided functionality meets expectations and finding ways to integrate the tool within their operational workflows.
Managing yet another MFA sign-on, exporting reports and code, version control, and collaborating with other users — it's up to the user to figure out the most efficient workflows and uses of proprietary apps (apps that often have strong vendor lock-in fences built around them).
Frustrations with this process can lead users to ask the question: "Why not just download the software I need now, and get rid of it before IT finds out?"
This method of bypassing organizational controls and policies, and privately subscribing to tools is known as the Shadow IT approach.
Stopping shadow IT: how superapps could offer security benefits
Shadow IT is a widespread practice, and it exposes sensitive business information to third-party tools: tools that lack oversight and InfoSec controls designed by the organization for risk mitigation. While tech users in the enterprise industry are often adequately knowledgeable about security concerns and best practices, a staggering proportion resort to Shadow IT — likely a product of the tedious governance processes around provisioning a new software tool that they consider necessary for their jobs.
According to research, Shadow IT accounts for around 30-40% of the IT spending within the organization, 65% of remote workers use Shadow IT and over 53% of teams choose not to use IT-approved apps.
This is where superapps come in.
With adequate foresight and planning, it wouldn't be unrealistic to imagine a comprehensive application that serves teams across business verticals. In many ways, the superapp as a concept expands on the world of ERP software — wherein multiple modules are built-in, or custom-developed, to accomplish a wide variety of tasks.
In the interest of keeping users within a single ecosystem (and within security parameters), superapp users could feasibly operate within customizable software "stacks" – adding the tools they need to the platform, and requesting access to new tools that are already approved by IT.
Consolidating these apps presents a user-experience boon as well, providing a unified and consistent experience across all device form factors and operating systems. Each "miniapp" should feel familiar and accessible to the user, despite changes in functionality: some great consumer examples of this being WeChat and Grab in Asia.
---

---
Examples of enterprise superapps
While superapps are a relatively new trend, their widespread adoption is already well underway.
As mentioned before, the consumer market in Asia is no stranger to using a superapp or two to knock out their daily tasks – and enterprise audiences aren't far behind. Gartner predicts that by the year 2027, 50% of the global user base will use multiple superapps for work and consumer applications.
Let's take a look at some other superapp technologies already adopted in the industry today:
Platform as a Service (PaaS)
Provides barebone architecture and infrastructure resources to build, deploy and manage any app in the cloud environment.
Front-end frameworks
These development tools can function in the larger context of a superapp platform to develop miniapps. Frameworks that allow internal development teams to customize an existing app to integrate with the superapp platform, and handle API requests and authentication systems consistent with the platform requirements will encourage the adoption of superapp technologies.
Multiexperience development platforms
MXDPs provide the tools and framework necessary to build and deliver apps across different platforms, channels and devices. The development tools may include visual builders with pre-built coding components, cloud services for hosting and storage, analytics to monitor performance across different channels, back-end database and API integrations and collaboration tools.
Low-code application platforms
These tools enable internal users of the organization to use drag-and-drop, automated or graphically controlled functionality to build software app functionality. These platforms require minimal coding and resemble a type of superapp, since they include a number of standardized features for app development.
What is Splunk?
This posting does not necessarily represent Splunk's position, strategies or opinion.