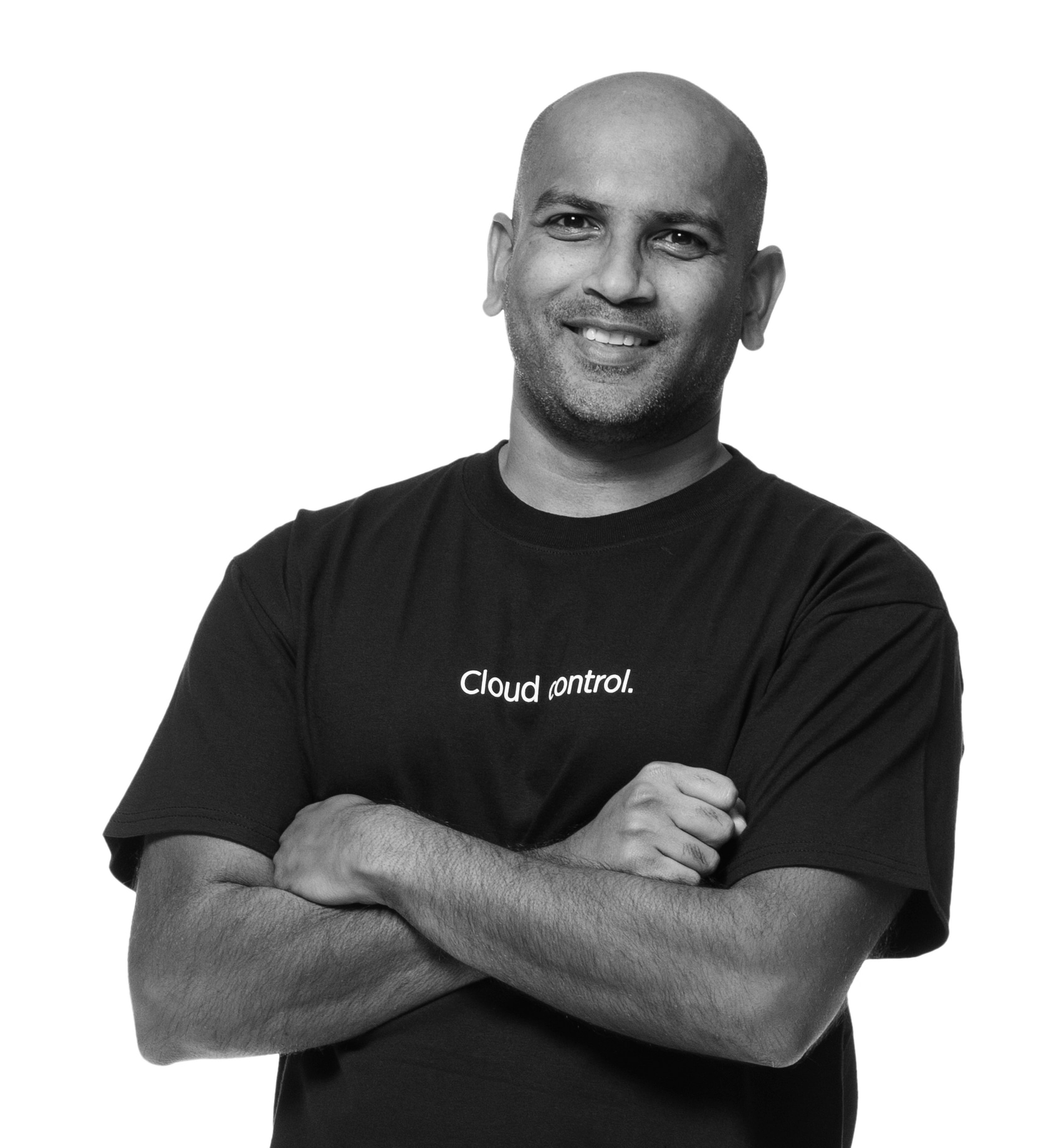 By Sendur Sellakumar May 05, 2021
In 2020, modern enterprises saw 10 years of transformation in under 10 months. Companies are experiencing a shift in every aspect of their digital environment. Recent trends have accelerated the already significant growth of data across the enterprise. With this growth comes the strategic imperative to derive insights, faster and with a higher ROI to stay competitive and move at the velocity of business your customers demand.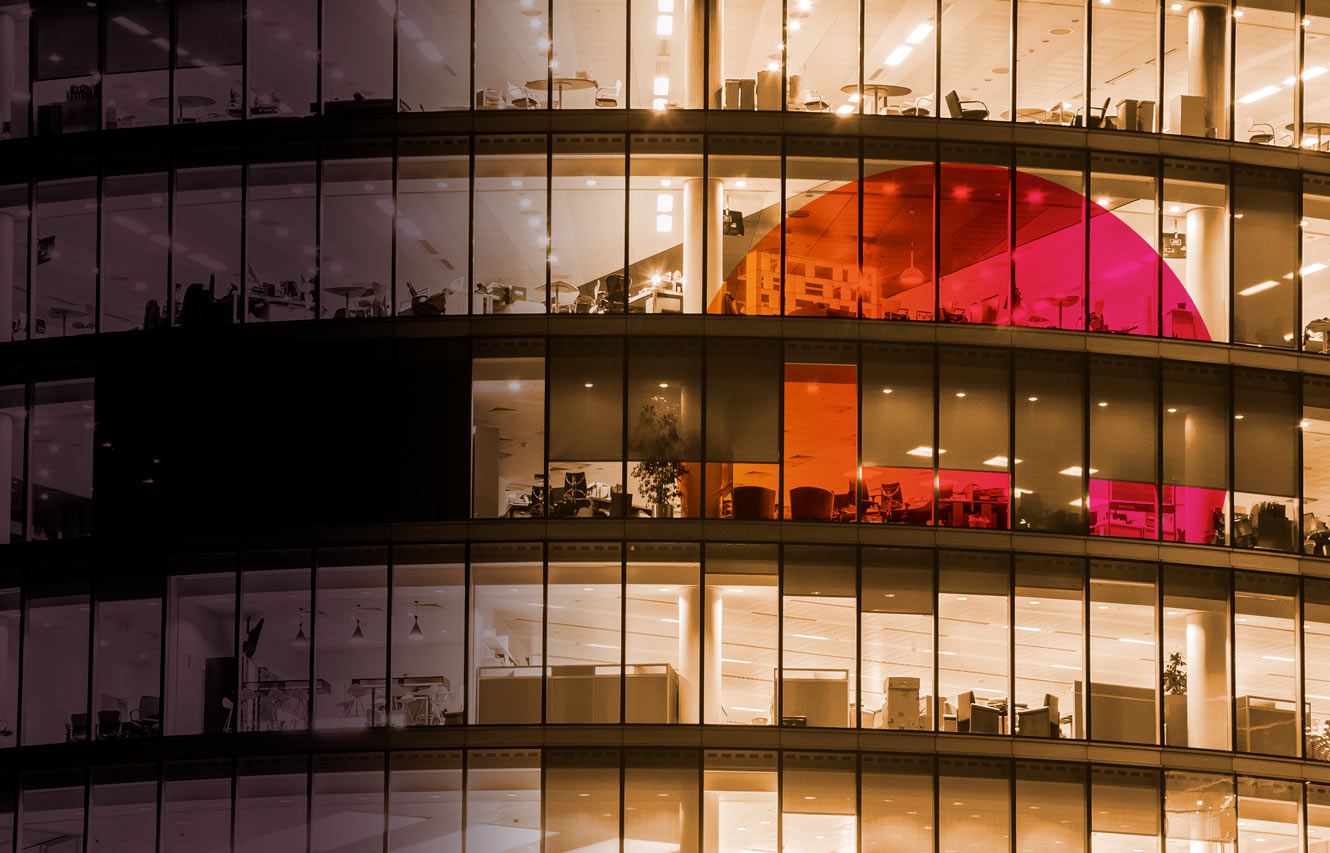 To thrive in this data age, every organization needs a complete view of its data — real-time insight, with the ability to take action. The ever increasing volume of data means we need to process more data to deliver those insights — but why pay for data volumes when insights are what ultimately matter for your business?
At Splunk we've completely rebuilt our offerings to deliver a cloud-native experience across our platform. We re-architected our technology and reorganized internal teams to focus on a cloud-first delivery model. This massive multi-year investment in Cloud affords us the opportunity to change the way we package and price our offerings. We've listened to our customers and are evolving to meet them where they are on their own data journeys. I've been at Splunk for eight years, and I can tell you that we are now making the largest pricing and packaging changes in Splunk history.
New Cloud Offerings Bring Enhanced Value for Customers
Today Splunk is announcing our:
Observability, Security and IT Cloud Portfolios: Integrated cloud portfolios that provide consolidated capabilities priced on entity-based pricing. Think "good, better, best" editions of a suite with a simple single unit measure for purchasing a broad set of capabilities. Any new customer of Splunk should really leverage these as the best way to purchase and adopt our offerings. These Cloud Portfolios will first be available to our commercial customers in North America and then rolled out to the rest of the world.
Splunk Cloud Platform: Our Platform offering provides the Data-to-Everything capabilities you've always known from Splunk, but with the incremental benefit of our growing set of cloud platform capabilities and priced on workload-based pricing. Our workload pricing model means you can consume multiple platform capabilities like streaming analytics, machine learning, traditional Splunk searching, among others, based on a single metric that can be used across these capabilities dynamically. Our Splunk Cloud Platform is available globally today.
Splunk is making it easier than ever to get started with our customizable Splunk Cloud Platform by tailoring it to address your most important IT and Security needs. It is also easy to move across offerings — if you've started with Splunk Cloud Platform, you can quickly upgrade to Observability, Security, and/or IT Clouds for more sophisticated functionality.
One Size Does Not Fit All
Rapid shifts and changes to data strategies mean that enterprises need pricing and packaging models from Splunk that give them the flexibility to evolve overtime, and at the speed of business.
We believe in providing flexibility for our customers seeking to optimize the value of their investment with Splunk. In the past, we offered pricing based on the amount of data ingested alone (ingest pricing); however, our biggest advocates told us they wanted to do more with Splunk. For them, ingest pricing alone limited their ability to leverage all data available and made it difficult to predict and forecast costs especially when branching out to additional use cases beyond IT. With our new entity and workload pricing, customers can now get the most value out of their Splunk investment — whether they have a gigabyte or a petabyte of data — and expand to any use case without worrying about the cost of an incremental bit or byte!
The flexibility of Entity and Workload pricing gives you the freedom to leverage your data for many things you never even considered Splunk for previously.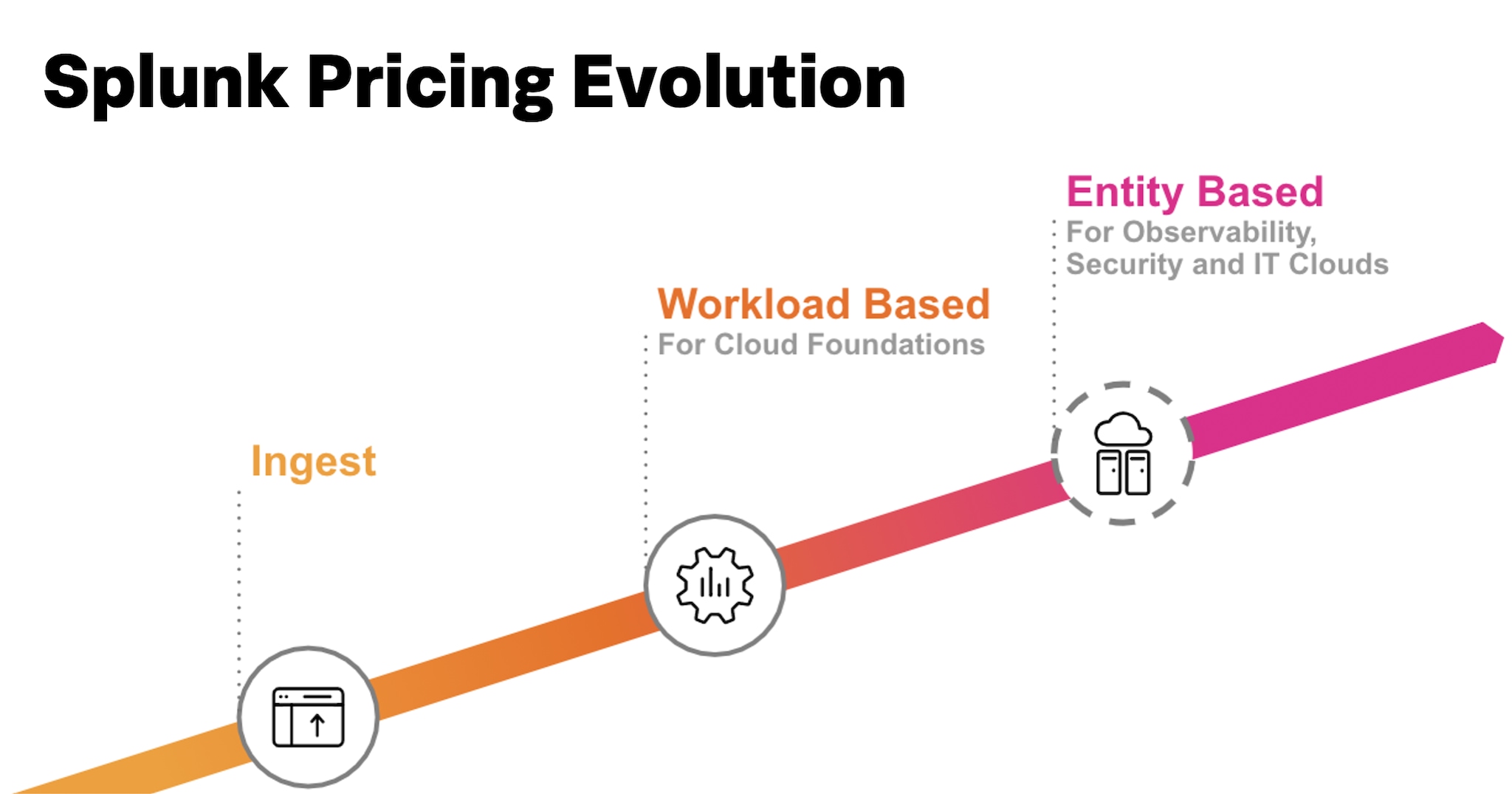 Entity Pricing
Entity pricing is the pricing model for our IT, Security and Observability Clouds. This model makes it easier for you to budget for and buy Splunk based on how you measure your business.
What's an entity? An entity can be users or hosts, or IPs — it all depends on which Cloud you are leveraging. We've got clear definitions on what each Cloud counts, and we provide you flexibility so that as your technology approaches change (say from VMs to containers to serverless or from logs to metrics to traces), we've got you covered in our approach so you don't need another purchasing cycle.
Workload Pricing
Workload pricing is all about flexibility in data types, data volumes and data value. With workload pricing, you are paying for the resources (think computational capacity to leverage our platform) represented in the form of what we call a Splunk Virtual Compute (SVC) unit. This is not too dissimilar from pricing for public cloud platforms, like AWS EC2 or Google Compute. But unlike those models, our approach is an abstraction and enables Splunk to update our architecture as we make advances to give you more value, always providing as good or better performance for the same price! What I love about workload pricing is that we make it simple to manage the complexity of resourcing changes.
Workload pricing aligns your investments in Splunk with how you use it to derive insights from your data. The primary pricing factor in this model is the compute capacity consumed for search and analytics workloads rather than the data volume ingested. Gain visibility into your license consumption and control how your total resource capacity gets used across various use cases and Splunk capabilities. This model is fundamentally different from the ingest pricing many of our customers use today.
In addition to the pricing changes, we've also made changes to our platform features to enable control and management of your workloads and thus resources. We couldn't have done workload pricing until we added the ability to do workload management several months ago.
You'll hear more from us on workload pricing in the future.
Throw Out What You Think You Know About Splunk Pricing
As I mentioned earlier, over the last several quarters and into this year, we are making dramatic changes to our pricing and packaging to enable prospects and customers to leverage the full portfolio of Splunk. Throw out what you think you know about Splunk pricing and packaging and talk to our sales team – and check out our new pricing content.
We want to make it easy to consume our offerings without multiple procurement cycles or multi-year decisions on tooling specifics when your technology architecture is constantly changing. Our new approaches provide you the ability to maximize your investment with Splunk.
I'm excited for our customers to learn and leverage these new models!
At Splunk, we are always listening to our customers ideas to drive our pricing and packaging evolution. As the Splunk evolution continues, our ears are open, so keep communicating. We do this for you, our customers.