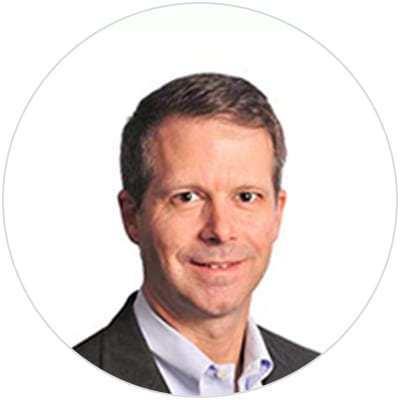 By Scott Morgan October 03, 2023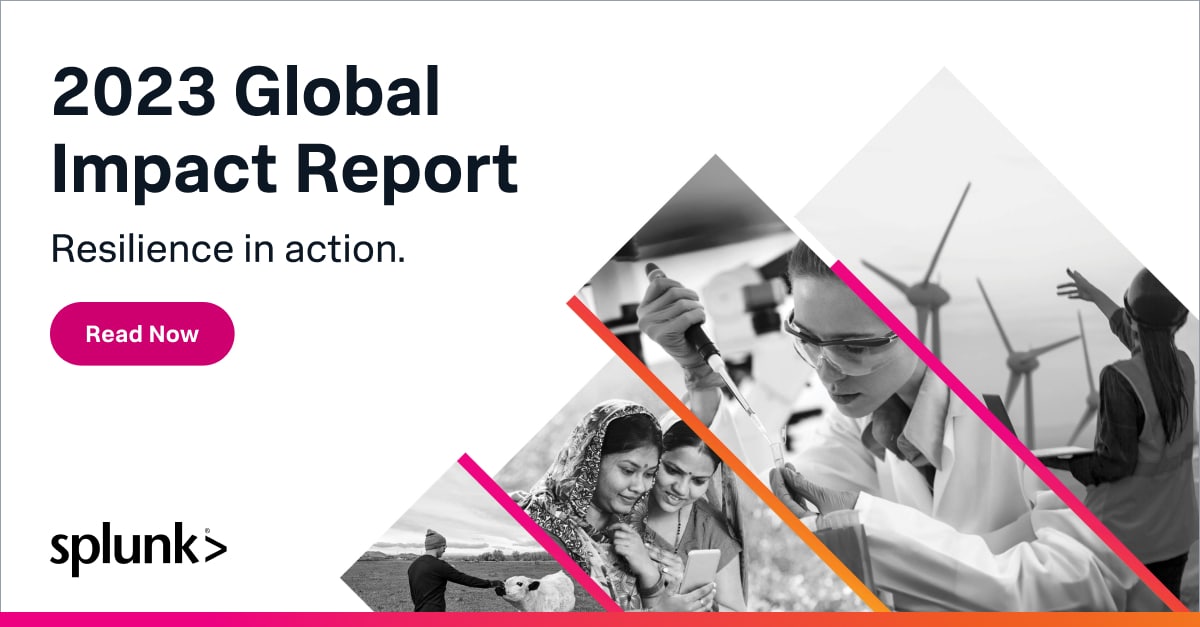 Today, we released Splunk's third annual Global Impact Report, which shares our progress across four key Global Impact pillars: data responsibility, ethical and inclusive growth, environmental sustainability and social impact. Our purpose-led work is foundational to Splunk's growth strategy and opportunities, and lives up to our values and the mission-critical resilience we deliver to our customers every day.
Our four-pillar strategy reflects the issues that matter most to our key stakeholders, as well as the values of our company. As we celebrate Splunk's 20th anniversary and reflect on what makes Splunk an enduring and iconic company, I'm thrilled to share some of our FY23 achievements and highlights.
Data Responsibility
Splunk is committed to driving our customers' digital resilience – the ability to prevent, detect, react, recover and respond to events that have the potential to disrupt their business processes and vital services. We play a critical role in protecting customer data by keeping systems secure, trusted and available. With the explosive growth of generative AI, we continuously engage in critical dialog on AI and data ethics policy through our work with BSA | The Software Alliance, the Future of Privacy Forum and the World Economic Forum. As BSA's Board Chair, I believe Splunk's voice and leadership within these influential organizations ensures short and long term business opportunities, fuels our growth, and highlights our unique and powerful voice.
Ethical & Inclusive Growth
Splunk remains committed to ethical and inclusive growth, and during FY23 we expanded our diversity, equity and inclusion (DEI) focus to embrace 'belonging' as a central tenant within our rich company culture. Our new multi-year Diversity, Equity, Inclusion and Belonging (DEIB) strategy includes an enhanced internal career mobility platform as well as hiring practices, talent development programs and recruitment programs to increase the representation of women and underrepresented groups. In addition, we directed 5.7% of our addressable procurement spend to small and diverse businesses in FY23, exceeding our 4% goal. These investments reflect our belief that attracting and nurturing a diverse workforce fuels our innovation, expands our opportunities, and creates an environment with depth and affiliation.
Environmental Sustainability
In FY23, we also advanced our sustainability journey by completing a climate risk assessment and identifying potential climate targets. To support our work, we launched an internal Sustainability Collaborative. This internal working group coordinates our sustainability work across our Global Impact, Global Spend Management, Workforce Experience and Real Estate teams as well as our relatively new employee-led Splunk Earth Alliance group.
Social Impact
We continued our 10-year Splunk Pledge commitment, donating $4.48 million in Splunk licenses – a 20% increase in organizations served from FY22. We continued to partner across the nonprofit and academic sectors to improve digital skills and increase students' employability, growing the number of learners taking donated courses 55% year-over-year – a total value of $3.2 million in training services.
Additionally, I'm pleased to share that Splunkers are more engaged in volunteering and participating in social impact programs than ever before. In FY23, Splunk and individual contributors jointly donated $3.6 million to support 3,960 nonprofit organizations. We increased Splunker volunteer hours by 126% over FY22. All of this work allowed us to reach 49% of our $100 million, 10-year FY17 Splunk Pledge commitment.
While these numbers demonstrate our commitment, I'm particularly proud of Splunk's real-world impact in bridging the data divide. I encourage you to explore our partnership with Ersilia and bitsIO as we help create data equity to drive global healthcare outcomes in the fight against infectious diseases.
Resilience in Action
We are heartened to have achieved so much in a year of tremendous change. Indeed, we were awarded a EcoVadis Bronze medal for our commitment to sustainable business operations across all categories. Our values and focus on ethics, purpose and impact continue to serve as a foundation for our business while supporting key elements of our growth strategy and contributing to our own resilience.
While we are proud of our progress, we know we have much more to do. Our vision to support resilience in action inspires us to innovate and to be a trusted partner to our customers, investors, communities, employees and society. We thank you for contributing to this exciting and impactful journey.
Scott Morgan
SVP, Chief Legal Officer, Global Affairs & Secretary