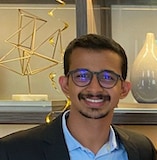 By Aunsh Chaudhari November 11, 2022
As Splunk continues to invest in and contribute to OpenTelemetry, we announced last year that the SignalFx Smart Agent will reach End Of Support for Splunk Observability Cloud on December 17th, 2022. Going forward, the recommendation is for customers to upgrade to the Splunk distribution of the OpenTelemetry Collector. Based on your feedback, we are extending the End Of Support date to June 30th, 2023 to ensure you have time to successfully complete the migration in your environments.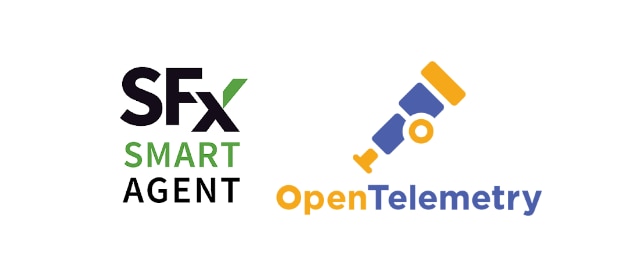 What Does End of Support Mean?
For customers that are still using the SignalFx Smart Agent after June 30th, 2023:
The standalone SignalFx Smart Agent is deprecated, there is no active development or new updates expected.
Splunk Technical Support efforts will no longer be provided for the standalone agent code and artifacts. There will be no guarantees or support SLAs related to fixes and security vulnerabilities for the Smart Agent.
No change: The Smart Agent receiver implementations bundled in the Splunk Distribution of the OpenTelemetry Collector are not deprecated and will be supported.
Why the OpenTelemetry Collector?
The OpenTelemetry Collector offers a vendor-agnostic implementation to receive, process and export telemetry data. In addition, it helps avoid the need to run, operate and maintain multiple agents/collectors in order to support open-source telemetry data formats (e.g. Jaeger, Prometheus, etc.) to multiple open-source or commercial back-ends. The OpenTelemetry Collector also has enhanced processing capabilities relative to the Smart Agent allowing customers to perform actions such as enrich their metadata with custom attributes, redact sensitive information and more.
The OpenTelemetry Collector is an open standards based data collection agent that has support and contributions from a number of organizations in the industry, such as Microsoft, Amazon and Google. It provides a large set of components called receivers to capture metrics, traces and logs from various data sources; all the functionality implemented is well vetted and reviewed with feedback from the community.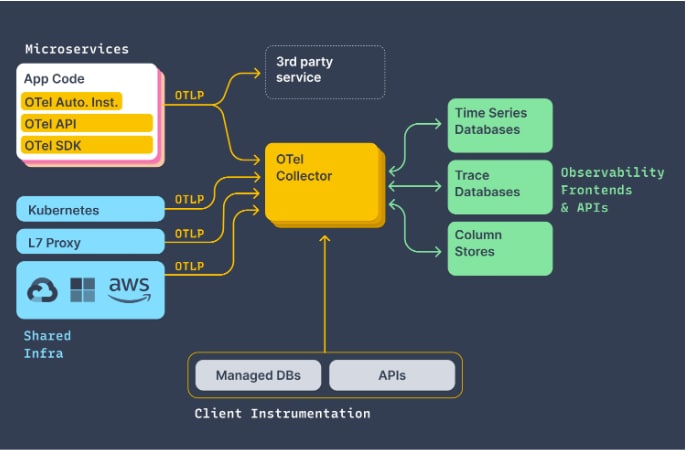 Why Splunk's Distribution?
The Splunk Distribution of OpenTelemetry Collector is not a fork, but a wrapper with components from upstream core and contrib collector repositories with additional features. It is prebuilt and configured by default to collect, process and export telemetry to Splunk Observability Cloud. The distribution is production tested and in use in a number of customers' environments at scale and they can receive direct help from official Splunk support within SLA's. It is also important to consider that the distribution provides support for released features within Splunk Observability Cloud such as Related Content, AlwaysOn Profiling and new functionality such as Network Explorer (currently in preview).
Migration
To start off with, all of the components from the Smart Agent have been ported to OpenTelemetry and there are no major feature gaps between the Smart Agent and Splunk's distribution of the OpenTelemetry Collector.
Upgrading to the Collector is simple, and we've created a runbook that you can use, which outlines each step required to successfully upgrade, along with tools like configuration converters that allow you to complete the upgrade without having to rewrite your existing Smart Agent configurations. This provides a path to not only successfully deploy the Collector to your infrastructure and environments but also validate there is no data loss and all the telemetry is being captured and sent to Splunk Observability Cloud.
Splunk provides a Mapping Service that defines equivalencies between legacy Smart Agent metric naming and semantic conventions to the OpenTelemetry names and formats for metrics and metric metadata. This ensures that there is no impact to your existing content (navigators, dashboards, alerts) due to the migration.
As highlighted earlier, Splunk's distribution is fully supported and customers can migrate to it without any concerns — it has been well tested in high-scale production environments and is in scope for official Splunk support and support-related SLAs.
Questions?
If you need any assistance or support with the migration or have any questions about this announcement, please feel free to reach out to your Splunk account team.