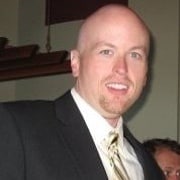 By Tom Smit May 15, 2023
Different Splunk customers have different preferences for where they reach out to get help. Some like to get in touch with their CSM, while others prefer to self-serve, and with thousands of Splunk customers around the world, another way is by asking other customers questions on the social media platforms they use every day.
The Spunk community on Reddit provides this type of help. Reddit is a social news aggregator and discussion site that's divided into subreddits, or communities focused on a particular topic or interest. The Splunk subreddit is one such community, dedicated to all things Splunk.
This week the Splunk subreddit reached a major milestone, with the number of users subscribing to the community reaching a new high of 15,000. These 15k subscribers and many more visitors contribute to more than 100,000 pageviews in the subreddit every month, and a huge number of active conversations occurring every day.
Splunk users come to Reddit for all kinds of different reasons: job seekers and openings, exchanging use case ideas, and sanity checking searches. The majority of interactions on Reddit are users who want to teach and learn more about how they can use Splunk to make life easier. Of course there are memes and meta-discussions about the company itself, but for the most part, /r/splunk is a supportive vibrant community.
The subreddit is also a popular place for users to get updates on products, features, new customer resources and more. One useful regular post is a monthly roundup from Splunk Lantern that highlights new customer content released on the site. There's also ample support for users to ask questions about new releases and other major Splunk happenings, like what's happening at .conf.
The Splunk subreddit wouldn't exist without its moderators - Splunkers who ensure that the community remains a welcoming and useful space for Splunk users, while also contributing their knowledge and expertise to answer customer questions. The mod team is:
Tom Smit
Hal Rottenberg
Drew Church
Tony Vincent
Paul Jeffery
Matthew Joseff
Karandeep Bains
Kaye Chapman
While Splunk's moderators play a huge part in helping customers find answers to their questions, the community welcomes contributions from every type of Splunk user. If you haven't checked out the subreddit before, take a look, and consider subscribing if you're interested in getting involved.
With a 15,000-strong user base and a dedicated mod team, we're proud that the Splunk subreddit is such a helpful resource for Splunk users everywhere. Here's to the continued success of the Splunk subreddit!