AI and machine learning in your organization
Apply machine learning to your data for actionable insights to make faster, more informed decisions
Product Capabilities
The new era in data analysis is now. It's time to move at machine speed with Splunk.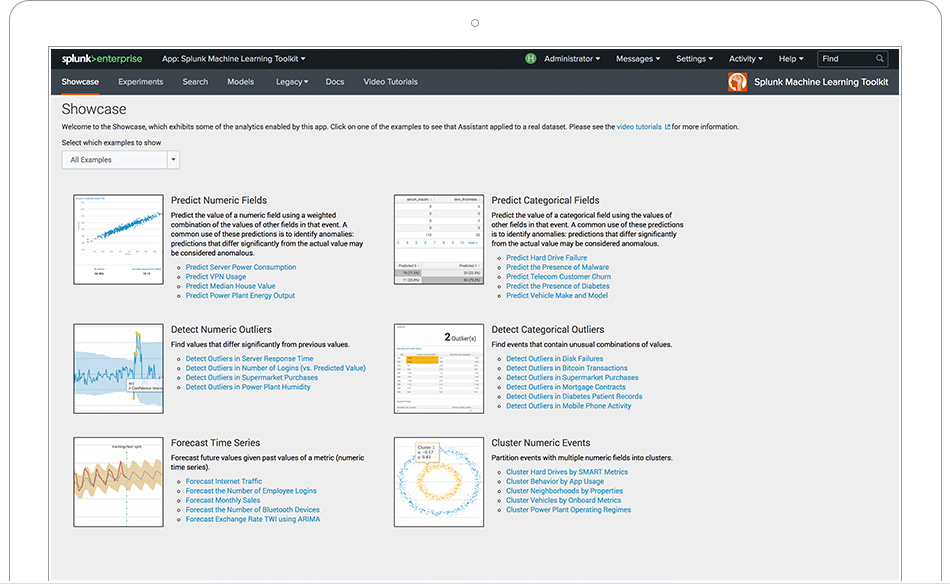 Guided Assistants and Showcases
Guided model building, testing and deployment for common objectives, as well as interactive examples for typical use cases, make for fast ramp up and time to value.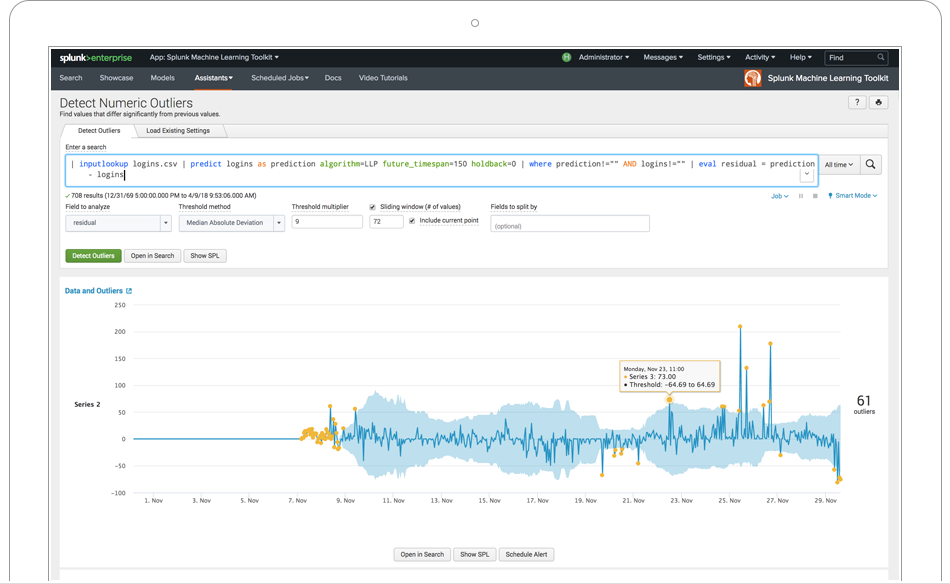 Search Processing Language (SPL) Integration
Use machine learning SPL commands like fit and apply to directly build, test and operationalize models. Use any of the pre-packaged Python algorithms or import and use any of the 300+ open source Python algorithms from the Splunk Python for Scientific Computing Add-on.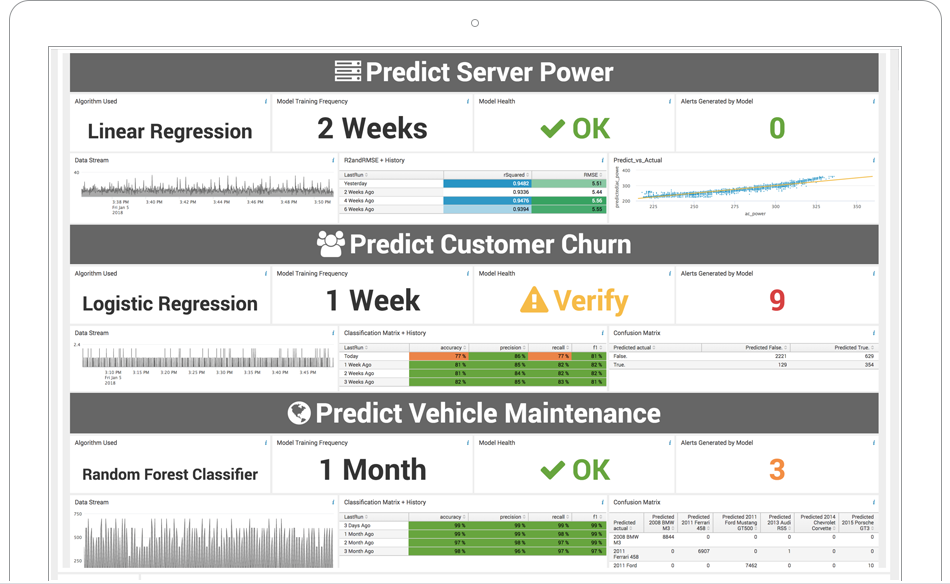 Actionable Intelligence
Implement the best practices outlined in the MLTK to operationalize the machine learning process of collecting and analyzing data, training data models, and continuous monitoring.
See What the MLTK Can Do For You
Machine Learning Example and Tutorial
Step through interactive examples and tutorials that make it simple to build your own predictive analytics.

Predict Numeric and Categorical Fields
Predict the value of numeric or categorical fields and apply these predictions to find anomalies.

Detect Numeric and Categorical Outliers
Discover values that differ significantly from previous ones and find events that contain unusual value combinations.

Cluster Numeric Events
Partition events with multiple numeric fields into groups of events based on the value of those fields—all without knowing groupings in advance.

Time Series Forecasting
Add an explicit order dependence between values and events. Make models that fit historical data and use them to predict future events that could impact your organization.

Machine Learning Customer Advisory Program FAQs