Splunk Cloud™
The Cloud Service That Turns Your Machine Data Into Answers
If you're looking for the benefits of Splunk Enterprise as a cloud service, then look no further. Splunk Cloud is reliable, scales to multi-terabytes per day, and offers a highly secure environment. It makes life easy so you can go home early.

How TrueCar Gains Actionable Insights with Splunk Cloud | Oct. 18, 2017
Any Data. Any Question. In Real Time.
Splunk Cloud delivers the benefits of award-winning Splunk® Enterprise, as a cloud-based service. The platform provides access to premium solutions such as Splunk Enterprise Security and Splunk IT Service Intelligence, 200+ apps on Splunkbase (including the Splunk App for AWS, and enables you to build your own custom apps. Leverage Splunk Cloud to gain centralized visibility across cloud, hybrid and on-premises environments. And it's available in 10 AWS regions worldwide, including AWS GovCloud (U.S.).
Instant: Instant trial and instant conversion from POC to production.
Secure: Completed SOC2 Type 2 Attestation and ISO 27001 certification.
Reliable: The benefits of Splunk Enterprise with multi-terabyte per day scalability.
Hybrid: Centralized visibility across Splunk Cloud (cloud service) and Splunk Enterprise (software) deployments.
Splunk Cloud Product Tour
Collect and Index Data

Search and Investigate

Correlate and Analyze

Visualize and Report

Monitor and Alert

Access From Anywhere
Collect and Index Data
Index data regardless of format or location – logs, clickstreams, sensors, stream network traffic, web servers, custom applications, hypervisors, social media and cloud services. Because the structure and schema are applied only at search time you can analyze the data without limitation.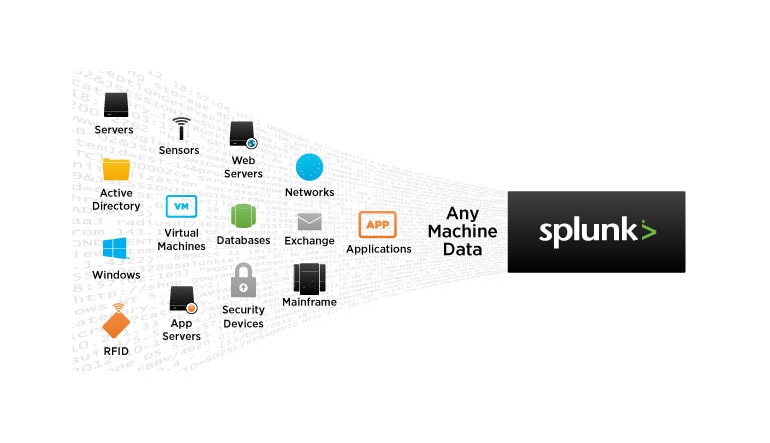 Search and Investigate
Search data using the powerful and intuitive Splunk Search Processing Language (SPL™). Splunk automatically normalizes your varying data formats and provides 140+ commands so you can perform statistical searches, calculate metrics and even look for specific conditions within a rolling time window. Zoom in and out on timelines to automatically reveal trends, spikes and patterns and click to drill down into search results.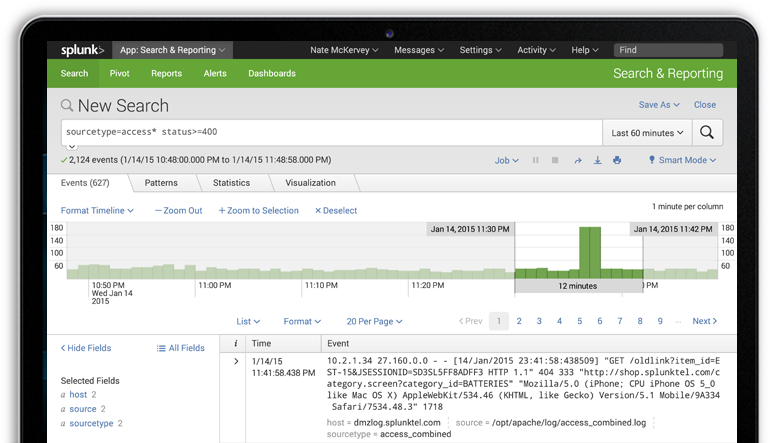 Correlate and Analyze
Splunk makes it easy to find relationships between events or activities. Correlate based on time, location, or custom search results. Use the Transaction command to identify related events such as a transaction or session and investigate failed transactions. Let the Event Pattern Detection command automatically find common or rare patterns in your big data. Enable users to discover and share additional insights with the point-and-click ease of the unique Pivot interface.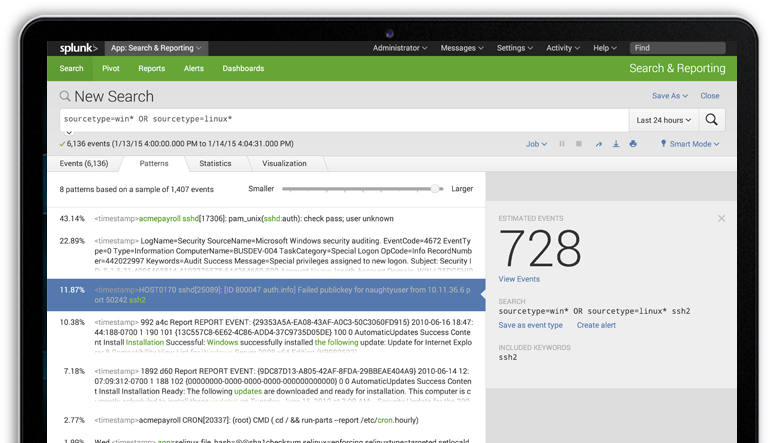 Visualize and Report
Visualize trends and characteristics in custom dashboards and reports suited to any business, operational or security need. Analyze further with chart overlay and pan and zoom controls. Predictive visualizations let you forecast highs and lows, plan system resources and anticipate workloads. You can also personalize dashboards and reports for anyone, share them as PDFs, or embed them into other applications.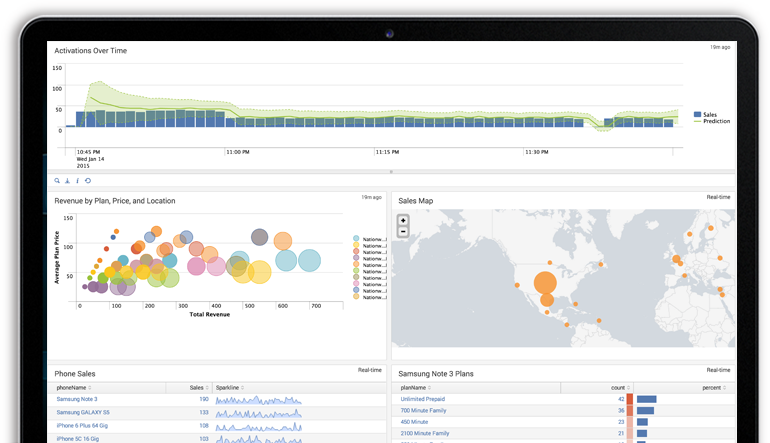 Monitor and Alert
Turn searches into real-time alerts and automatically trigger notifications via email or RSS; then execute remedial actions, send an SNMP trap or generate a trouble ticket. Alerts can be triggered based on a variety of thresholds, trend-based conditions and other complex criteria. Gain additional information at the time of the alert to assist with faster root cause analysis and problem resolution.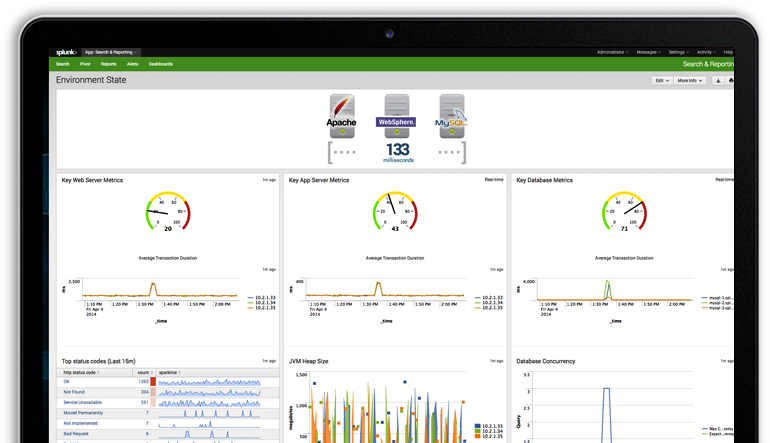 Access From Anywhere
Administrators and users can securely access Splunk software via any standard browser. Splunk Mobile Access enables users to view, interact with and share Splunk Operational Intelligence using Apple iOS or Android mobile devices. Tailored alerts and views enable managers to track and act on key performance indicators and enable front-line administrators to monitor and investigate operational status from any location.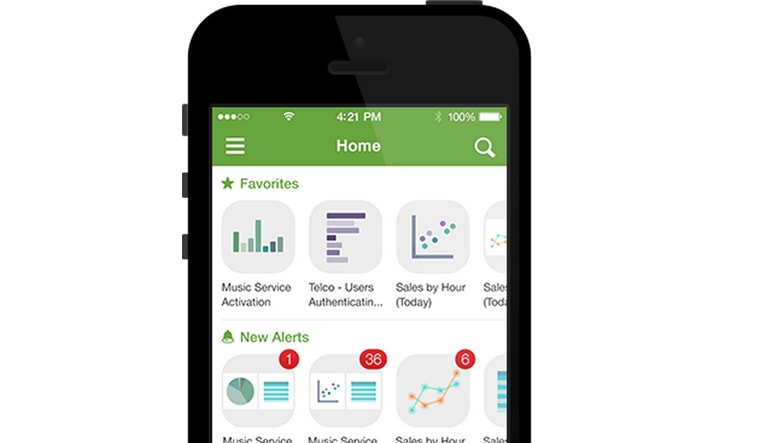 Customer Success Story
Orrstown Bank
Splunk Cloud and Orrstown Bank: Combatting ATM Fraud
Find out how Orrstown Bank uses Splunk Cloud to easily detect patterns of fraud by correlating the time and location of ATM withdrawals for a single account holder against a database of activities across all ATMs.
See all Splunk Cloud Customer Stories
Ask a Splunk Cloud Expert
Need help with your environment and requirements? Send us your questions and we will get back to you as soon as possible.
If you need immediate assistance, check out our community forum, Splunk Answers.
Contact Us