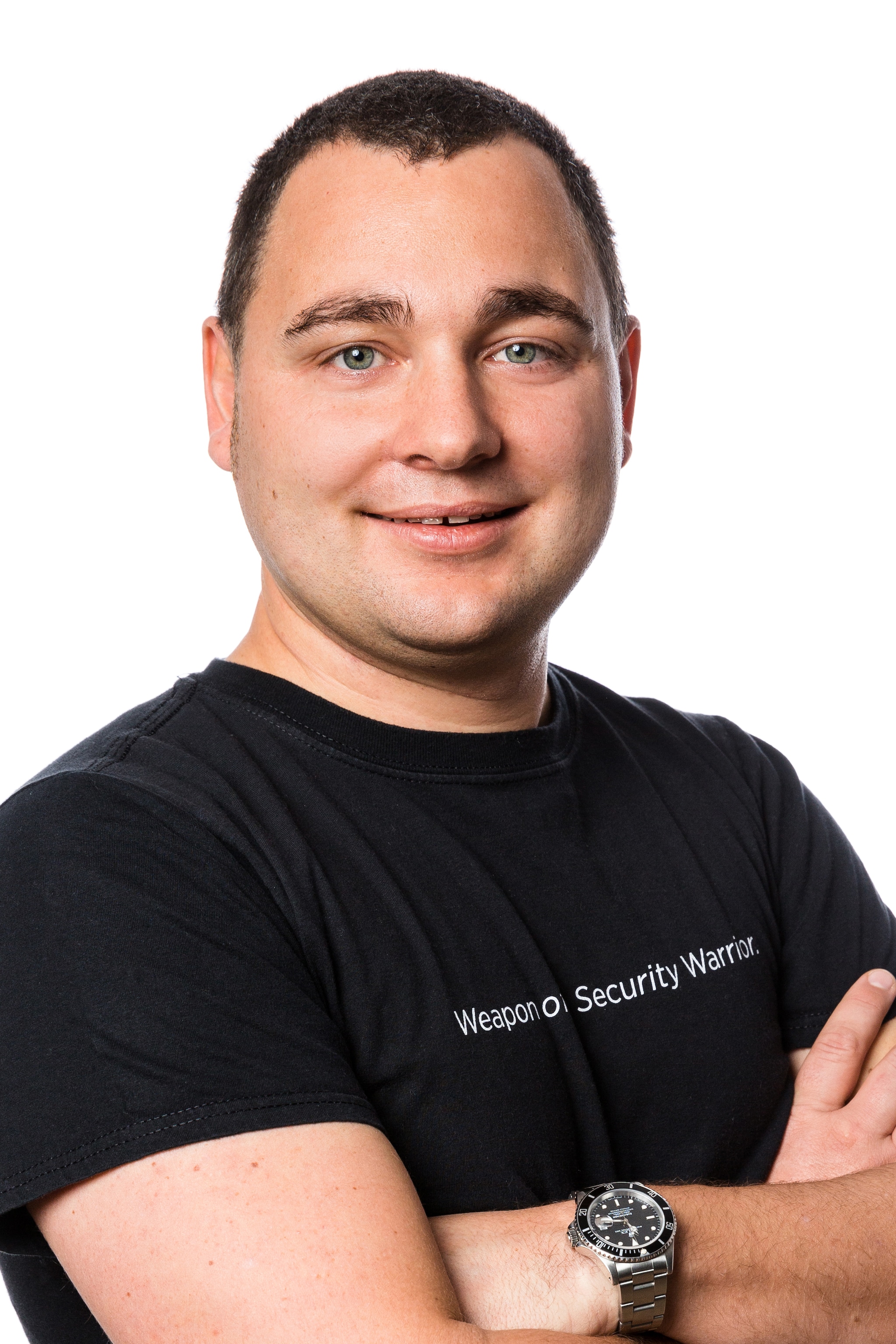 By Matthias Maier January 28, 2019
How do you make machine data, big data and analytics easy to understand? Well, we recently saw one of our partners get creative with data to produce something pretty awesome. We love parties at Splunk, and by the looks of this party dashboard - so do our partners!

Let's open the (dance)floor and hear from the creator himself, Martin Gerber, Innovation Management and DATA Crunching Master, from Splunk partner, Acceleris...
WHY A 'PARTY DASHBOARD'?
For the inauguration party at our new Bern office in Switzerland, we wanted to create and showcase something that gave our guests insight into our capabilities. So we did what we do with our customers. We started with our 'crunching workshop' to find user stories, which we visualize using data.
We knew that data would be generated during the party, so of course, we wanted to visualize this in the rooms and on the rooftop of our beautiful new office. With the help of Splunk, we produced a visualization of the mood of our guests, how many beers, wine and cocktails they consumed, and how this consumption "developed" over time.
HOW DID YOU DO IT?
With IoT capabilities, every beer, bottle of wine and cocktail needed to have its own intelligence to send data. We could have put a flow sensor on our beer taps to track exactly how many beers have been tapped during the party, and the volume of consumption over time. However, for the party set up itself we took a more pragmatic approach which demonstrated the possibilities and functionality just enough, similar to a MVP (minimum viable product) as part of the DATA Mavericks Data Crunching Fast Track Approach. So instead we installed a few WiFi buttons where each had a unique identification. Some buttons were attached to a wall next to a sign asking guests to vote on their mood using emojis, others were at the bar where we asked the barstaff to record a drink everytime one was prepared for guests.
These WiFi buttons then sent a IFTTT alert, which in turn sent webhook-requests to Splunk. In Splunk, we then used the webhooks input App to generate an event on our indexer out of the webhook. The results were then visualized in the dashboard, displayed prominently on a big screen in the main room of our inauguration party: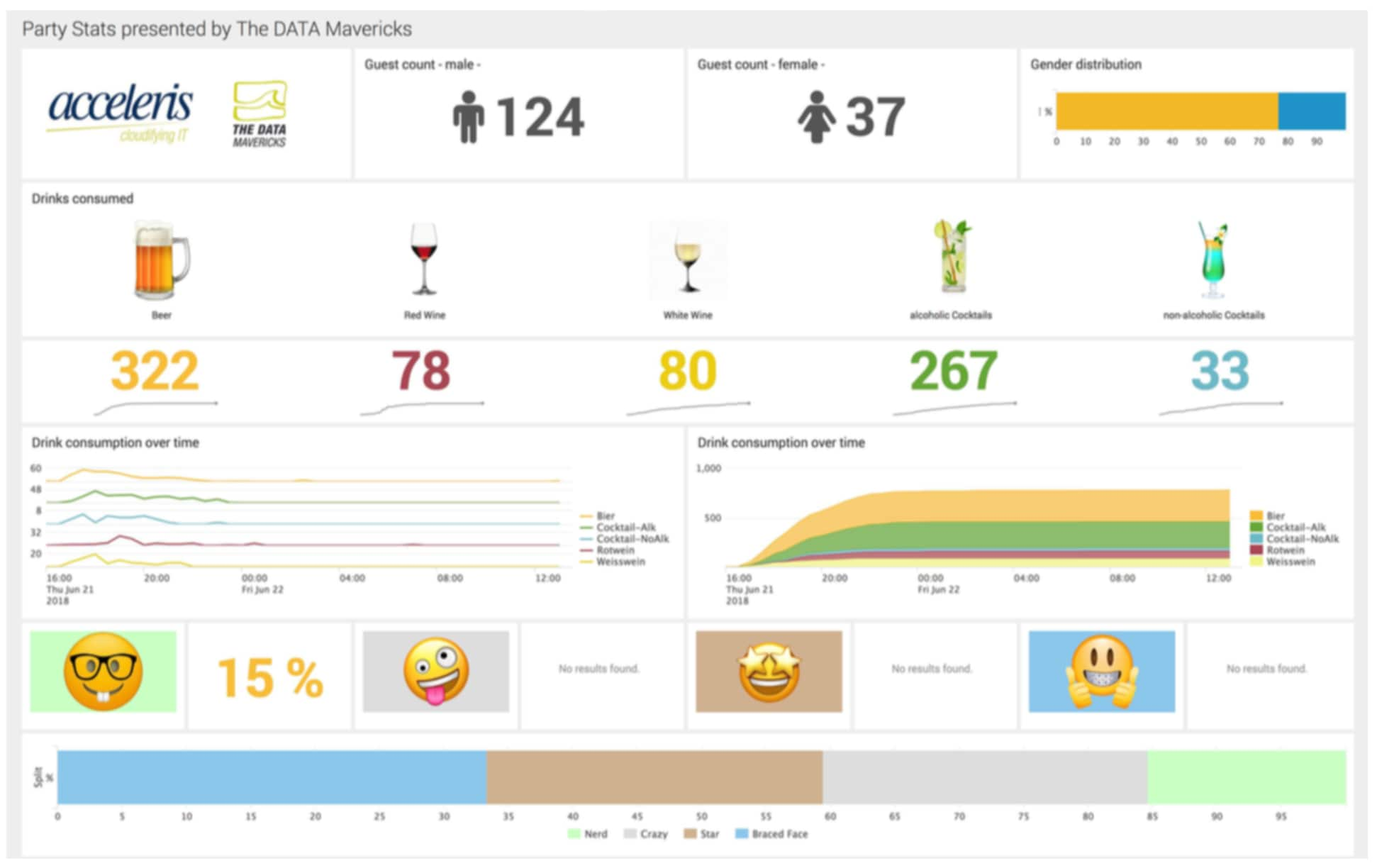 It certainly made an impression, because even months after the party our guests are still talking about it whenever we see them!
WHAT'S THE POTENTIAL?
A party dashboard could be something to differentiate your event from other activities, used to position a product like Splunk and the services provided by the likes of DATA Mavericks. Why not use it to bring yourself into the wider conversation at a trade event on your booth? The visualized data could vary depending on the type of event, attendees and activities. For instance, a mountain bike experience event, could track kilometers cycled by guests, reactions to latest bike models, or registrations to certain seminar sessions. The possiibilities are endless!
"People need experiences they can share!" - THE DATA MAVERICKS
Many thanks to Acceleris and to Martin for sharing this with us. We're sure you guys will continue to have fun in your new office in Bern!
Best
Matthias