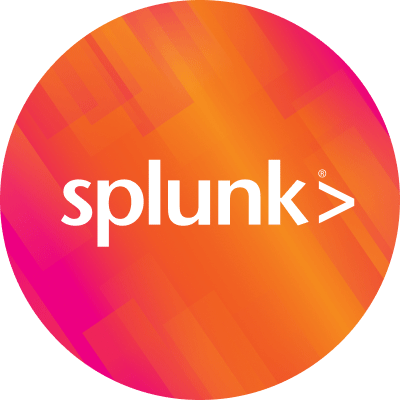 By Splunk April 26, 2019
Splunk is not a SIEM. To clarify, Splunk is not just a SIEM. And this is good news for security-focused service providers—whether you're a managed security service provider (MSSP), a system integrator (SI), or a managed detection and response (MDR) provider. Let's talk about what this means.
The Challenges of Building an MSSP Business
Service providers need more than just a SIEM solution to grow their business in a hyper-connected world. The old way of building a business around security services involved looking at log management as a standalone component, adding SIEM capabilities and analytics tools separately, and then doing the necessary integration work to operationalize and spin up relevant services. Unfortunately, this was not an efficient way to build a business because looking at services separately adds complexity and cost.
For too long, building an MSSP business has resembled building a house in a piecemeal way, without a solid foundation. The home may stand for some time, but in the long run you are going to spend more money to fix problems that could have been prevented if the home had been built from a well-planned model from the start.
Today, service providers are asking themselves: why don't the services we offer sit on top of a solid platform? How can we easily roll out new services and adapt quickly to the changing needs of the market, regardless of the segment or vertical we are addressing?
In general, there's a major need to address this core issue in most security architectures, regardless of whether you're a service provider or not. Too often, there is nothing effectively underpinning the capabilities and investments that have already been made. In the enterprise, a lack of solid foundation can translate to a number of issues, including difficulty adapting and maintaining resilience. For the service provider, lack of a foundation translates to undue cost and inefficiency to maintain and grow the business—especially as the need arises for greater scale and the market demands a modernized, new set of offerings within an expanding service catalog.
At the same time, a customer trying to modernize security operations is faced with a difficult choice: do it alone or get help? Some can do it themselves, but many cannot. Today, however, kicking the can down the road is no longer an option. Changes in the threat landscape, nation states, and requirements and ecosystems around everything—from data privacy to protecting critical infrastructure—force the end user to buy or build, and many will not be able to build. In the past, functions like monitoring and alerting alone may have been enough to satisfy customers, but the stakes are higher today.
What Service Providers Need to Succeed
This means the service provider is now relied upon more than ever to be the trusted security advisor to customers needing help in navigating newer security, compliance and fraud challenges—all the while continuing to check the boxes on legacy requirements. The overall set of requirements gets complex quickly, even for customers with mature and advanced security teams. Which translates to a tangible opportunity for service providers to partner with more organizations who are willing to invest in security services.
But that also means more competition to be that trusted advisor, and more discerning customers who want the optimal fit to their specific needs and optimal return for their investment in security services—across all their infosec initiatives, use cases, compliance mandates, and other vertical and industry-specific requirements. Given these market conditions, it's even more imperative that rolling out new services not be overly complex, inefficient or cost-prohibitive.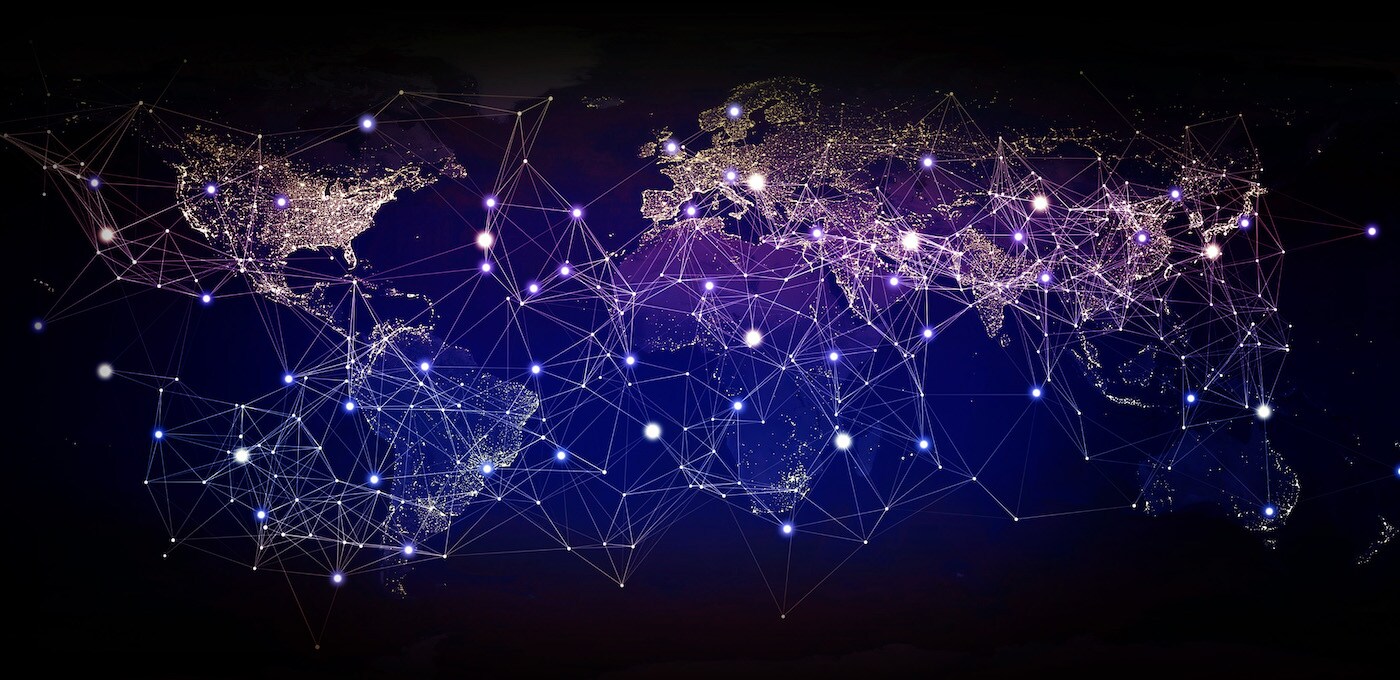 Here's another thing to consider. In a hyper-connected world, a service provider's ability to be a good corporate citizen—and ensure their customers are also doing the same—is predicated on their ability to manage their own risk, as well as that of their customers. Again, the solid foundation we describe above is the key to minimizing complexity and risk.
Why is this? Well, service providers are taking on risk on behalf of their customers and partners. They are responsible for doing this in a way that doesn't jeopardize the entire supply chain, trust model, or end-to-end privacy requirements. Without the foundation, service providers are dealing with a much higher chance of incurring risk—and therefore transferring that risk to their customer base.
In other words, service providers themselves must adapt to address those same new pervasive issues, such as nation states and critical infrastructure protection, at scale—issues that many of their customers did not necessarily have to deal with even five years ago. This exacerbates the challenges that service providers face and highlights the importance of a solid foundation on which their offerings are built.
The Ideal Solution for an MSSP
So what makes up an ideal foundation? Imagine a world where central log management, SIEM capabilities, analytics tools and operations—including automation and orchestration, and even case management and other collaboration-optimized workflows—are tightly integrated, and in fact, designed to pull together a highly diverse multi-vendor environment.
By allowing themselves the flexibility to grow without having to reinvent the wheel every time, security service providers can easily define, instrument, validate, and bring a new offering to market. Just like the concrete foundation stays under the house as you build additional floors, all the data needed for the entire range of security use case offerings is sitting in one platform. Why muck around within the infrastructure when you can maintain focus on scaling up and out?
This is why we talk about the significance of an analytics-driven approach to security—this approach has proven to help our Service Provider partners build out high-value security business offerings. For many years now, Splunk Service Provider partners have benefited from being able to maximize value, reduce complexity and better adapt to their customers' demands.
The Splunk security portfolio gives Service Providers the blueprint they need to grow their business. The portfolio offers a full range of capabilities—SIEM, UBA, SOAR, and more—designed to help the service provider scale the business.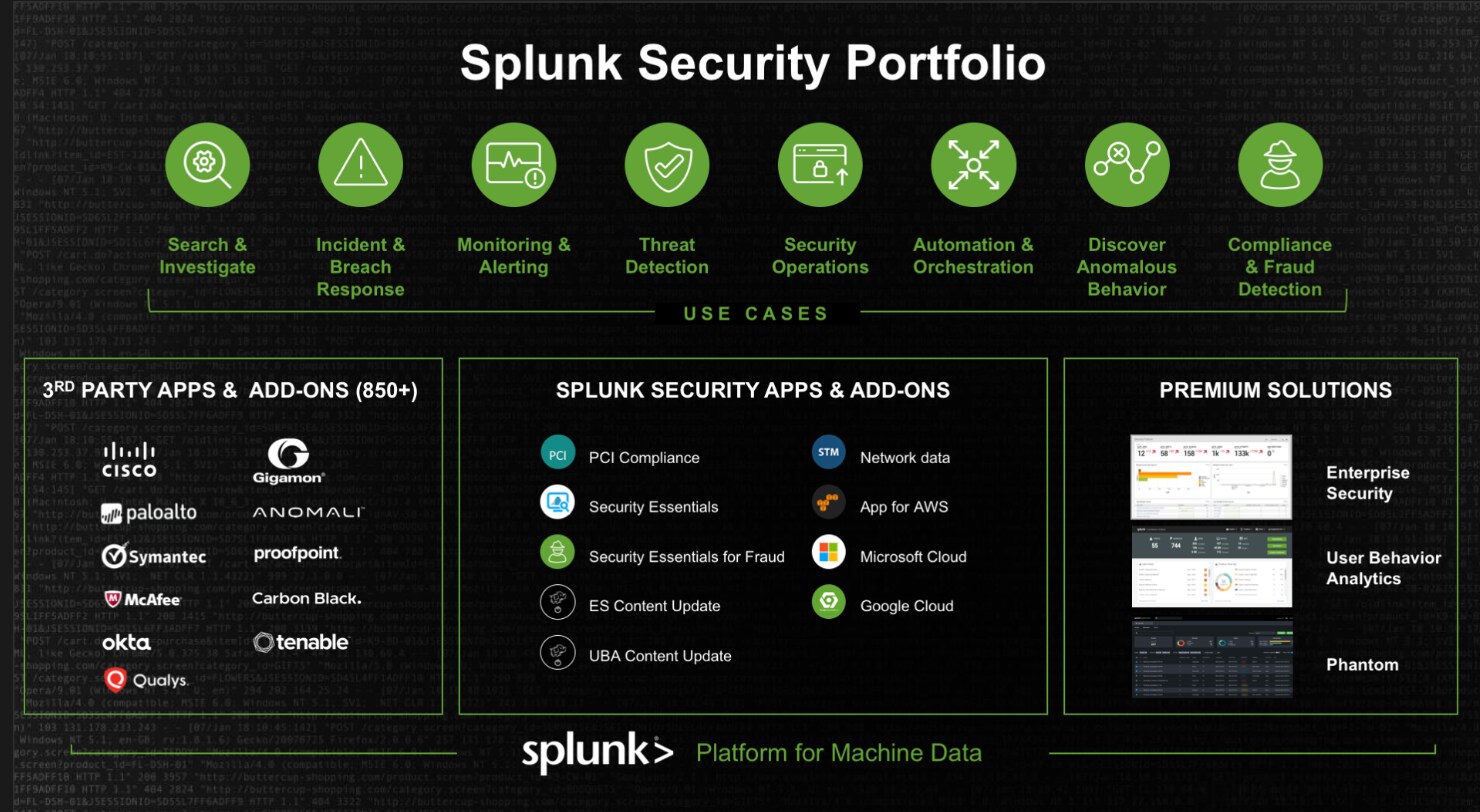 This is why we started by saying Splunk is not just a SIEM, because for modern service providers looking to grow their business, being just a SIEM is not good enough anymore. The world has changed and Splunk can enable service providers to better help their customers change with it. Transform current services or roll out new services, and increase your value as a trusted advisor.
Among many other benefits to business growth and scaling out your service offering, the Splunk security portfolio can help service providers to increase efficacy and minimize risk with higher-fidelity threat detection, streamline operations and lower the cost to run SOC services with greater efficiency, and ensure a more consistent and steady improvements to security and compliance posture.
Service providers can continue delivering baseline traditional value—such as security and compliance monitoring—enabling customers to expand visibility to non-traditional data sources including operational technology data sources, and harmonizing compliance requirements for customers across multiple regulations and mandates. Or Incident Investigation and Incident Response—helping customers to bolster incident response (IR) efficacy and help customers address a greater number of priority issues within a shorter time period, and even help transform existing IR process to include a proactive set of hunt and threat profiling methodologies.
In addition to traditional value, service providers can easily enhance their service offerings to include advanced threat detection—such as higher-fidelity detection and improved accuracy at high volume, leveraging threat research, machine learning, advanced analytics, and workflow integration—and a comprehensive managed detection and response service, complete with end-to-end use case development and implementation, supported by deep security expertise and industry-specific context; and improve efficiencies with stack orchestration, playbooks and standard operating procedures, and automated containment and response.
This translates to a higher-value set of security service offerings with a slew of benefits. The Service Provider can thereby enable customers to:
Mitigate business risk

Improve visibility and posture across the entire organization, including non-traditional and OT environments
Find security gaps before they result in data breaches or regulatory noncompliance
Detect threats faster to avoid damage to the organization's reputation or bottom line

Gain efficiency / productivity

Streamline investigations of dynamic, multi-stage attacks and advanced threats
Gain visual insights into attack details and the sequential relationship between relevant events
Quickly determine appropriate next steps, assess and report status faster and with more confidence

Improve ROI

Reduce overhead associated with complex, manually labor intensive security operations tasks
Platform approach benefits security teams with significant savings in time and dollars spent, enabling leverage at scale with automated, repeatable processes
Centralize and scale compliance and cyber-hygiene initiatives -- re-use investments to address multiple regulations / mandates

Transform security

Eliminate the need for security operations to be reactive and silo'd across disparate tools and processes

Instrument security operations to better support the business mission, as a strategic enabler and partner
A modern security services portfolio needs to be cohesively built on a scalable platform that allows for easy customization and supports a full range of security and compliance use cases. This approach will give managed security service providers the peace of mind that they are limiting their own risk—not just their customers'—and maximizing their infrastructure investment, which of course leads to improved ROI.
The Splunk security portfolio can help managed security service providers scale their managed security business. For more information on partnering with Splunk, feel free to visit our Managed Service Provider Program page.
The Splunk MSSP Team
---
Splunk continues to provide thought leadership on the topic of managed security. This blog is the first in a series on security service providers—stay tuned for more topics, ranging from technical deep-dives to service-level and business-oriented discussions.
----------------------------------------------------
Thanks!
Splunk MSSP Team