use case
Incident Investigation and Forensics
Analyze and confirm high-priority incidents to determine the circumstances and scope of an incident while appropriately handling incident investigation and response.

Analyst Report  |   Gartner Names Splunk a SIEM Magic Quadrant Leader
Investigate and prevent cybersecurity incidents

See the Whole Picture

Shorten investigation cycles with context, visual analysis and graphical representation of trends, indicators and more
Why Splunk for Incident Investigation and Forensics?
Traditional monitoring tools just tell you when something isn't working. With Splunk, we can now proactively manage operations and respond before an outage occurs or service erodes. The Operational Intelligence we have with Splunk software makes it much quicker and easier to investigate and resolve any incidents that occur in our infrastructure.
Previous
Next

Product Capabilities
Investigate and conduct forensic analysis with ease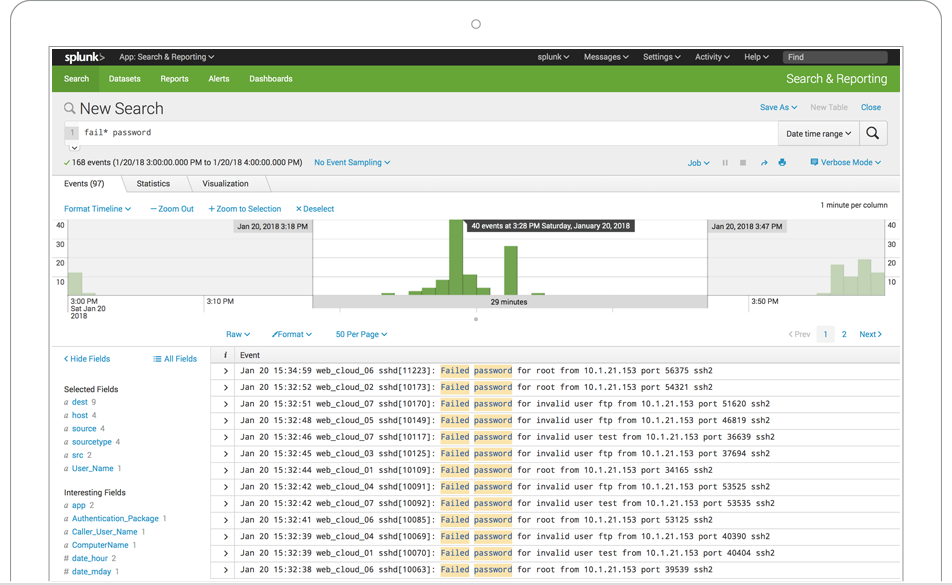 Search Across Your Entire Network
Locate all relevant activities from different technologies and data stacks. Search keywords, terms or values to look across network devices, hosts, card readers and POS devices using a variety of methods.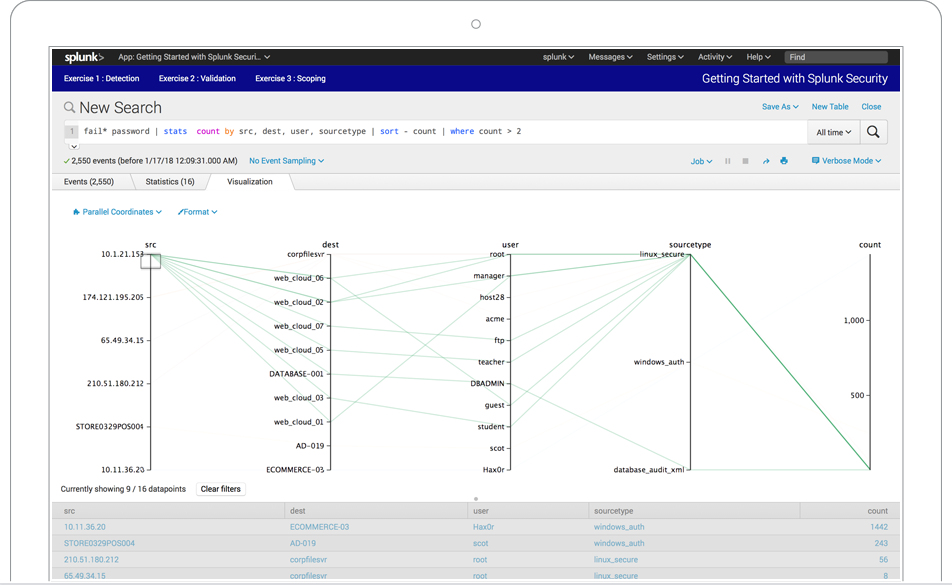 Understand Cause and Effect
Map out the sequence of activities and events to identify potential relationships, confirm cause and effect, and customize timeline parameters.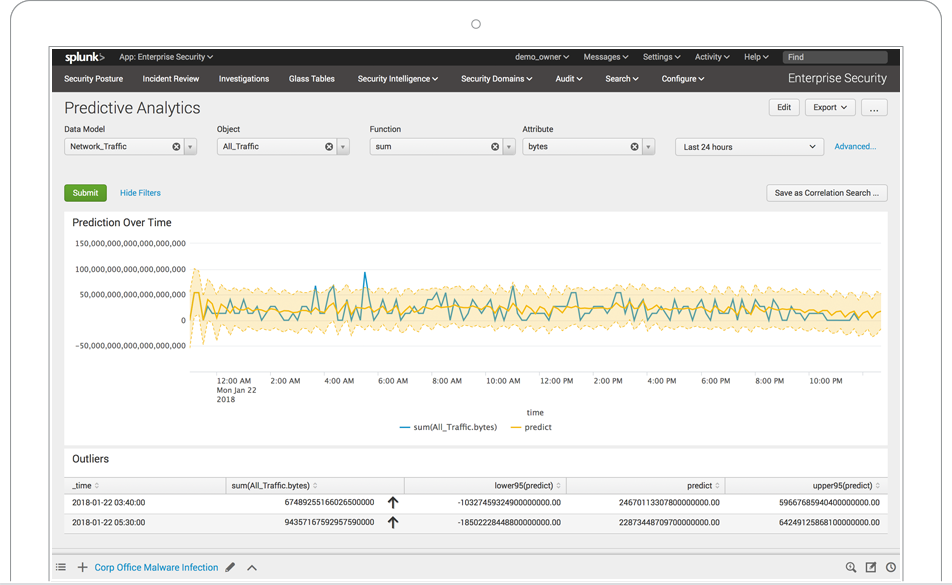 Find and Share Patterns
Observe and cross-reference against historical data with alerts and monitoring with customizable visualizations and reports.

splunkbase
Enhance and See the Value of Splunk
Splunkbase enhances and extends the Splunk platform with a library of hundreds of apps and add-ons from Splunk, our partners and our community.

A good way to start to learn how Splunk can be used for many security use cases in your environment is by downloading the free trial of Splunk Enterprise and free Splunk Security Essentials app to see the power of Splunk's Search Processing Language (SPL) showcased with security use case examples in Splunk. Each use case includes sample data and actionable searches that can immediately be put to use in your environment.
What can you do with Splunk?