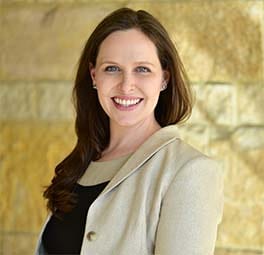 By Anna Mensing August 02, 2022
With the advances in technology and an unpredictable macro environment, IT professionals have to deal with a deluge of data, increasing cyberthreats, distributed infrastructure and workforce, a mix of modern and monolithic apps and hybrid environments.
Although there is significant momentum towards the Cloud, many organizations cannot move all of their data to the public cloud due to security, compliance or technical constraints. However, these organizations still seek the ability to integrate all of their data into one place regardless of where it resides and manage it through a single platform.
The move to Cloud has also created this notion of a singular platform with different services serving different use cases. Organizations also seek to move away from disparate point tools to a capable platform that can serve their multiple use cases without moving data across tools and extend to newer ones as they mature. Organizations that effectively use their data — starting with mature data strategies — dramatically improve bottom-line outcomes.
Organizations Achieve Benefits as a Result of Uncovering and Better Utilizing Dark Data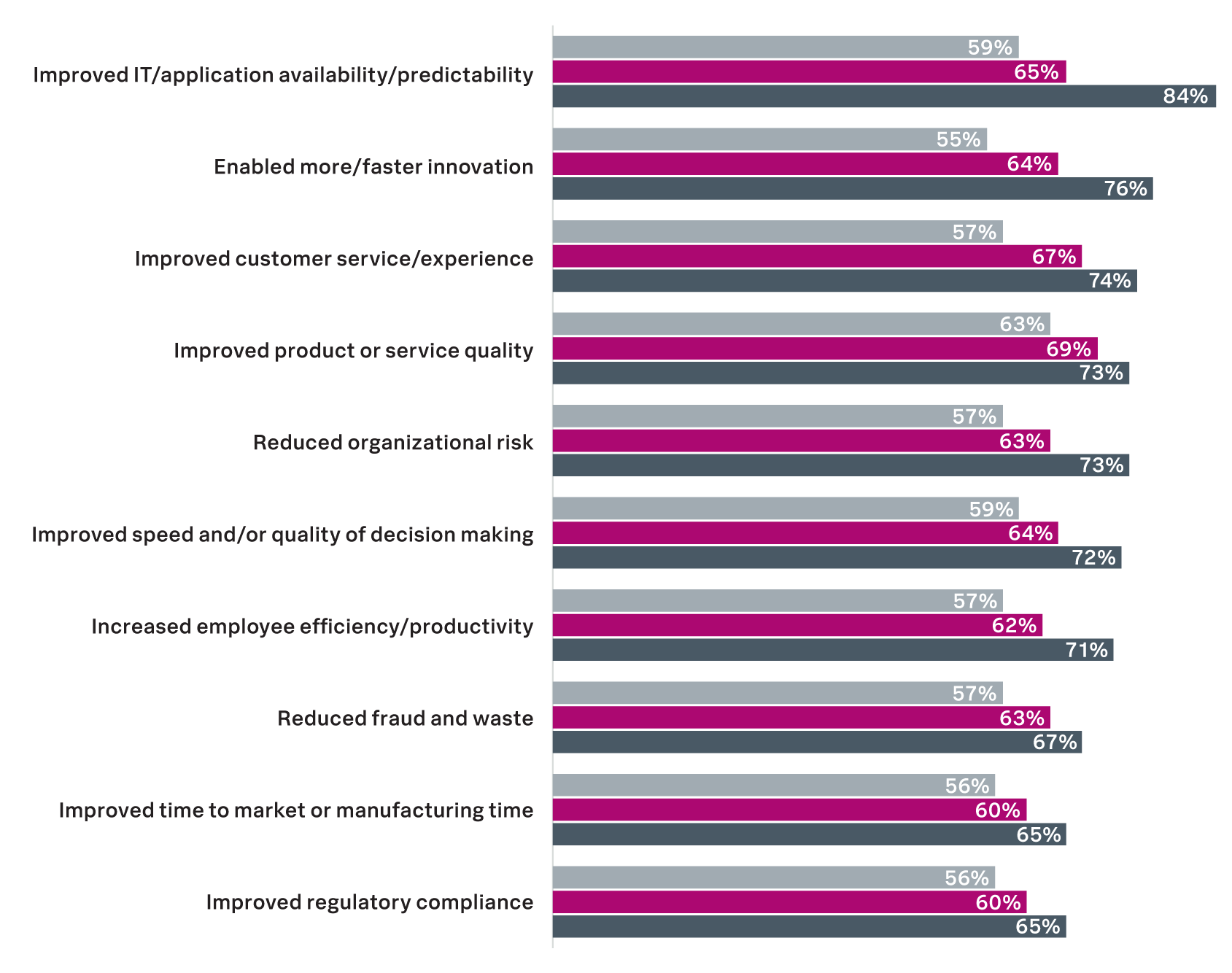 Source: Enterprise Strategy Group
Simply having the ability to store vast amounts of data safely is not enough; organizations also need the ability to quickly filter and analyze that data at scale. This is especially important in light of the growing sophistication of cyber threats. The Identity Theft Resource Center (ITRC), a nonprofit that helps victims of identity theft, said the number of publicly reported data breaches increased by 14% in the first quarter of this year as cybercriminals continued to attack both businesses and consumers. The vast majority of the 2022 quarter's breaches stemmed from cyberattacks, including 110 from phishing attacks and ransomware attacks.
The burgeoning data growth coupled with a mix of modern and traditional apps, hybrid environments and security constraints are all driving towards a solution that can provide an aggregate view across environments and use cases and be performant at scale.
Forward-thinking organizations are accelerating the digital transformation to address the continuing unpredictability of today's business environment – from disrupted supply chains, the move to remote work, and constantly evolving customer expectations – all with the backdrop of evolving complexity of hybrid cloud, edge, and emerging technologies.
Businesses compete on data. All else being equal, businesses that thrive are the ones who use data most effectively and consolidate islands of data. Bringing together security and observability into one holistic platform helps raise the technical focus of ITOps, DevOps and cybersecurity personnel to a broader business concern for managing risk.
The five principles to look for in a platform of this nature include:
Unified Platform: This is the first and foremost important feature. The platform should span from edge to cloud (both private and public) and support containers as well as monolithic apps, so customers do not have to spend time and money managing and upgrading hundreds of so-called "best of breed solutions." This would also reduce vendor lock-in and help them avoid premature cloud transitions and fragmented tooling across environments.
Pervasive across use-cases: Continuing the need for reducing fragmentation, the platform should be able to use the same data for various use cases so that customers do not have to ingest the same data multiple times and store it in different tools. The platform should also be able to correlate the data from different sources so that customers have complete visibility and context.
Extensible: Despite the move towards consolidation, customers continue to use multiple tools and apps to solve their data management problems. So, the customer's platform should not only be extensible enough to support a multitude of use cases but also integrate with a vast majority of commercial applications and custom-built applications so that customers can stay within the confines of their platform and reap the benefits of a vast ecosystem.
Open: Extending the point of extensibility further, the platform should also provide data portability across clouds. This lets customers store large amounts of data cost-effectively and reduces lock-in. Data portability also means customers' data skills are portable and can translate into greater job security. Given our uncertain macro environment, it is extremely critical to have in-demand, portable skills in a volatile job market.
Powerful search performance at scale: Last but not least, the platform should be performant at scale. Several tools can ingest data, perform ETL and then run fast queries but to be able to digest data in any format and then search it at scale is the need of the hour. When breaches or app outages occur, customers not only need fast results, but they need authoritative and trustworthy data that leads to accurate actions.
There are very few platforms that can provide unified, pervasive, open, extensible performance at scale. Splunk has not only been a leader in providing these capabilities for years but continues to rapidly innovate and acquire capabilities to empower our customers to thrive in the face of complexity.
Don't just take our word for it, watch our .conf22 Platform Super Session to hear from leading customers how choosing a platform that aligns with these five principles helps them realize meaningful value. Get started with a Splunk Cloud Platform trial today to explore further.
---
This blog was co-authored with Sneha Ghosh (Principal Product Manager) with special thanks to Mustafa Ahamed (Sr. Director Product Management) for his significant contributions.