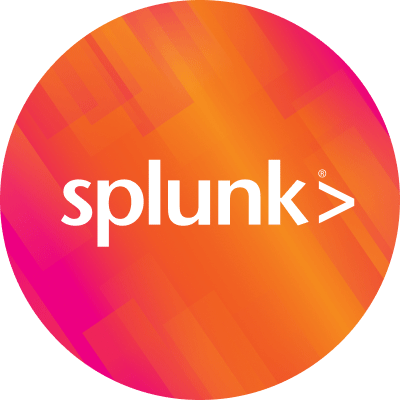 By Splunk July 14, 2021
Update Sept. 22, 2021: Since this post was written, Splunk made the decision to host .conf21 as a fully virtual event on Oct. 19-20, 2021. The health and safety of our customers, partners, community, employees and more remain Splunk's top priority and with COVID-19 still very much a reality for so many of us, we felt compelled to adjust our planning. Please read more on this decision and what .conf21 Virtual looks like in our blog post, .conf21 With Us Virtually.

---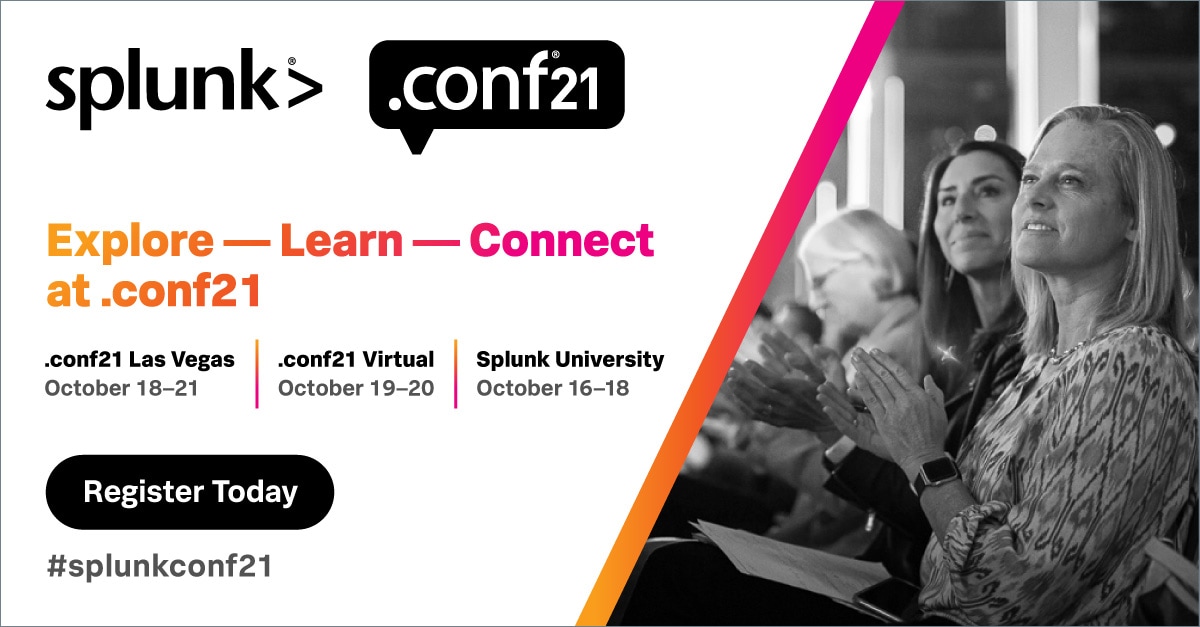 Planning for .conf21 is in full swing, and as the world continues to respond to and recover from COVID-19, we understand that we're still not 100% there. That calls for flexible options for your .conf, which is why we're excited to be offering a dual experience for .conf enthusiasts around the globe!
As I dive into my fourth year of planning .conf, I couldn't be more pumped about this one. Over the past few months, we've had many conversations about what we want .conf21 to look like, and each conversation has led us back to this: everyone should be able to .conf their own way, regardless of their travel preferences and abilities come October.

Because we want you to have options to choose from, our team is working full steam ahead to plan both .conf21 Las Vegas and .conf21 Virtual.

The choice is yours! Join us in Las Vegas or kick back on your couch — each event will showcase the amazing and relevant content that keeps Splunk enthusiasts coming back each year.

Not quite sure which will work best for you? Let me share just how exciting this year's events will be and what each experience will offer:
.conf21 Las Vegas
We'll .conf in a safe, in-person setting — together. That's right, together again! Join us in Las Vegas at The Venetian Resort October 18-21 for .conf21 Las Vegas. Experience 200+ sessions across seven breakout tracks, keynotes, super sessions, demos, networking opportunities and so much more. Attending in person will have some special perks, too! You'll have access to Splunk University, product certification exams, the guest keynote, Search Party, and new, live and interactive Thursday activities! This year we decided to ramp up Thursday a bit — it will include additional breakout sessions, workshops and we will debut unconferencing! You don't want to miss it.
.conf21 Virtual
We'll gather virtually — each of us from the comfort of our home or office. Join us online October 19-20 for .conf21 Virtual. The live and virtual events will offer the same sessions, materials and learning opportunities. Just kick back, relax, and enjoy learning and connecting with fellow .conf enthusiasts online.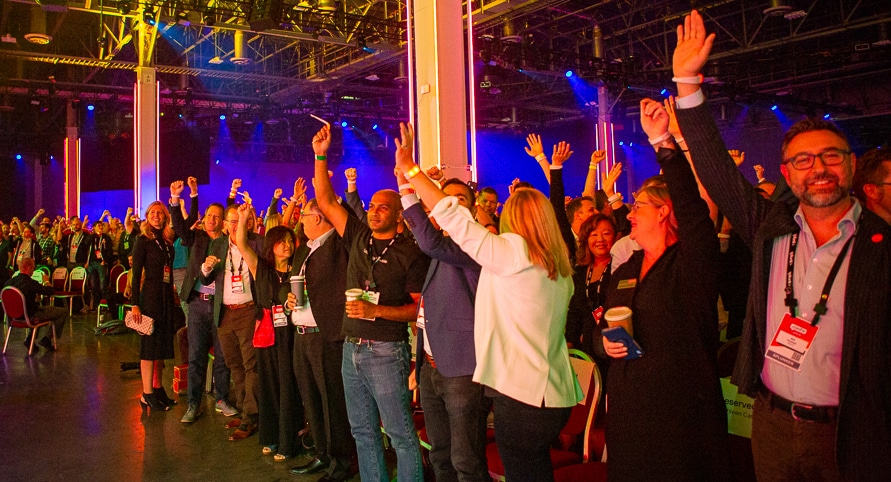 Compare each pass and decide how you will conf in 2021. If you have any further questions about .conf21, feel free to email confregistration@splunk.com. We can't wait to see you at the Splunk family reunion, whether in-person or online.

Register today!
----------------------------------------------------
Thanks!
Leslie Hasvold