Meeting Your Anti-Fraud, Theft and Abuse Needs
Fraud, theft, and abuse detection and prevention is a big data challenge, especially as business moves online. Patterns of internal or external fraud often lie in the massive amounts of unstructured machine data and log files generated by your business applications and systems.
Splunk® software lets organizations harness this machine data to meet a wide range of anti-fraud, theft and abuse team needs including:
Fraud detection— real-time correlation searches or anomaly detection can identify and alert on fraud as it happens so organizations can act to prevent the fraud before it adversely impacts the bottom line
Fraud investigations—quickly search and pivot through massive amounts of current or historical machine data to research possible fraud and to understand the "who, what, where, when and how" around a possibly fraudulent action
Fraud analytics and reporting—make it easy to analyze, measure and manage fraud risk for a wide range of internal users
Enhance existing anti-fraud tools—index event data from siloed tools to create an aggregate fraud score for a single transaction
Create consolidated reports and dashboards to view enterprise-wide fraud risk on a single pane of glass
Use Splunk® User Behavior Analytics to detect account takeover by uncovering malicious or anomalous behavior associated with users (including root, service and other shared privileged accounts), devices, and applications.
Get Started
Try Splunk Security Essentials for Fraud Detection
Download Now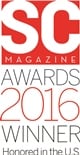 Splunk Outshines Traditional Anti-fraud Solutions
SC Magazine readers vote Splunk Enterprise Best Fraud Prevention Solution
Read the Press Release
What do Patterns of Fraud Look Like?
Fraud patterns vary, so Splunk software lets you create unique searches tailored to your specific business in order to detect fraud. Here are a few examples of fraud and abuse across completely different industries, and what their related fraud patterns might look like. You can easily turn each of these patterns into real-time searches using Splunk software to generate alerts if your predetermined search parameters are met.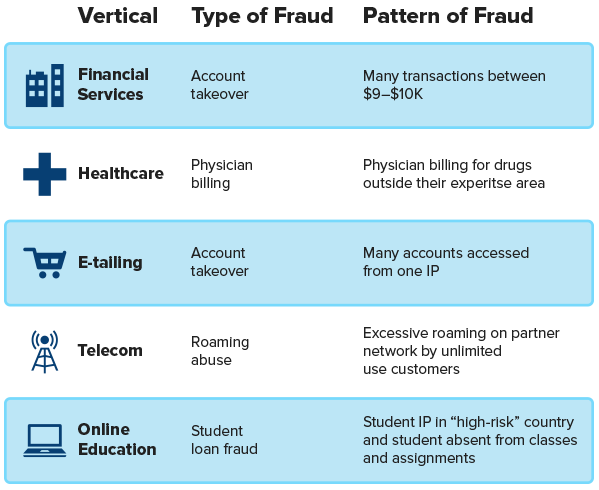 Detecting Fraud at a Global Retailer
"Our Splunk solution proves over and over that operational intelligence can combat malicious exploits like fraud on e-commerce sites. Fraudsters and cybercriminals may be getting savvier, but with the analytics enabled by our Splunk software, so are we."

-Lead Application Security Engineer, Leading Global Retailer
Read the Case Study
Ask a Fraud Expert
Need help with your environment and requirements? Send us your questions and we will get back to you as soon as possible.
If you need immediate assistance, check out our community forum, Splunk Answers.
Contact Us