Accelerate your security journey with the Essential Guide to Security e-book

Explore security use cases and start addressing challenges

Establish a Data Strategy

Wherever you or your data is in the security journey, put your data to work and secure your environment
Product Capabilities
Get started with Splunk for Security to secure your business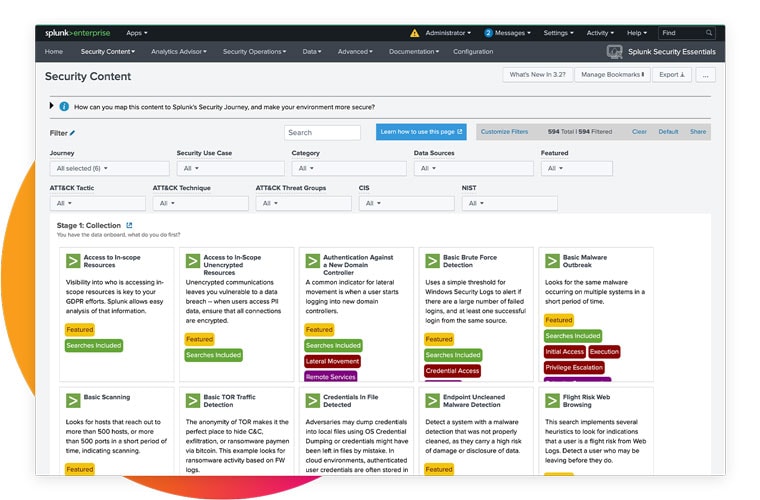 Strengthen security operations
Improve security operations from day one and perform investigations with an extensive library of over 600 pre-built detections and data recommendations for your Splunk environment, from Splunk Cloud to Splunk's SIEM and SOAR offerings. Stay ahead of existing and emerging threats with security detections from the Splunk Threat Research Team.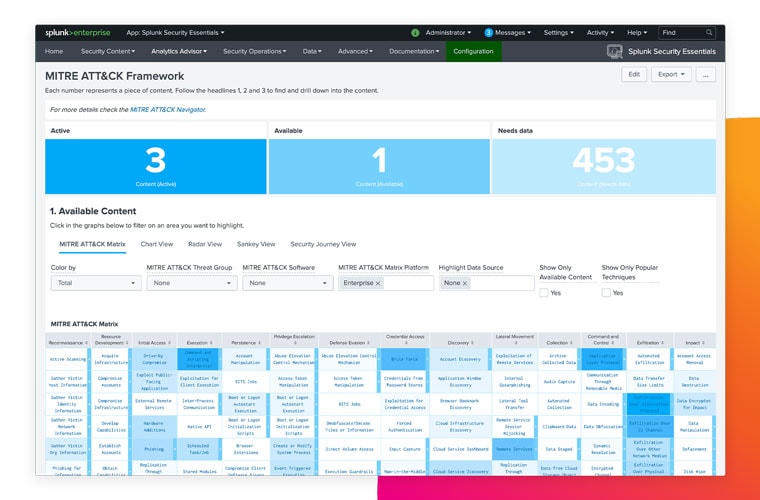 Operationalize security with industry frameworks
Use Analytics Advisor Dashboard to measure your coverage and identify gaps in your defenses. Map your environment to frameworks like MITRE ATT&CK® and Cyber Kill Chain®. Establish an understanding of your current environment using Data Inventory and Content Introspection.
Bolster your Splunk deployment with Splunk Security Essentials
Use Splunk Security Essentials to extend the power of Splunk solutions and capabilities. Whether you have Splunk Cloud, Splunk Enterprise Security or any of our premium solutions, Splunk Security Essentials has pre-built detections and guidance to serve you wherever you are in your security journey. This enables your analysts to conduct better security monitoring, basic and advanced threat detections, incident investigation, forensics, and incident response.

Financial Services
Monitor accounts and deliver the best customer experience
Bank on It


Public Sector
Create operational excellence that would impress any constituency
Vote for It


Healthcare
Automate compliance auditing and strengthen health IT operations
Health Check It

What can you do with Splunk Security Essentials?