One Platform to Rule Them All
Turn data into outcomes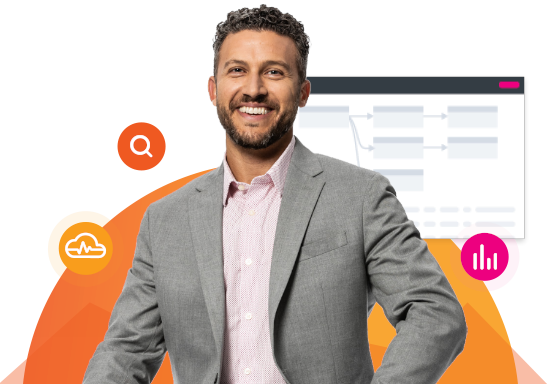 A scalable and reliable data platform for investigating, monitoring, analyzing and acting on your data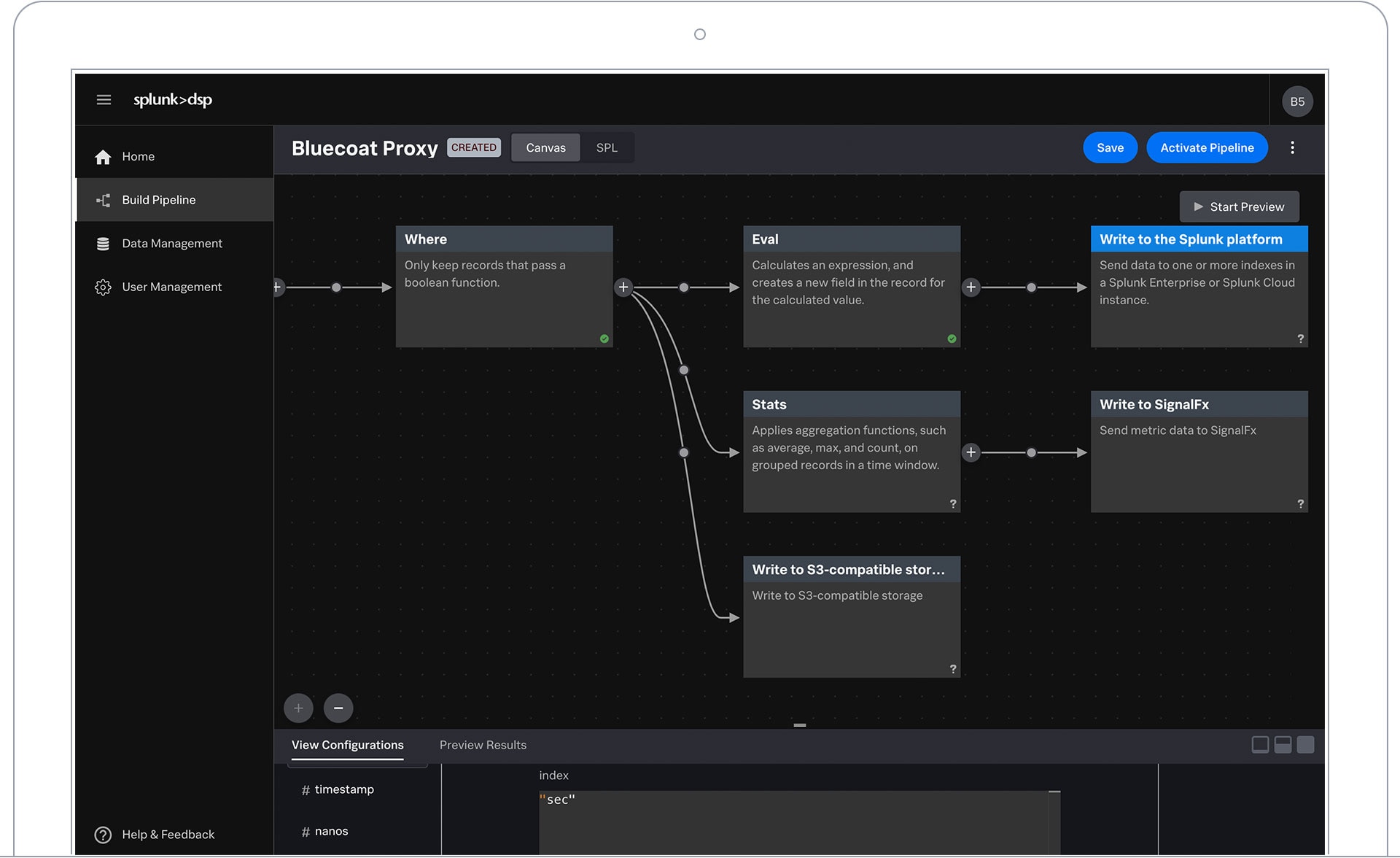 Architect Robust Data Strategies for today and tomorrow
Stay ahead of the changing data landscape with expansive data access, powerful analytics and automation with our cloud-centric platform.

Powerful in the Cloud and On-Prem
The same scalable and powerful features can be applied in the cloud and on-premises. Access the latest innovation in the cloud first with accelerated releases, or manage Splunk on your choice of public or private cloud environment.

Integrated AI and Machine Learning
Integrated tools and guided data onboarding backed by open source AI and machine learning (ML) algorithms make things simple. Powerful AI and ML capabilities automatically identify, predict and self-heal IT, security, DevOps and business issues before they become problems.

Cloud-Ready for Any Situation
Splunk is architected to facilitate sudden or unexpected bursts in data volume, so you can scale in the cloud depending on your needs. And don't got at it alone. Splunk can be deployed and managed for you by Splunk as a secure, reliable and scalable service.

Consume, Collaborate and Act on Data

With mobile apps, augmented reality (AR) and comprehensive visualizations, all users have the flexibility to choose how they consume, interact and use their data.

Accessible Through Connected Experiences
Empower more users beyond technical experts to monitor and act on data through mobile, TV, augmented reality and virtual reality.

Faster Answers With Analytics Workspace
React instantly to your data by visualizing and alerting on metrics or events data with a drag-and-drop interface. Convert logs into metrics and boost search and monitoring performance as well as alerting functions.

Interactive Dashboards and Visualization
Create and share interactive dashboards and visualizations that tell a story with your data, so the entire business can effectively see and act quickly.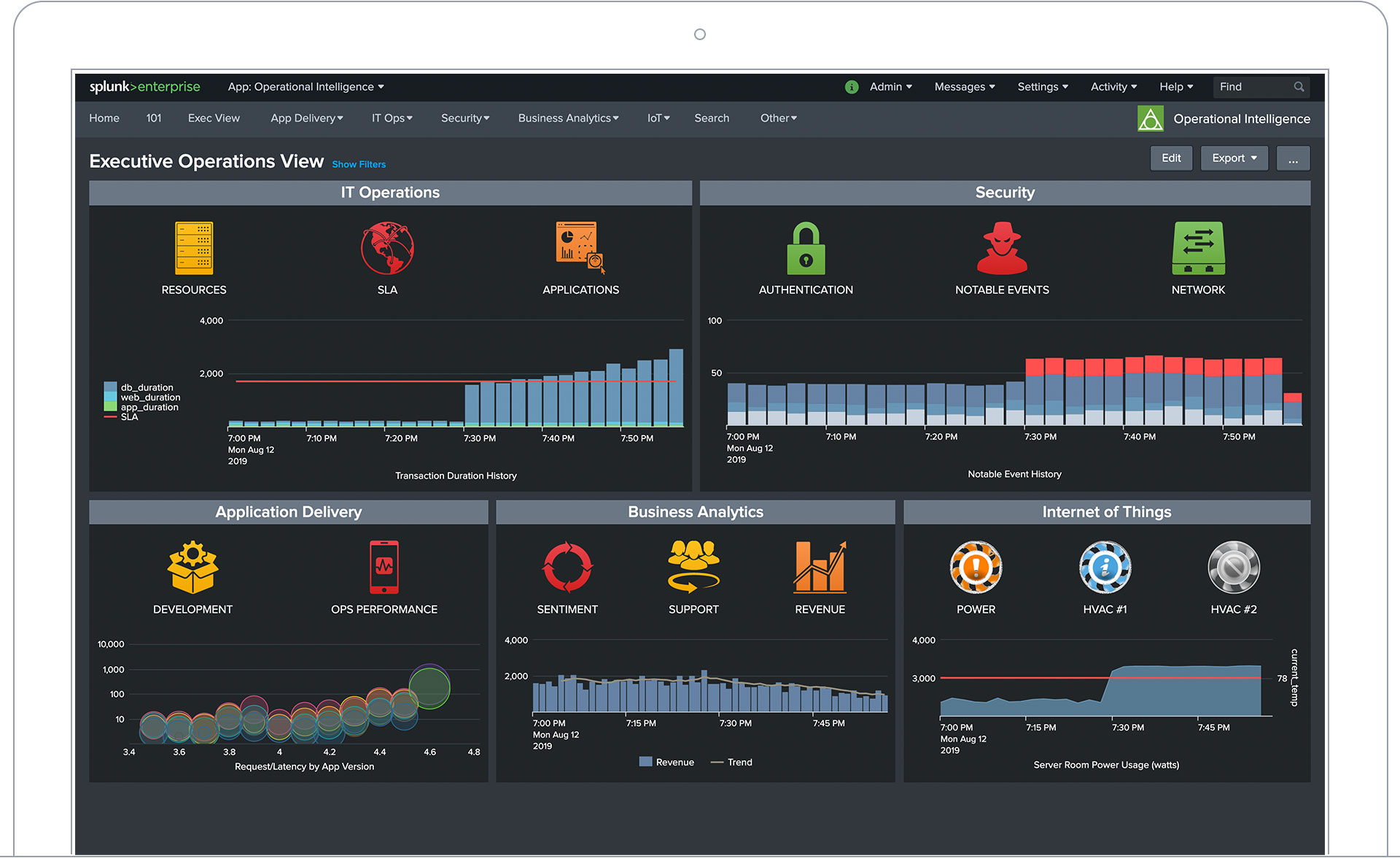 Gain Real-time Visibility Across Your Entire Business
Splunk's unique investigative approach allows you to ingest any data — in the cloud or on-premises —for complete visibility.
Built for Enterprise Scale
Analyze at an unprecedented scale. Powerful search capabilities provide cohesive analytical experiences on massive data sets of any scale and across any number of data sources.
Take action on data in motion
Stream processing provides more control over the explosion of enterprise data. Get better visibility in any environment and accelerate business critical insights to meet real time KPIs.

Splunk is a platform that leverages and explores data in ways that might not be obvious... the possibilities are pretty much limitless in terms of how we can think about the hospital's data
No tool I have ever used is as easy and malleable as Splunk. It gives everyday users the insights they need to achieve measurable business results.
Once we move[d] to Splunk, everything was much, much better, because now we have one place to go to troubleshoot issues.
Previous
Next

Splunk's modern data platform helps IT, Security and DevOps professionals ingest any data from any source to investigate, monitor, analyze, and act quickly on their data.
What Can You Do With Splunk?