How the SolarWinds cyberattacks work
The SolarWinds cyberattack campaign — also called Solorigate or simply the SolarWinds hack — leverages vulnerabilities in SolarWinds Orion software to accomplish a supply chain attack. Malware was embedded into the digitally-signed software and multiple organizations were compromised as a result. The nature and extent of the situation continues to develop, but at least two distinct malware threats — Sunburst and Supernova — have been identified.
Tech Talks | Detect SolarWinds Cyberattack with Splunk Enterprise Security
Review and update your log types ingested into Splunk, then examine DNS, network, and host traffic logs for evidence of
Sunburst malware activity
.
Look for other signs of lateral movement from compromised hosts.
Expand monitoring across your IT infrastructure and your entire software development lifecycle (SDLC)
FEATURED VIDEO
Security experts discuss the SolarWinds attack
Join security experts from Splunk for an in-depth discussion about the SolarWinds attack, and learn best practices and strategies to strengthen your defenses and respond..
Use the navigation button at the top right of the video to jump to the discussion topic of your choice.
Splunk Solutions for Security, IT and DevOps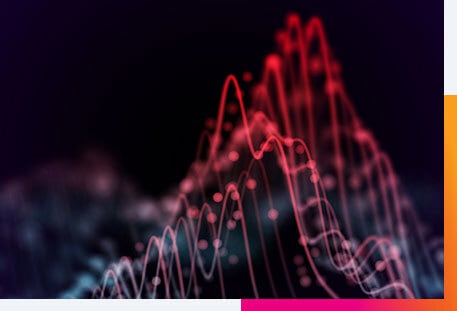 Security TEAMS
Detect indicators in your environment
Streamline the onboarding process and search for threat indicators in your environment.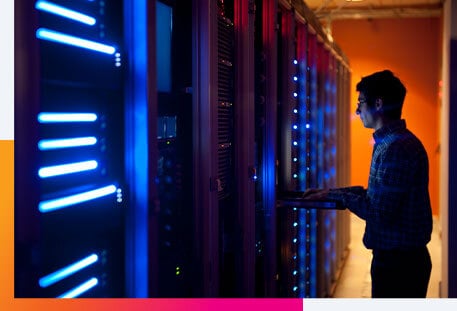 IT TEAMS
Recover lost visibility of IT infrastructure
Without SolarWinds Orion software, you lose visibility. Restore visibility with Splunk and monitor the health and operations of your IT infrastructure.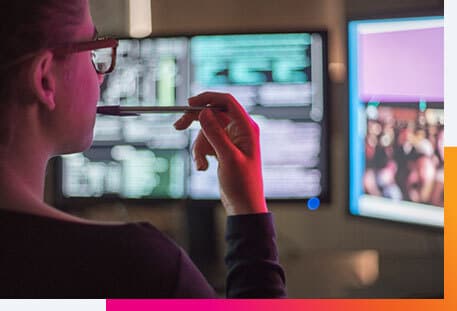 DevOps Teams
Protect your application development resources
Gain visibility into your software delivery chain from code repositories, secrets management, infrastructure-as-code, CI/CD automation and more. This can help your organization detect unauthorized changes to production applications and protect your customers.
We're here to help with your Security, IT and DevOps response.