Make informed decisions. Detect and respond at machine speed with data science, machine learning and automation that augments human skills and experience.

Automate retrieval, sharing and response with the Adaptive Response Initiative
Better predict future attack types and understand the "why" when interacting with your data and invoke actions
Speed response by sharing and automating institutional knowledge
Why Splunk for SOC Automation?
Security Automation
Splunk has machine learning and analytic capabilities that help to cut through the noise, so teams can focus on alerts that matter and isolate the events your analysts should investigate first.

Incident Detection
Splunk enables customers to respond at machine speed with pre-defined actions when previously detected incidents or patterns occur.
Automate and Orchestrate Workflows
Splunk helps automate and orchastrate mundane, repetitive tasks and workflows to free-up experienced analysts to focus on critical investigations and do proactive threat hunting. Splunk's Adaptive Response initative brings together best-of-breed technologies to ensure the best context and response action is available to customers. Use Splunk software as the security nerve center to overcome challenges associated with bridging multiple security domains.

Product Capabilities
Analytics and machine learning set analysts free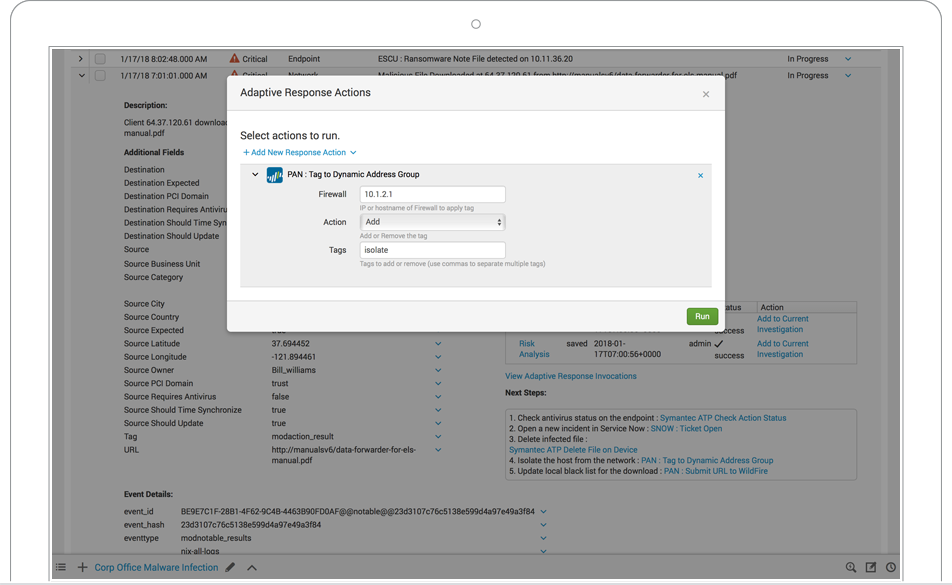 Adaptive Response Framework
Enable a multi-vendor adaptive security architecture that optimizes response with workflow-based context.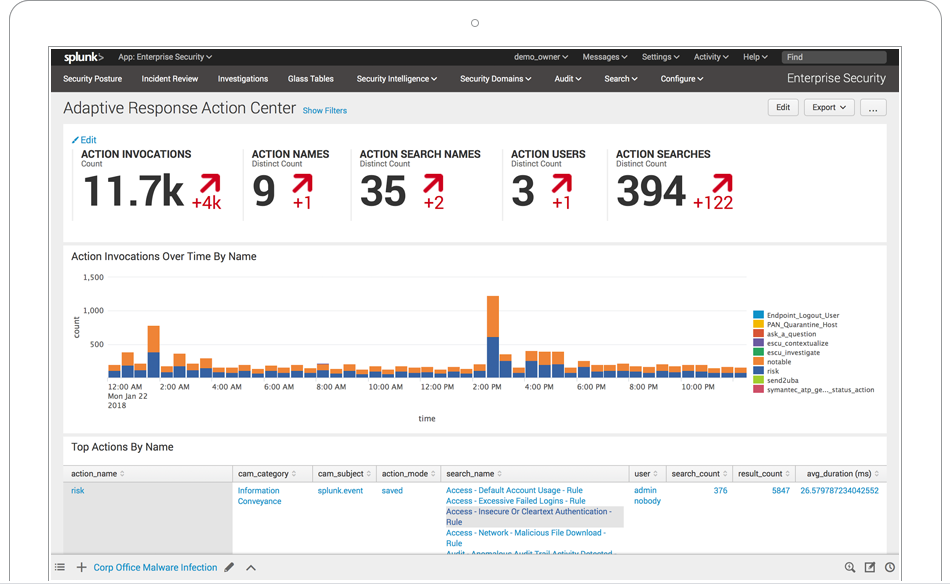 Simplify Threat Managament
Configure, automate, queue responses and attach the results to notable events.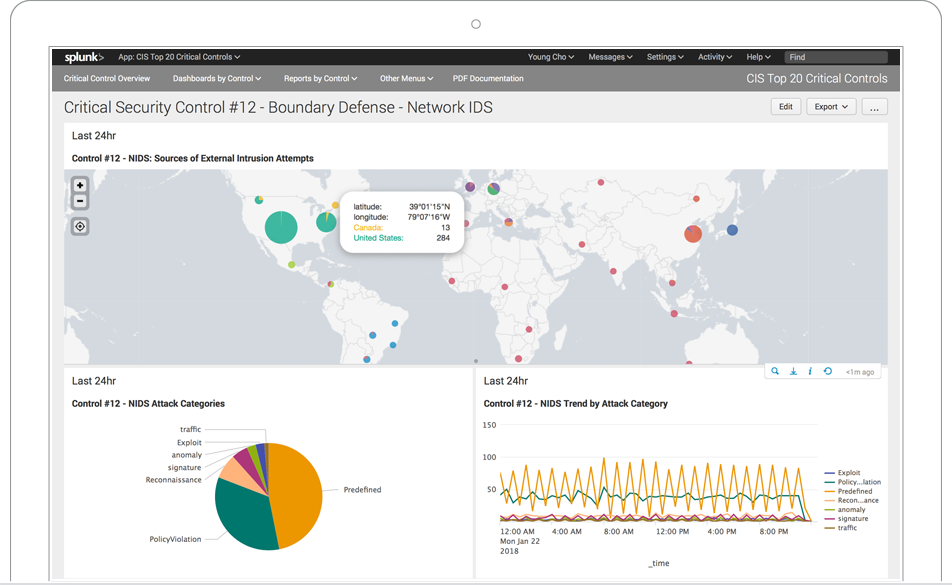 Make Training Easy
Train new analysts faster with documented practices mapped to kill chain phases and CIS Critical Security Controls.
splunkbase
Enhance and Extend the Value of Splunk with Splunkbase
Splunkbase enhances and extends the Splunk platform with a library of hundreds of apps and add-ons from Splunk, our partners and our community.
The Splunk platform imports and indexes virtually any machine data and provides powerful search and analysis features that deliver immediate value to your business. You can find hundreds of apps and add-ons that can enhance and extend the Splunk platform with ready-to-use functions, ranging from optimized data collection to monitoring security, IT management and more.