What do roadtrips, beehives and sourdough have in common? Not much, really, except they all generate data that can be Splunked.
This cookbook showcases such projects, as well as many other wild, wonderful use cases of Splunk. Included are step-by-step instructions so that you, too, can cook up a storm (with data).
For instance, have you ever wondered...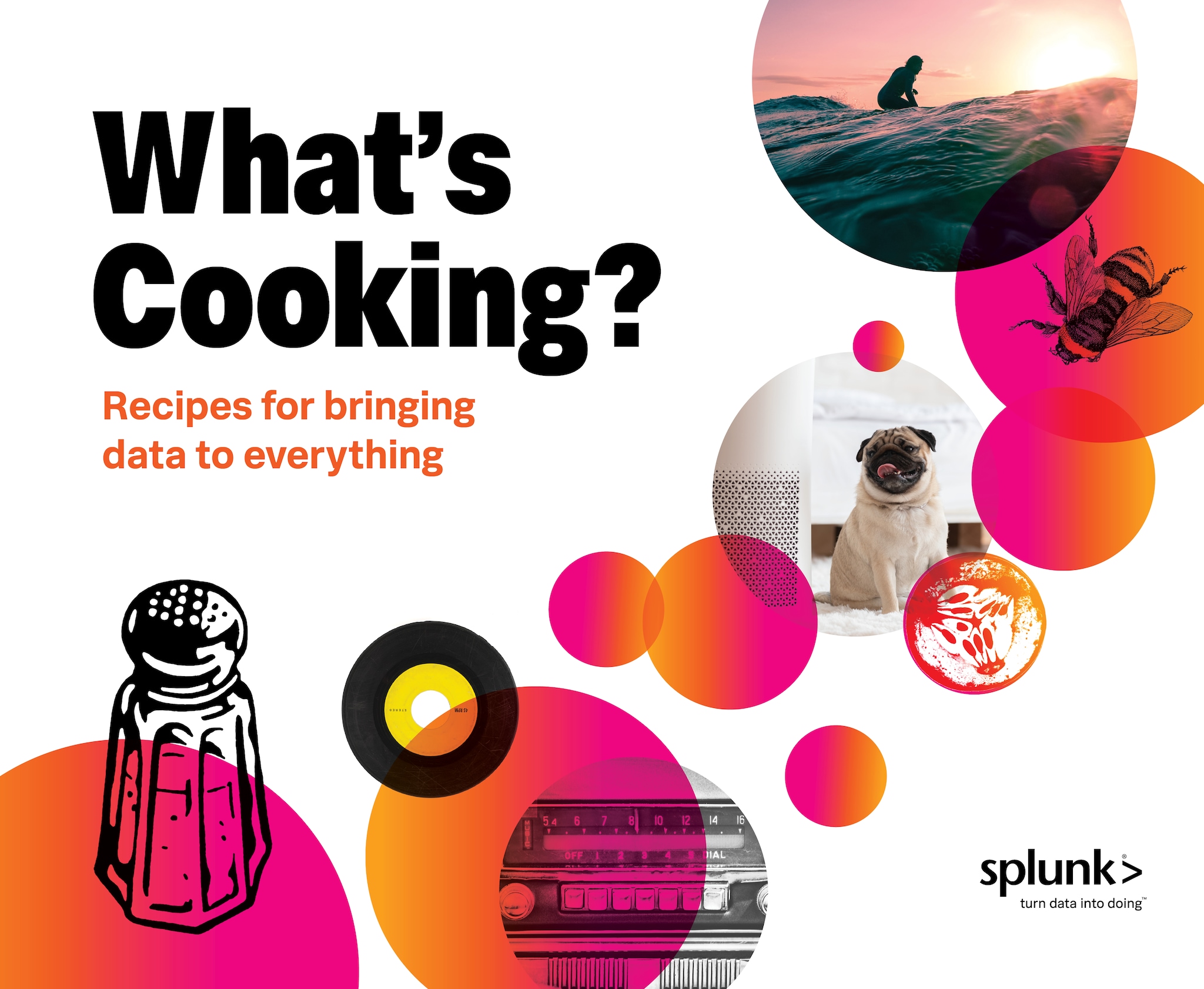 How your music listening habits have changed over time?
Which species of songbirds are causing all the hubbub in your neighborhood?
How often your pickle jar is being raided?
Even if you don't listen to music, don't care about songbirds and don't eat pickles, you'll find that data can lead to fascinating insights in any context — and has enormous potential to improve our lives in ways we've only begun to imagine.