White Paper
The Business Case for Unifying Security and Observability
With digital driving the business, ensuring the security and performance of digital systems is paramount. But organizations continue to be hamstrung by inefficient tools and processes even as the complexity and demands on the systems continues to grow.
There is a better way - 87% of organizations that have unified security and observability report better outcomes.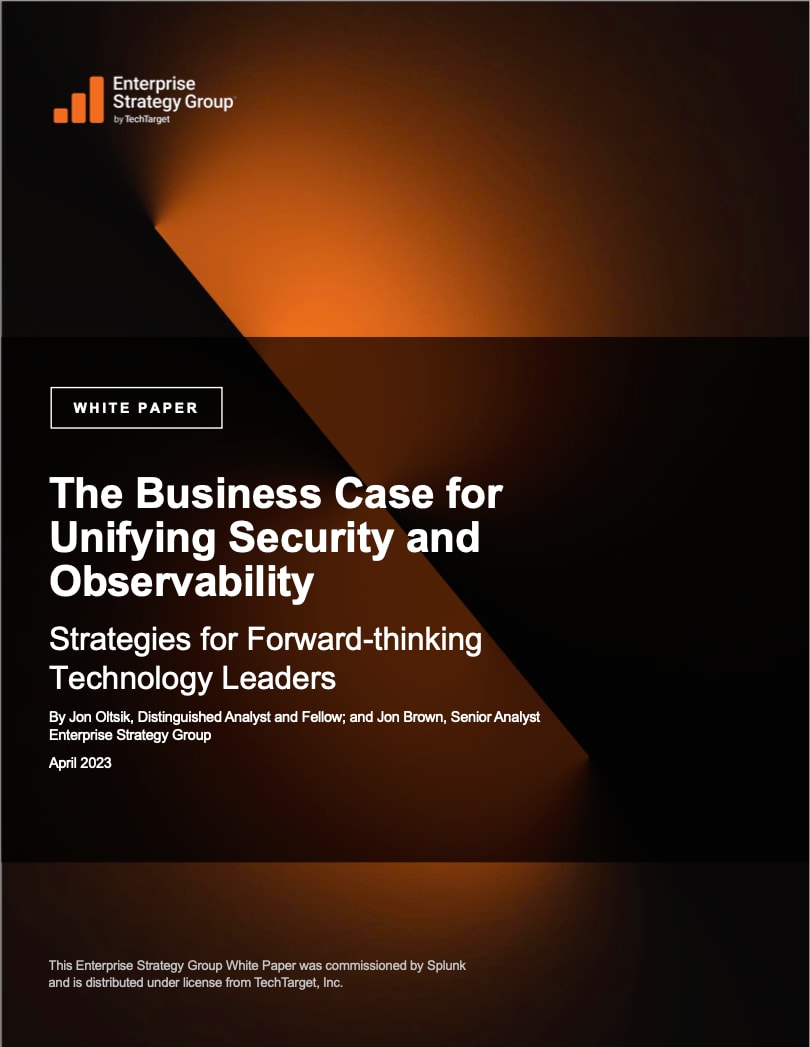 Read this white paper to learn:
Current IT and security operations strategies are inefficient, and often misaligned with digital transformation initiatives.
Understand the benefits of unifying security and observability operations for each individual team and for the organization as a whole.
How to effectively plan and deliver unification across security and observability teams to enable more efficient operations and faster MTTD and MTTR.