Whitepaper
The Transformational CISO's Guide to Security Orchestration, Automation and Response
The role of the chief information security officer (CISO) is changing. CISOs are evolving from contributors with a limited portfolio of responsibility, to highly integrated and strategic drivers of business transformation. The most successful organizations are recognizing that genuine digital and business transformation depends on security modernization.

Forty percent of executives are looking for CISOs who can lead cross-functional, agile teams that keep pace with digital transformation, and, in many cases, point the way forward.
Download your complimentary copy of "The Transformational CISO's Guide to Security Orchestration, Automation and Response (SOAR)" to learn: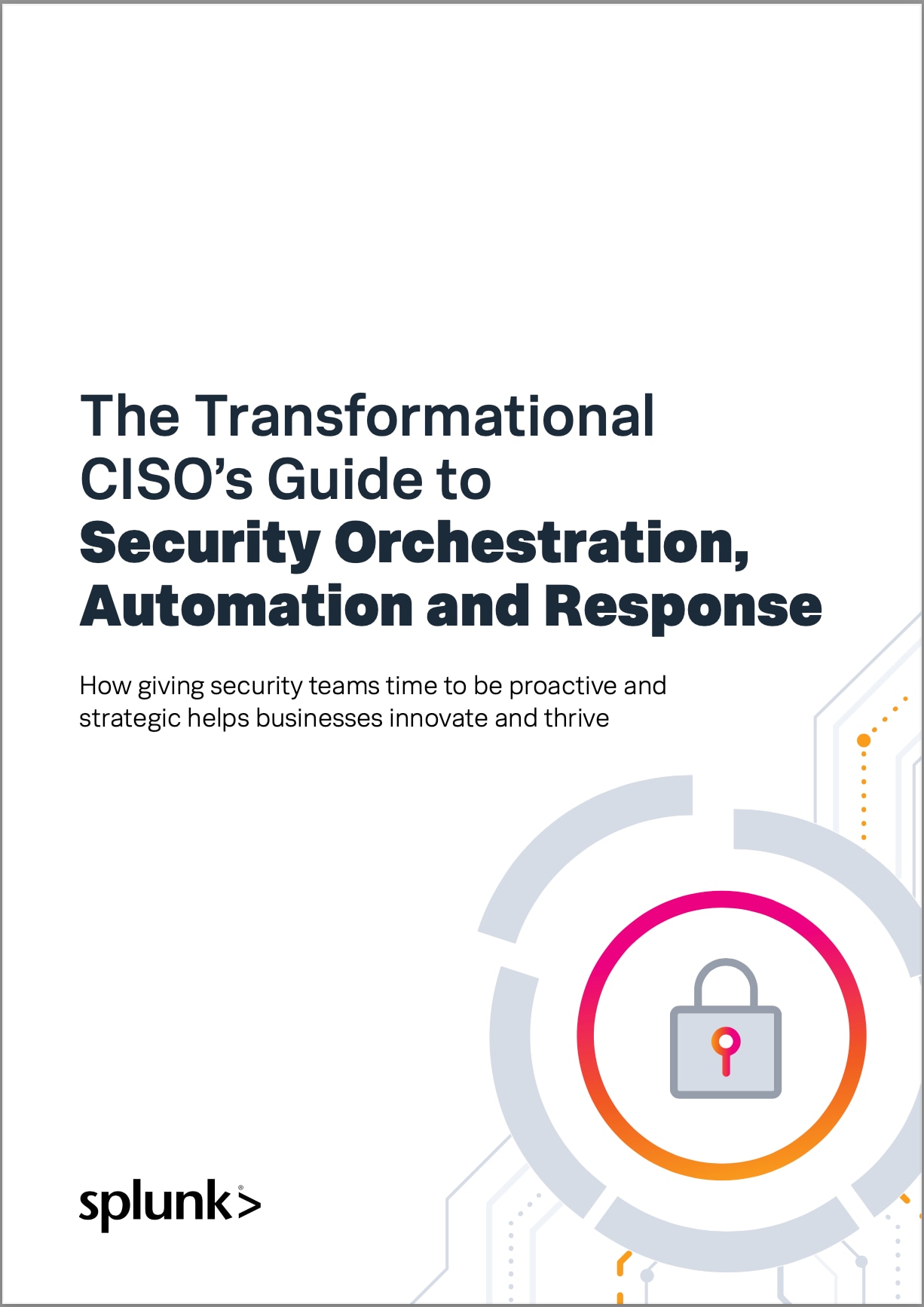 The four qualities of a CISO executives value most.
How SOAR can help many of the biggest challenges facing CISOs.
The ROI of a SOAR solution.