The Essential Guide to Fraud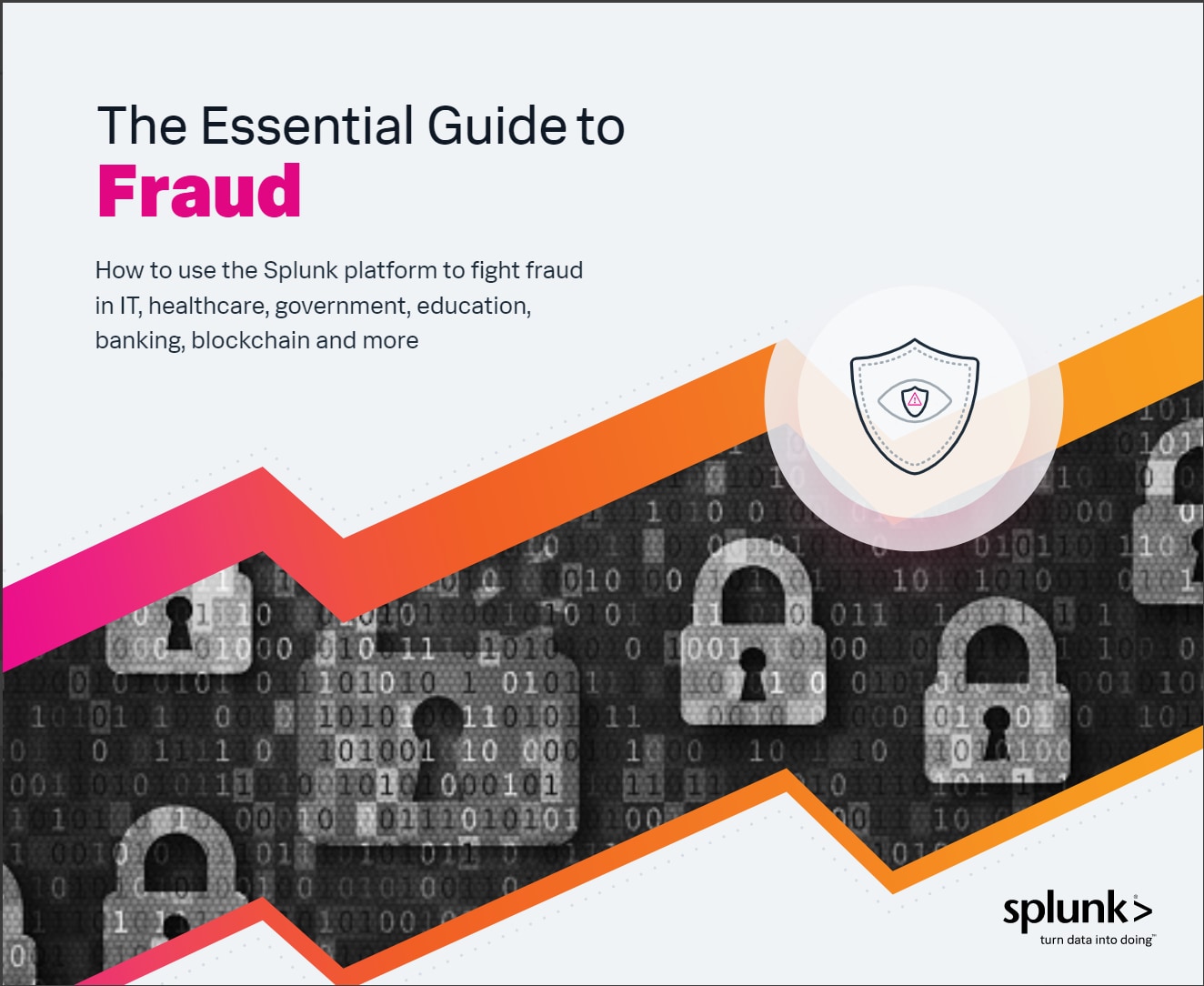 What's your organization doing to protect against fraudulent activity. Have you taken the necessary measures to reduce monetary loss, keep customer and brand reputation high while keeping organizational efficiencies on track? What about staying ahead of fraudsters and bots impersonating humans? Organizations from hospitals to banks to government agencies have to manage all of this while meeting strict compliance guidelines, managing data and IT cybersecurity and more. How do they do it?
Download your free copy of "The Essential Guide to Security" to learn how to get started staying ahead of fraud and abuse while improving your cybersecurity posture and meeting multiple compliance mandates with one platform.
Specifically download to learn:
About the different types of fraud encountered in healthcare, financial services, government and the private sector
>How the Splunk platform can help you fight fraud regardless of your organization's security maturity level and deliver compliance requirements to map to GDPR, NIST – 800 53, HIPAA and more
What fighting fraud looks like with in the Splunk analytics-driven security platform