The Benefits of Security Operations Consolidation and Integration through a Common UI/UX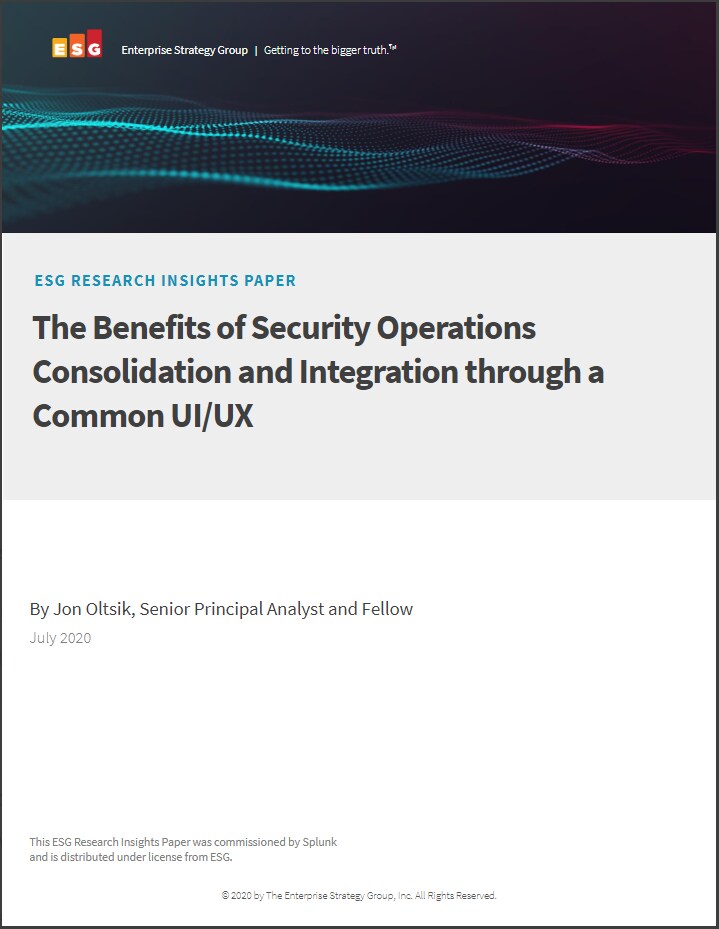 In February and March 2020, the Enterprise Strategy Group (ESG) completed a research survey of 300 cybersecurity and IT professionals about their organization's security operations. 87% of organizations say that improving security operations is one of their top priorities relative to other technology initiatives and 81% of organizations have been impacted by the cybersecurity skills shortage.
What is the specific impact of the cybersecurity skills shortage on improving security operations? Download your complimentary copy of the summary report to learn more.