Strengthen Your Supply Chain with Data Innovation
No matter where your data lives or how complex your system is, Splunk and Accenture give businesses a path to supply chain resilience. Splunk for Supply Chain leverages the same core capabilities that power our security and IT observability solutions, harnessing end-to-end visibility from a streaming data hub that can redefine the way your organization tackles complex supply chain problems.
Download the ebook to learn how a streaming data hub liberates data so you can predict, respond, and mitigate problems.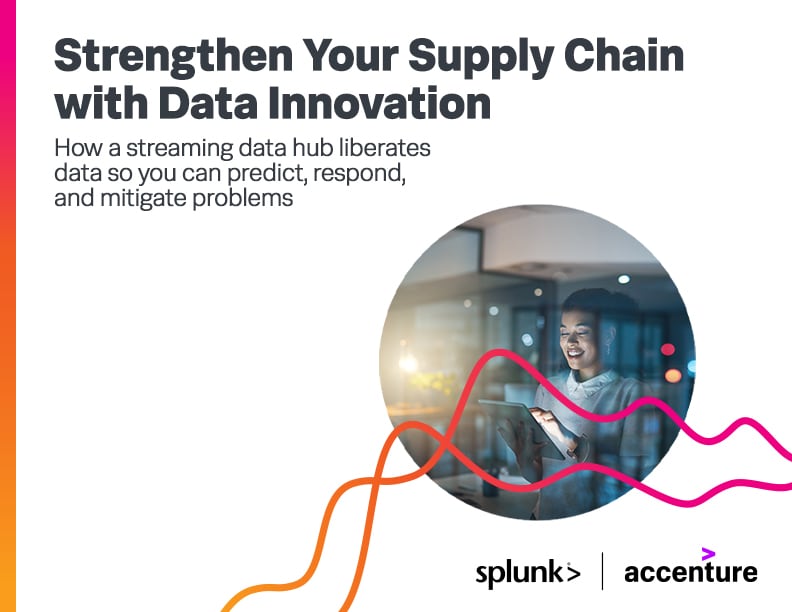 The supply chain now finds itself at the center of attention in virtually every company globally
Technology stacks add to the complexities of today's supply chains
For many businesses, transformation to a data-first organization may still be a work in progress.
Accenture's Control Tower showcases the Splunk Enterprise platform and addresses the most critical supply chain challenges of every organization.