Essential Security Foundations Monitoring Basic Security Posture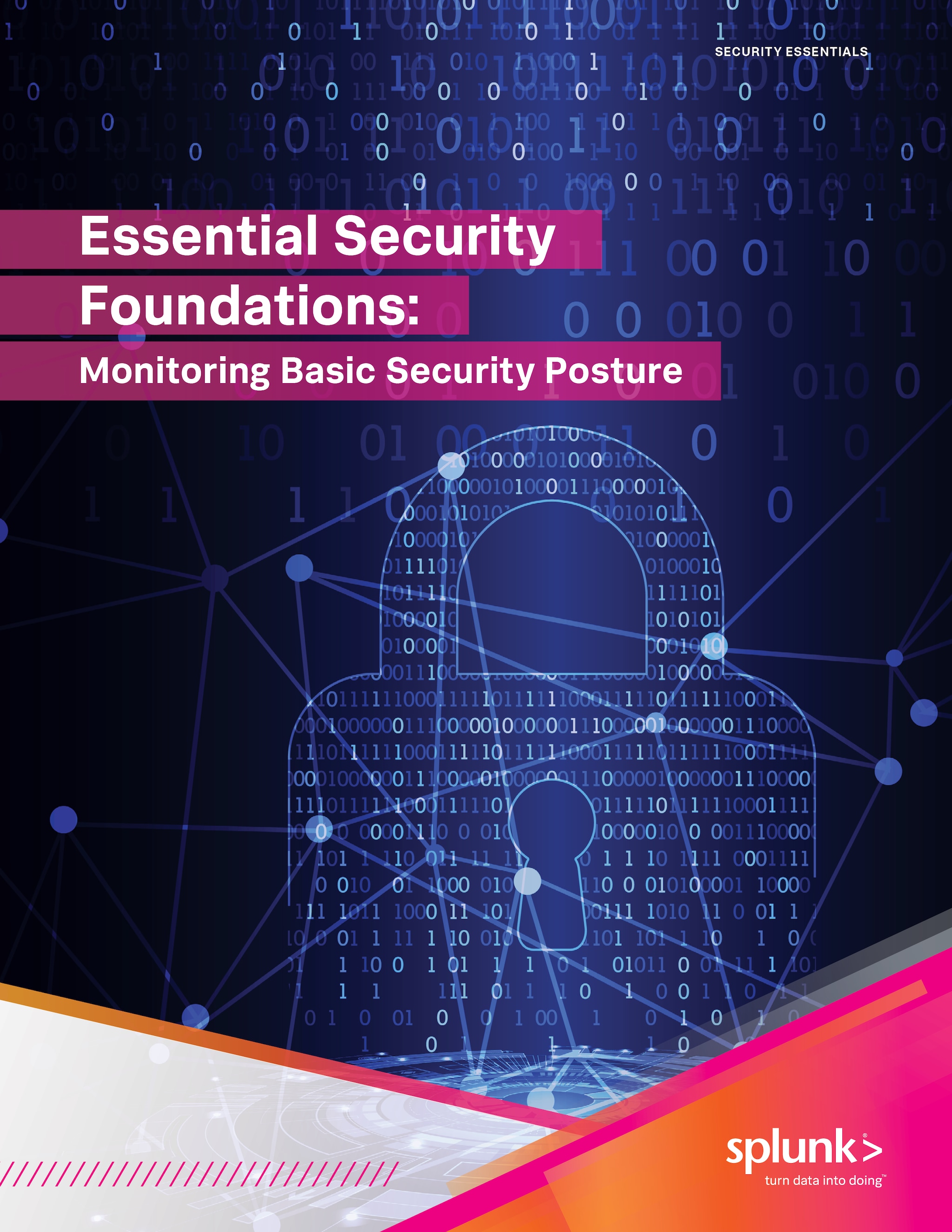 Most cybersecurity tools are designed to help identify and alert on a particular type of malicious activity. But usually the burden lies with the organization to figure out whether the alert is meaningful in a broader context.
Splunk can help centralize analysis and visibility across a multi-layered security environment, enabling security teams to quickly gain insight into whether they need to investigate deeper. This is the first step in effectively improving your organization's security planning and preparedness, or security posture.
Download your complimentary copy of "Essential Splunk Security Essentials: Monitoring Basic Security Posture" today, and find out how to answer questions like:
How secure are my endpoints?
Are user accounts configured properly?
Is there any suspicious traffic going out?
How is overall security posture in my AWS environment?