E-Book
Real-Time Visibility and Monitoring With Google Cloud and Splunk
Monitoring modern infrastructure and services in Google Cloud with Splunk Infrastructure Monitoring
Cloud migrations are just the beginning of the cloud journey. It takes much more to fully gain cloud's advantages, from refactoring to re-architecting applications. Traditional monitoring approaches aren't going to cut it, and this guide outlines an effective framework for managing the newfound operational complexity that cloud brings.
Modern applications run on modern infrastructure. Real-time visibility and monitoring has become especially important and can: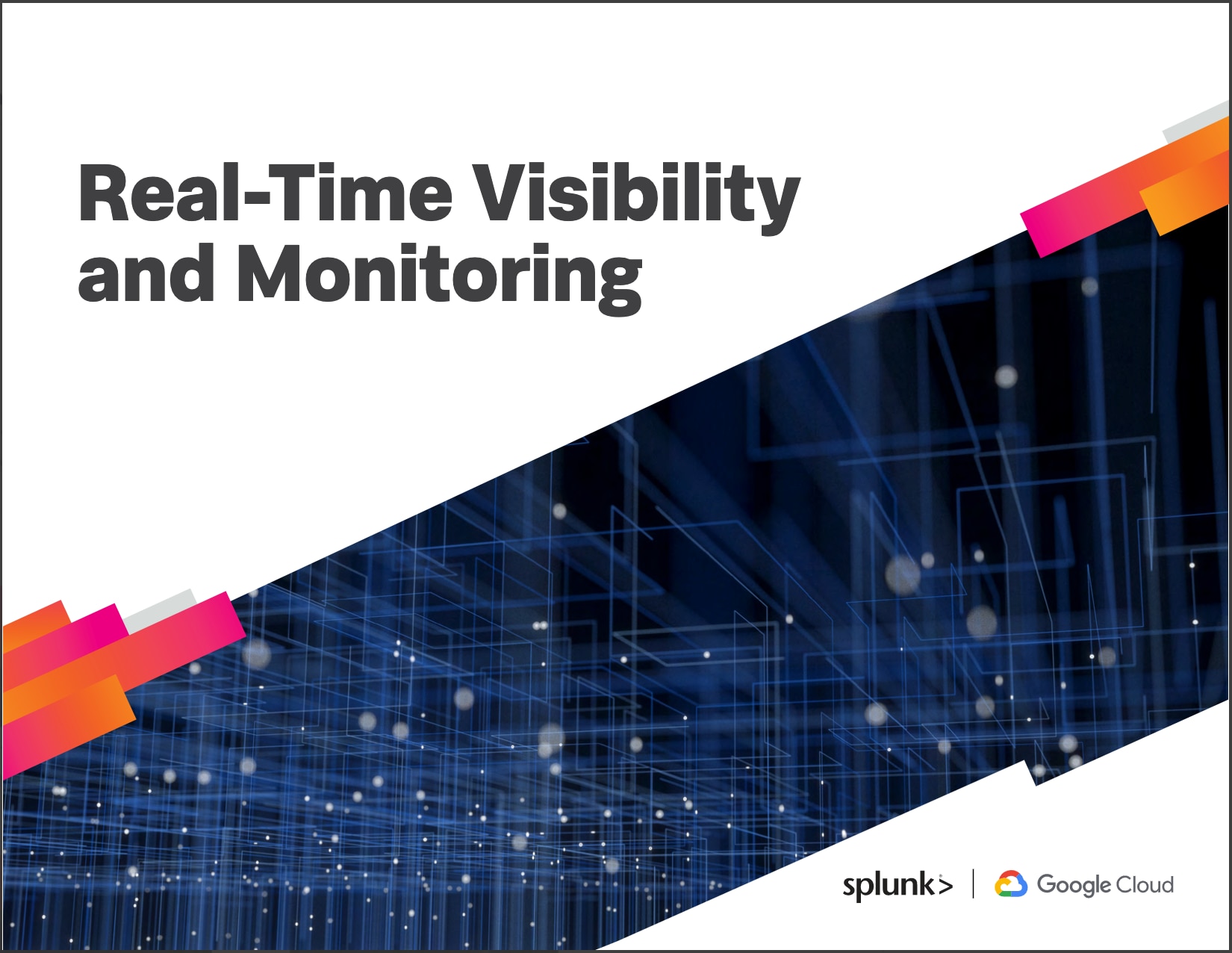 Minimize latency. According to a recent study by Akamai, a 100-millisecond increase in latency can reduce conversion rates by 7%. Real-time observability provides insights that keep the end-user experience seamless.
Improve productivity exponentially, thanks to faster issue detection and increases in release frequency.
Provide deep visibility into your entire Google Cloud environment, all from one place.