Analyst Report
Quadrant Knowledge Solutions SPARK Matrix: IT Infrastructure Monitoring (ITIM) Tools, 2022
Splunk has been recognized as both a top performer and "technology leader" in this list of ITIM tools. The report details how ITIM tools support hybrid and multicloud adoption, while still providing visibility into your on-premises IT systems.
This report ranks the performance of leading vendors in the ITIM market — explaining how integrated infrastructure monitoring tools help I&O leaders build upon their existing Splunk investments to: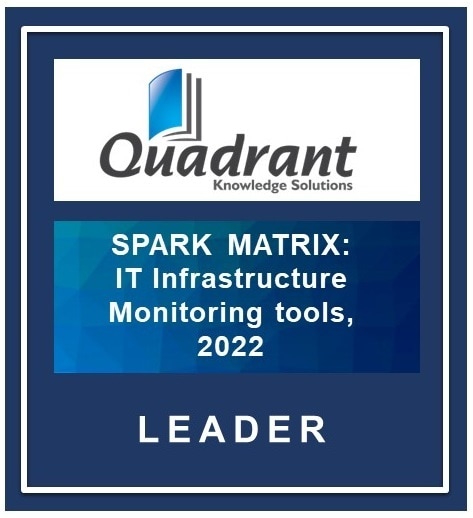 Eliminate blindspots with end-to-end visibility across the infrastructure and application stack.
Reduce time to resolution using fine-grained, streaming metrics that automatically monitor and alert in seconds.
Cut down alert storms with accurate, AI-driven analytics and contextual insights — analyzing root cause with no dead-end investigations..