Protecting Operational Technology With Splunk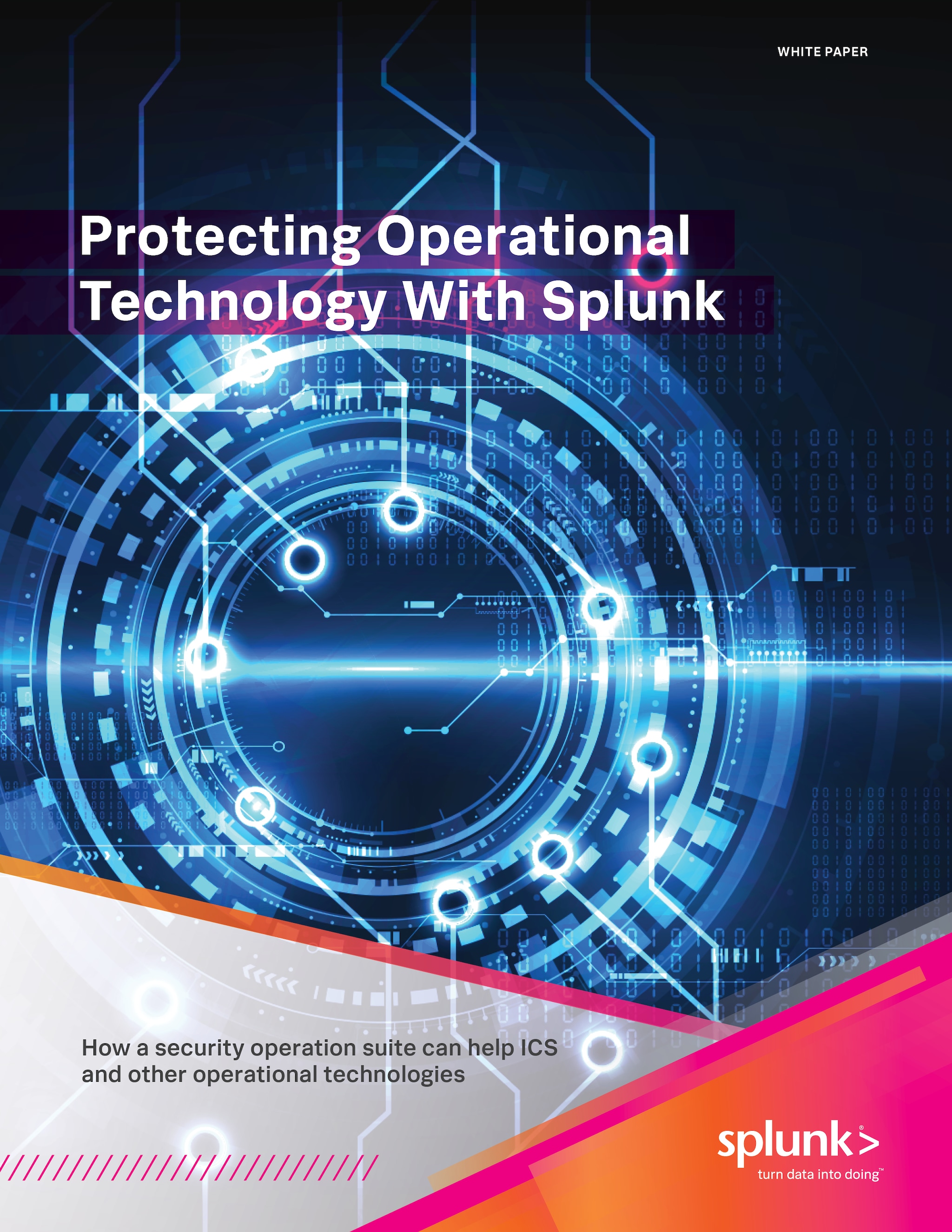 Information and operational technology (IT and OT, respectively) systems in industrial organizations have been converging for years – and while the idea of connecting devices, people and processes across the industrial enterprise is not new, the need to harness the capability of connected applications, services and data is driving new and sometimes risky interconnections. This is only compounded by the inability to accurately identify and act on risks that subsequently impact business operations.
Fortunately, the right technology can better optimize your organization's IT and OT security practice. Security teams can now drive analytics that inform and execute insights, decisions and actions — successfully addressing ever-changing cyber threats and challenges on the horizon.
Download your copy of Protecting Operational Technology With Splunk and learn how you can develop a strong data strategy and platform to:
Create a high-performing IT and OT security practice
Investigate, analyze and act against ICS and joint IT/OT threats
Understand and identify the gaps in your defenses