Operational Intelligence: Executive Summary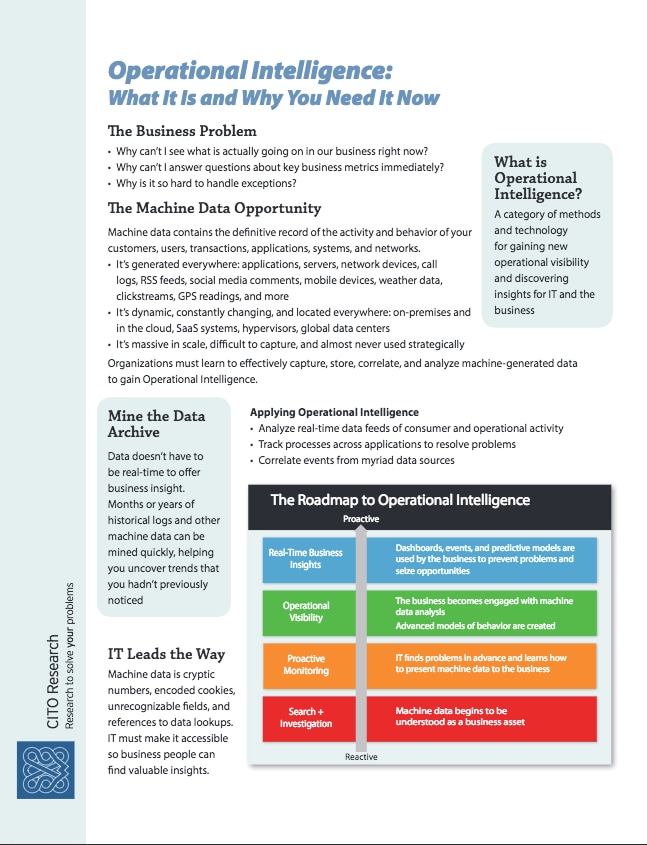 Operational intelligence is the means through which businesses can gain valuable strategic and technically critical insights, but its advantages are rarely harnessed as machine data is massive in scope and difficult to capture. To predict problems and discover opportunities, users need to be delivered an ongoing narrative of pertinent machine data.
Register for this high-level overview, Operational Intelligence: What It Is and Why You Need It Now, for a brief introduction to harnessing machine data for true operational insights.