Gaining Insights Across Cloud and Hybrid Environments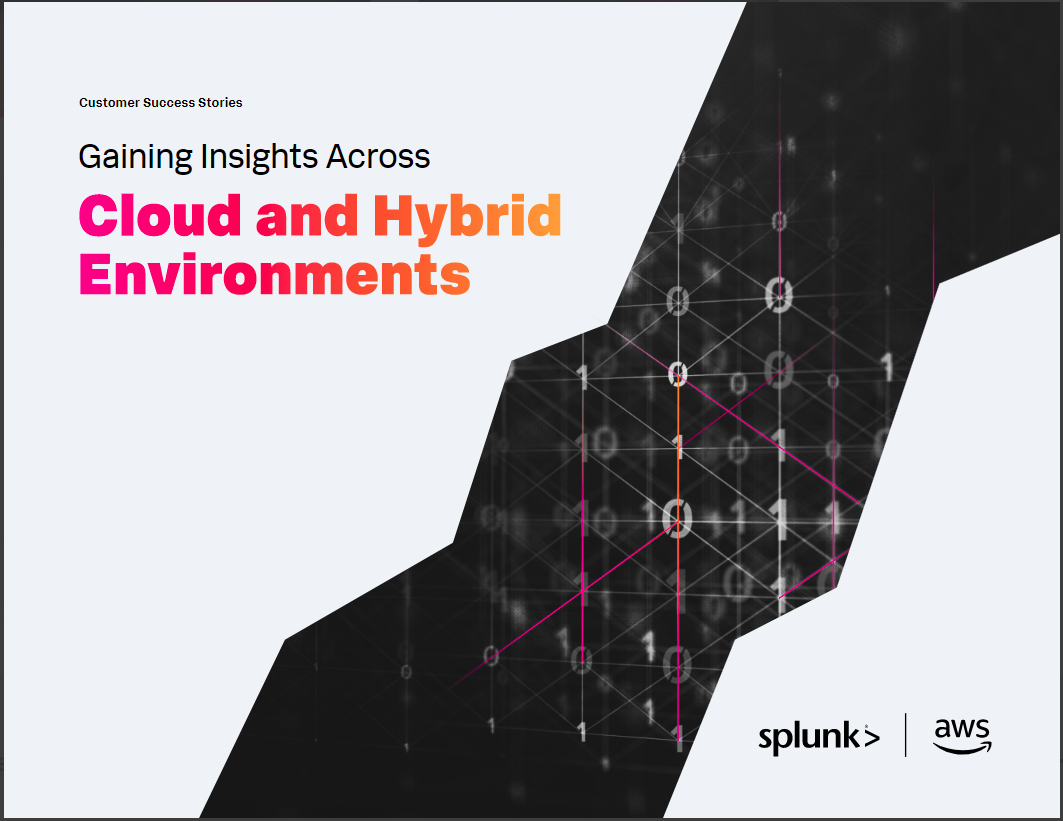 Got your infrastructures up in the cloud and elsewhere? As companies begin to deploy cloud infrastructures alongside their existing ones, their data is now scattered across a multitude of cloud and hybrid environments. However, it's possible to derive actionable insights from all your data in one place, if you use the right solution.
Splunk's partnership with AWS has given organizations more capabilities within cloud and hybrid infrastructures, saving them precious time and money. This e-book features three success stories of how Splunk and AWS customers improved their business and became more efficient through deploying the two together.
Download your complimentary copy of Insights Everywhere—Gaining More Value From Cloud and Hybrid to:
See how customers successfully integrated AWS and the Splunk platform
Get inspiration for what you can do with your organization
Learn how customers saved tens to hundreds of thousand dollars in capital costs and expenses