How Communication Service Providers Can Prepare for 5G and Exceed Customer Expectations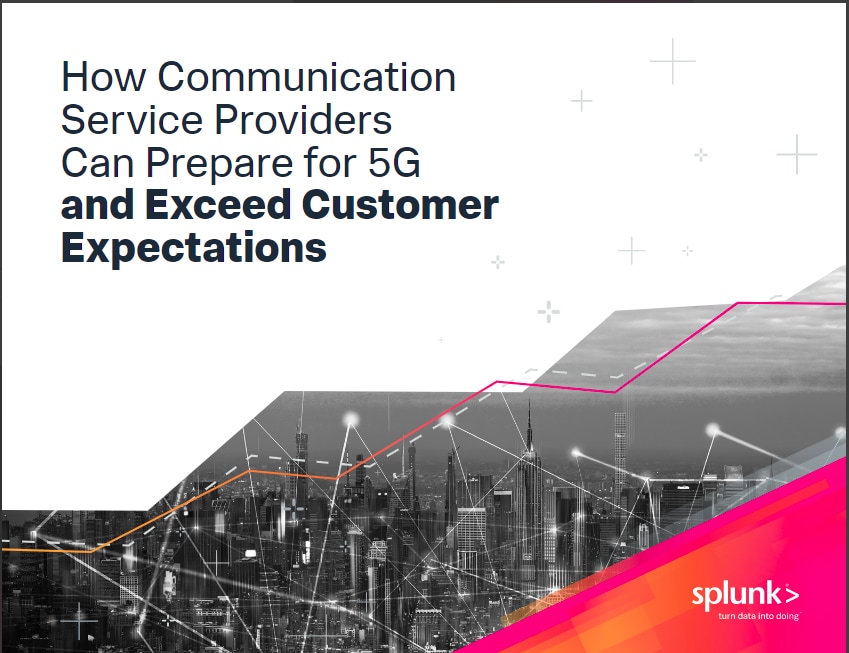 Communication service providers (CSPs) and media companies are in the middle a massive disruption to traditional business models.
Customer loyalty is increasingly difficult to predict and manage in an era where consumers have infinite choice across devices and service providers, as well as plenty of incentive to shop around. At the same time, companies are in the process of investing heavily in next-generation infrastructure that consumers demand — such as 5G and the cloud — while still trying to drive greater operational efficiencies from existing assets and developing new revenue streams.
So how can CSPs get ahead of a changing market, technologies and more? Machine data could hold the keys to many of these challenges. Splunk can help unlock that data.
Download your free copy of "How CSPs Can Prepare for 5G and Exceed Customer Expectations" to learn how a machine data platform such as Splunk can:
Collect and correlate transactional data from databases, customer reference information, and machine data from network switches, IVRs and ACDs, call recording infrastructure, and backend order processing systems, to create powerful insights based on individual customer journeys.
Better manage some of the largest IT operations in the world, delivering key processes such as customer activations, gaining a real-time view of the health of the applications involved in the business transactions flowing across the order to activation process and more.
Improve security to increase revenue, protect vital data, prove compliance and more.