EBOOK
Future-Proofing: Cloud Transformation Customer Stories
How do industry leaders fuel innovation and resilience in an evolving world? Eight forward-thinking organizations — from McLaren Racing to Arlo — share how they're using Splunk to overcome complexity, increase agility and realize the promise of cloud.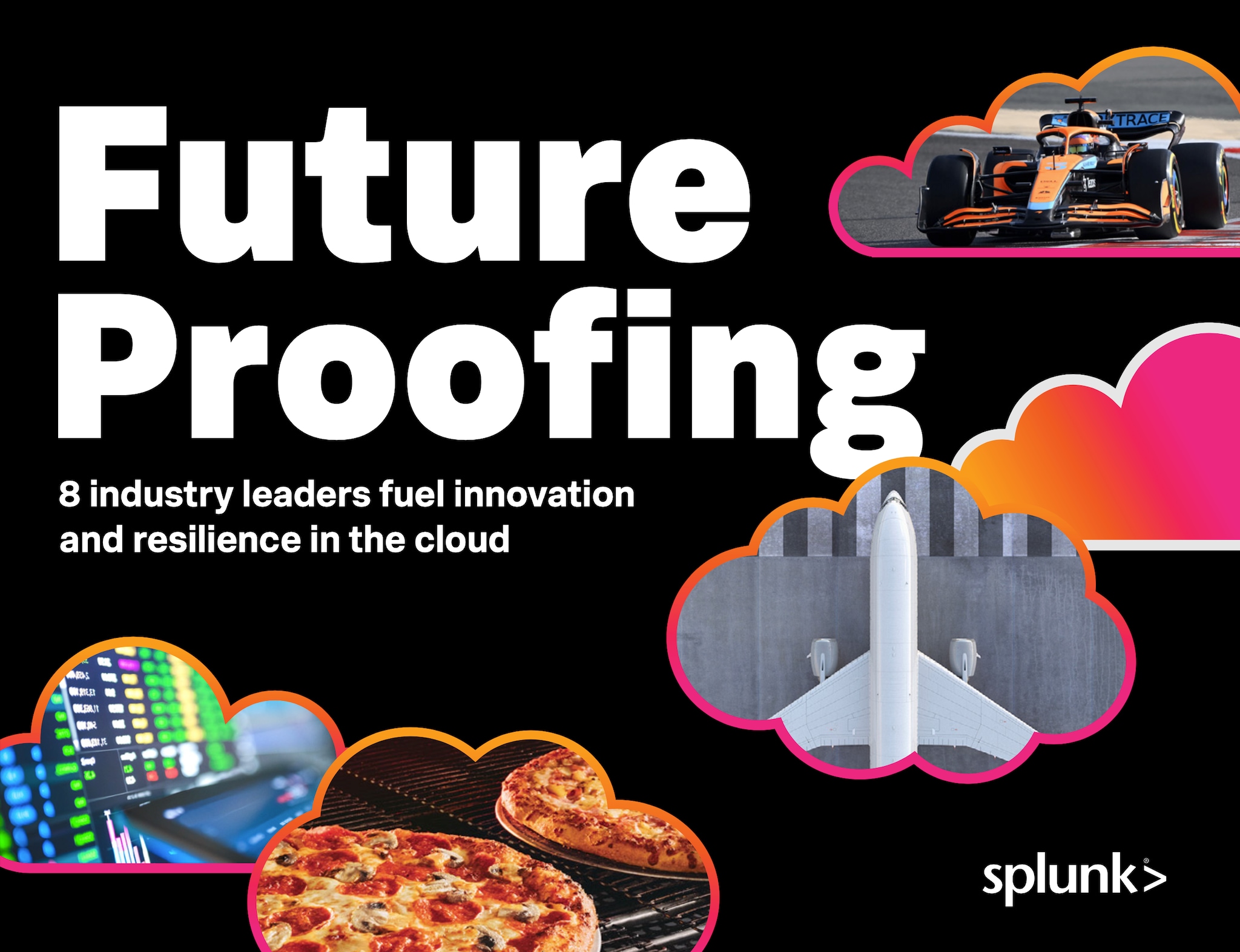 What outcomes are leaders achieving?
Nasdaq has accelerated time to market for new products and services.
Tesco doubled online delivery slots in just five weeks to meet demand during the pandemic.
Domino's delivers a reliable experience across 16 digital ordering channels, 17,000+ stores and more.