E-BOOK
The CISO's Guide to Complete Security for Industrial Control Systems

It's no secret that industrial control systems are under threat and hackers almost always attack OT through IT entry points. As the boundaries between IT and OT blur and regulators move to bolster ICS cybersecurity in critical sectors, CISOs are pressured to make the monitoring and securing of OT essential to their role.
This e-book can help CISOs navigate this evolving security landscape. Download the e-book to discover: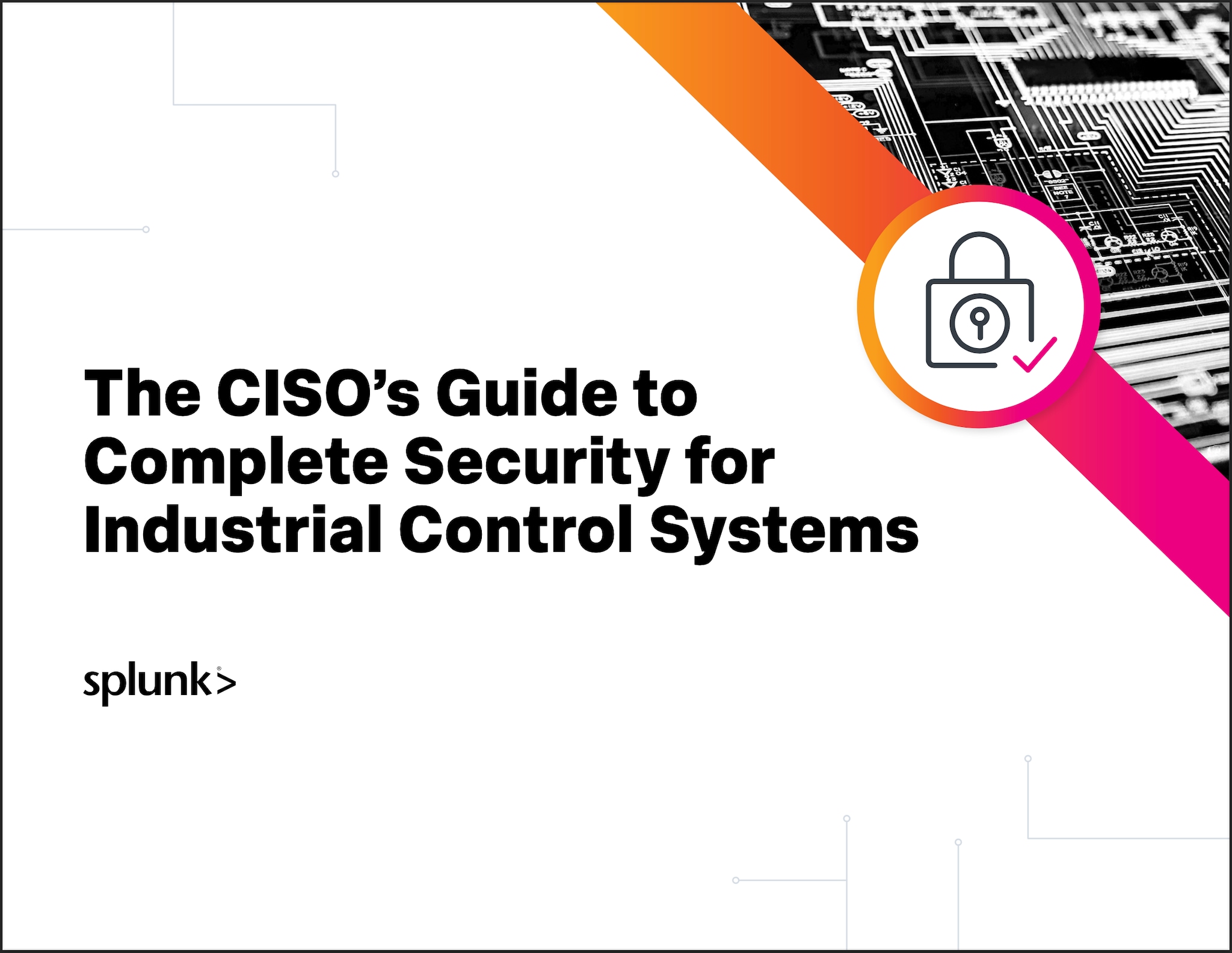 The top 5 reasons you need a unified view across your IT and OT environments.
Why risk-based alerting is critical to increasing productivity and priority-based decision making.
What security orchestration, automation and response (SOAR) looks like in OT.
How security teams can unify, investigate, analyze and act against ICS and joint IT/OT threats with Splunk.