Building Your Own Software Asset Management System With Splunk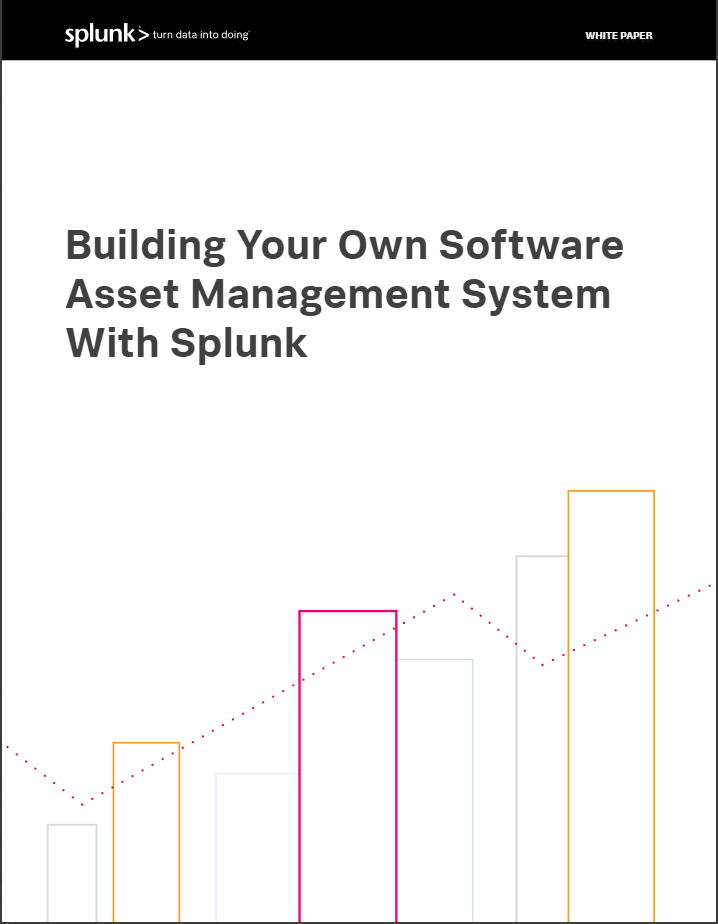 In today's world, nearly every business has implemented some kind of Software Asset Management (SAM) solution to track what software licenses are purchased, where they are installed and to track what is actually being used.
A SAM solution helps organizations prove its software is licensed properly and reduce costs by eliminating unused software products.
Splunk has identified that many organizations are considering using Splunk software for tool consolidation. This whitepaper showcases one example of how Splunk can be used as a platform to answer the questions usually associated with a SAM solution that might be "good enough" for many businesses.
Download your complimentary copy of "Building Your Own Software Asset Management System With Splunk" to learn:
How the Splunk platform can help track what software is installed and used
How you collect and configure inventory collection to get the right machine data
What questions you should ask, with example searches, for different licensing models
How you can enrich data with external information, such as license information or cost centers
Examples of what SAM dashboards look like