Learn how to Design, Build and Map Services to Quantifiable Measurements in Splunk ITSI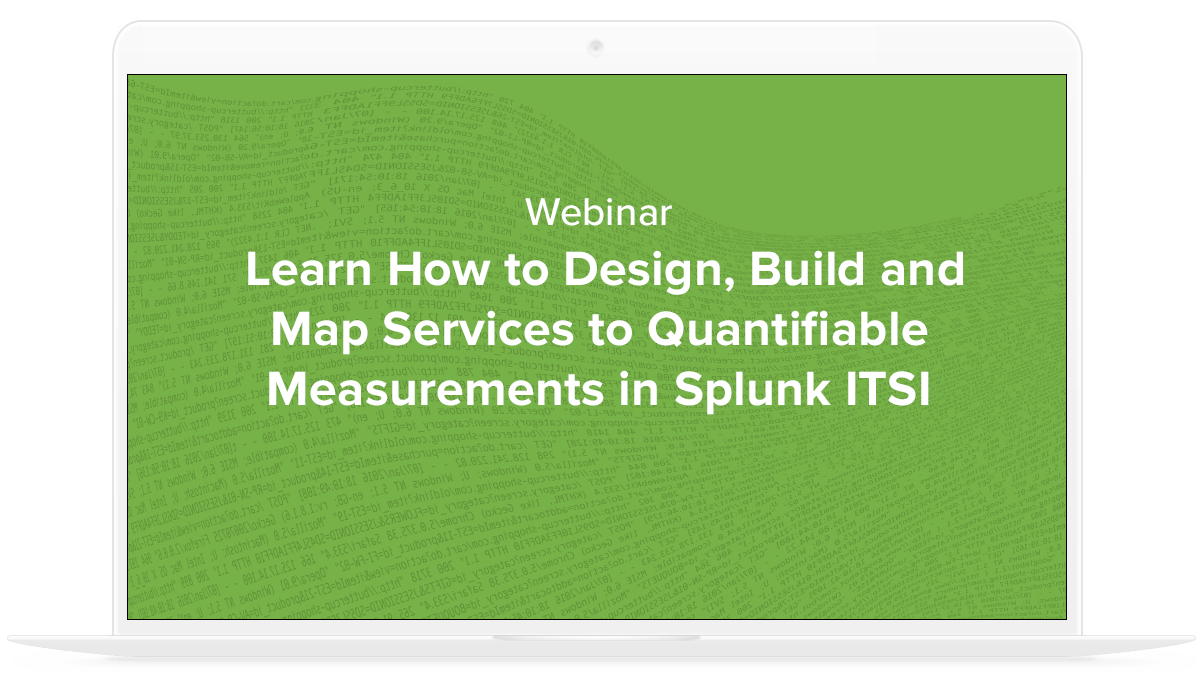 IT departments are most effective when IT services are measured against business objectives and defined performance indicators. But tracking performance of these services has historically been a challenge.

This complimentary webinar explains how you can design, build and map performance of your IT services--improving support of critical business functions, processes and applications.
Topics include:

Best practices to design and build an effective service model

Techniques to deconstruct a service into its component parts

How to build meaningful "glass tables" in Splunk ITSI for real-time insights into service health and key performance indicators