By Marc Chéné March 23, 2016
This week Splunk is thrilled to be speaking and exhibiting at GCPNEXT16 to announce the availability of a Splunk Add-On for Google Cloud Platform. This free add-on available on Splunkbase, provides IT Ops Teams with secure access to GCP Pub/Sub events that you can collect, search, analyze and monitor in Splunk to maintain the security and reliability of mission critical services. This includes any logs from GCP Services such as App Engine, Compute Engine, Container Engine, BigQuery, etc. that have been exported to Pub/Sub through Stackdriver Logging. Splunk's Add-On also includes secure access to GCP's Stackdriver Monitoring API which allow you to collect time series performance metrics from App Engine, Compute Engine, Cloud SQL, etc. in Splunk.
Using the prebuilt panels, IT Ops team members can build dashboards / reports and allow you to quickly drill into GCP events: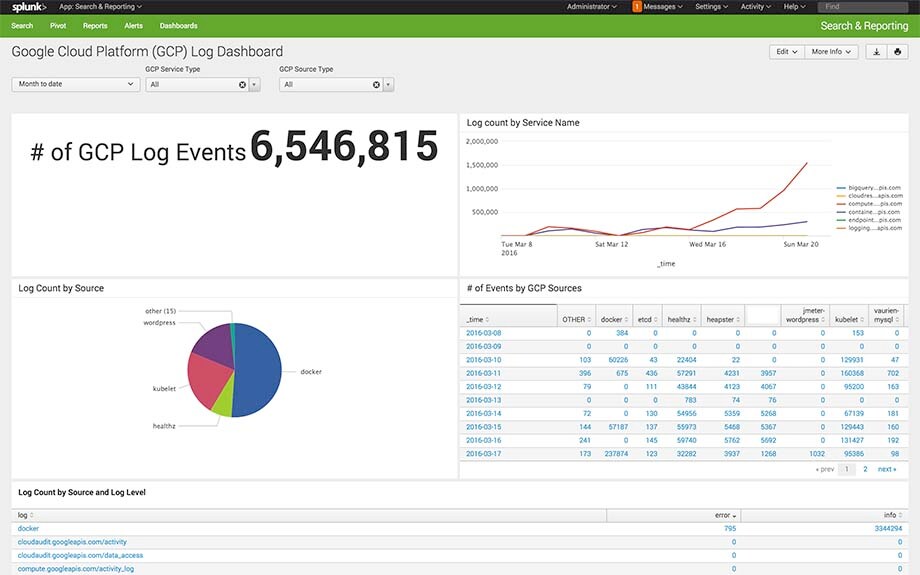 Who CHANGED the firewall rule? Why NOW? You're a click away to find out what changed and who changed it, when the change was made and what project may be impacted!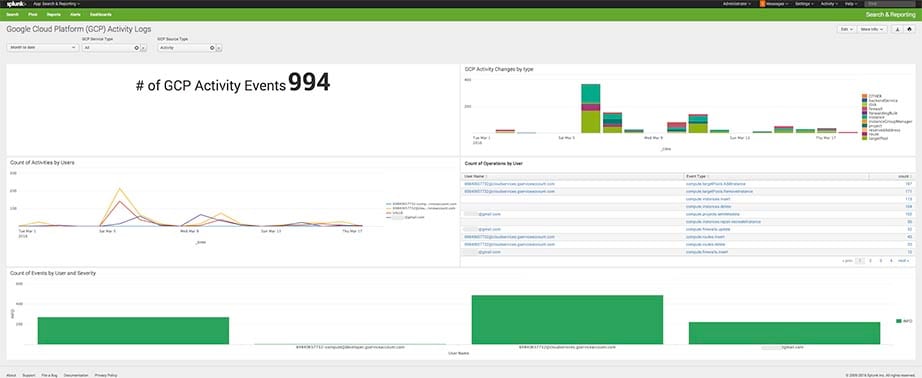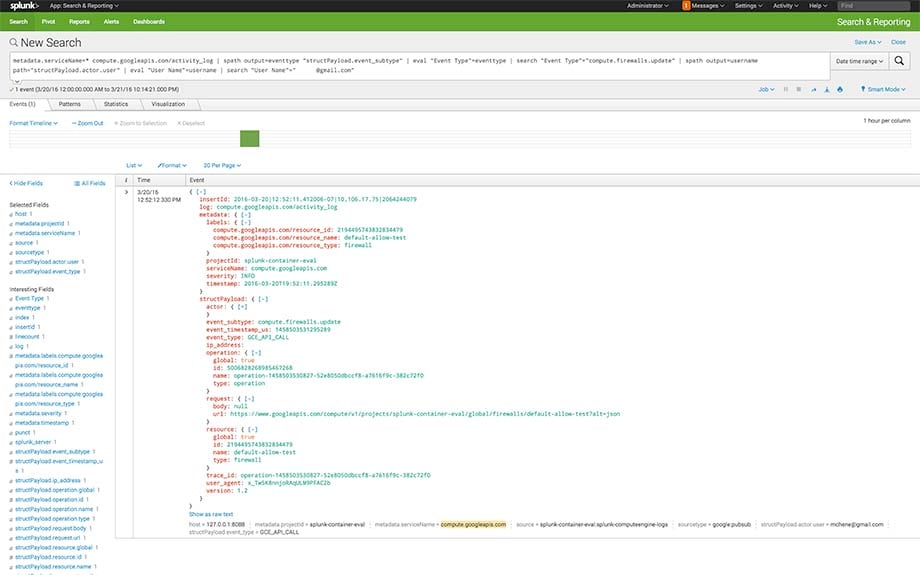 Here's our sample prebuilt panel used to monitor CPU Utilization from the Cloud Monitor API metric subscription:

Will you be at GCPNEXT16? If yes, I'd like to invite you to attend my talk on Wednesday, March 23rd from 5:30pm – 6:15pm as part of the Infrastructure & Operations track, Enterprise Ops: Managing your business on GCP and beyond (https://cloudplatformonline.com/NEXT2016-schedule.html). To learn more, ask questions, and demo Splunk's Add-On for GCP, please schedule some time to stop by the Splunk booth. We are #39! We look forward to meeting you!