USE CASE
Incident Response
Use contextual alerts, machine learning and streamlined collaboration to solve problems fast and efficiently — all while capturing essential remediation data.
Better context, machine learning and streamlined collaboration

Faster Downtime Response

Deliver alerts to the right people so they can remediate problems quickly. Fewer escalations, more insight

Automate On-Call Tasks

Automate on-call scheduling, notifications, synchronizing between your service desk and on-call software and post-incident review preparation
Thousands of customers rely on us to service their customers, so we need to know what's going on in our infrastructure 24/7. VictorOps has the most sustainable on-call schedule I've ever experienced.
Previous
Next

Product Capabilities
Make On-Call Suck Less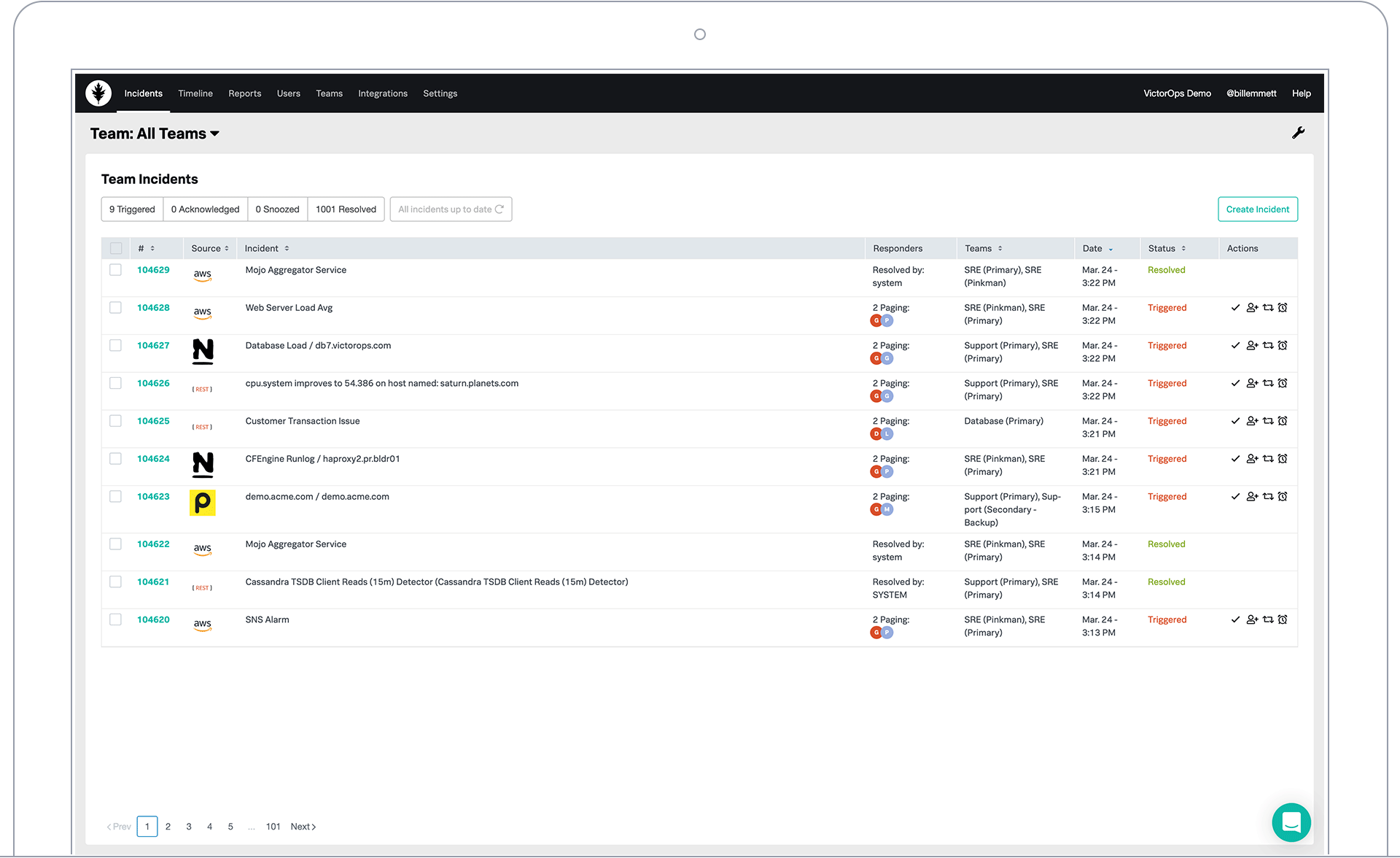 Automated Incident Routing
Combine on-call scheduling, intelligent escalation policies and machine learning to get alerts to the right teams and people.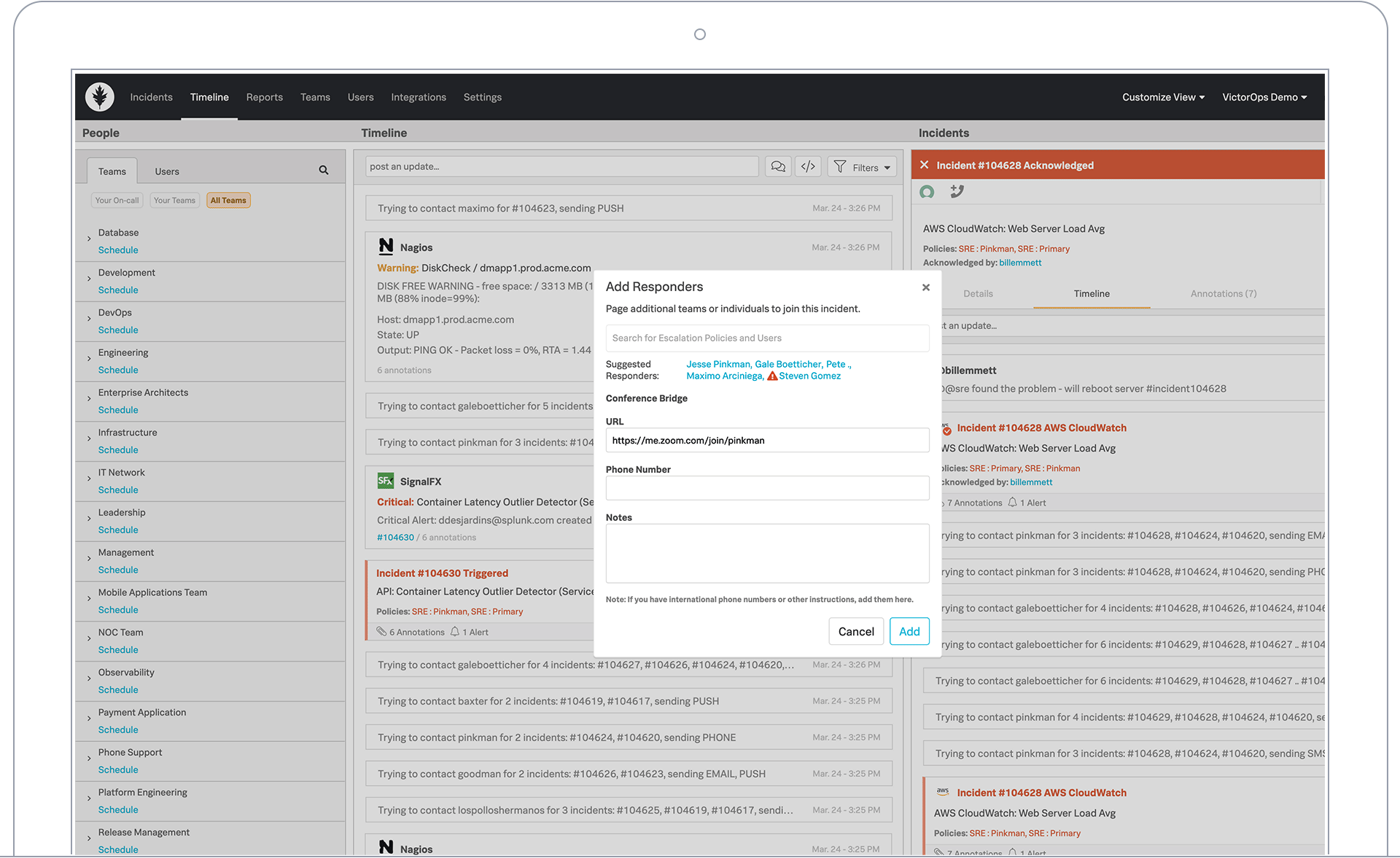 Seamless Collaboration
Collaborate the way your teams want to work. Add responders, open control calls and have better war rooms. Additionally, integrate with tools like Slack and ServiceNow for a seamless experience.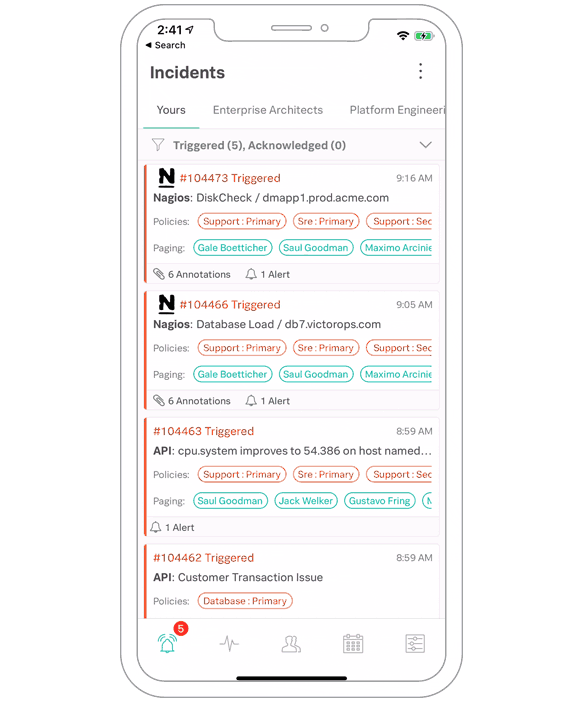 Better On-Call Experience
Being on-call sucks less with Splunk On-Call. The mobile client offers a way to be notified of incidents, get context for the incident and decide what to do. Flexible schedules allow teams to define on-call rotations that work for them, and intelligent incident routing notifies the right people while leaving others alone.

What can you do with Splunk?