The Seven Essentials of an Analytics-Driven SIEM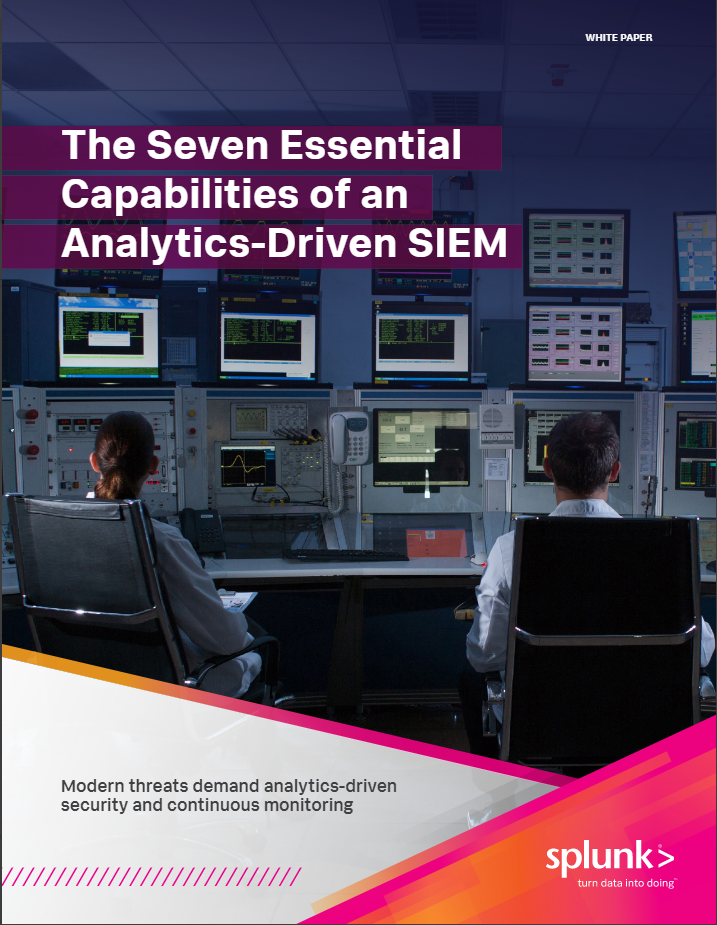 SIEM (security information and event management) software offers a lot of promise, but legacy SIEMs simply can't keep up with the rate and sophistication of today's cyberattacks. Organizations today require access to analytics-driven SIEMs that combine a big data platform that is optimized for machine data with advanced analytics, threat detection, monitoring tools, incident response tools and multiple forms of threat intelligence.
Download your complimentary copy of The Seven Essential Capabilities of an Analytics-Driven SIEM and learn how to dramatically improve your security posture, advanced threat detection and incident response.