Analyst Report
SANS 2023 SOC Survey
Ready to learn more about industry trends across security operations? The SANS 2023 SOC Survey looks at the latest capabilities, architecture and technology of the modern security operations center (SOC), including how your security team stacks up against the competition.
Download a free copy of Splunk-sponsored research by SANS Institute to discover: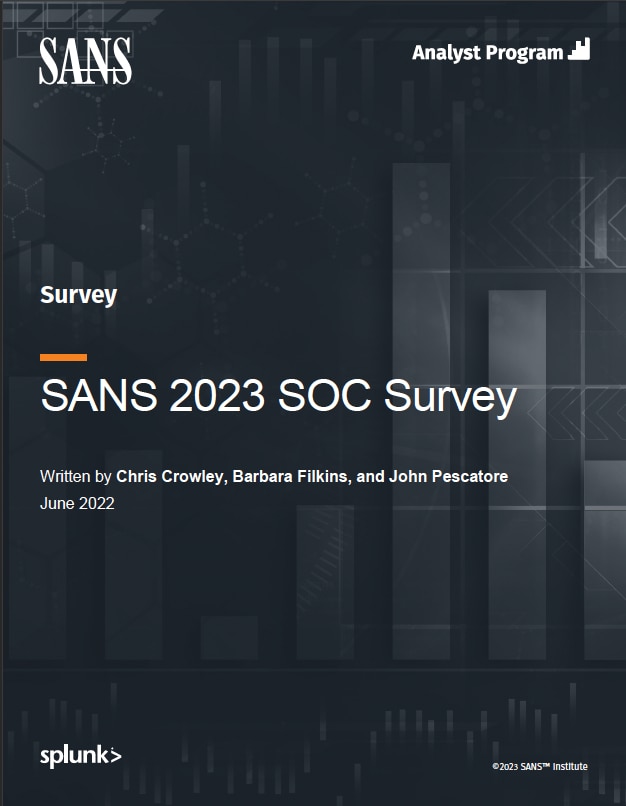 Common SOC challenges: Ranging from lack of context to lack of automation to lack of enterprise visibility.

SOC Architecture: Cloud-based services are projected to be the architecture of the future, although the transition is currently modest. Running the SOC 24/7 is a common architectural decision, often leading to outsourcing for non-stop operations.

Staffing: 73% of respondents allow their SOC staff to work remotely. Finding qualified personnel to run a SOC remains a consistent challenge. The most common SOC size is between 11 and 25 staff members.

Metrics: In 84% of SOCs, mean time to detect and incident ratio are collected and exposed.