Leveraging Splunk to Support the NIST Cybersecurity Framework (CSF)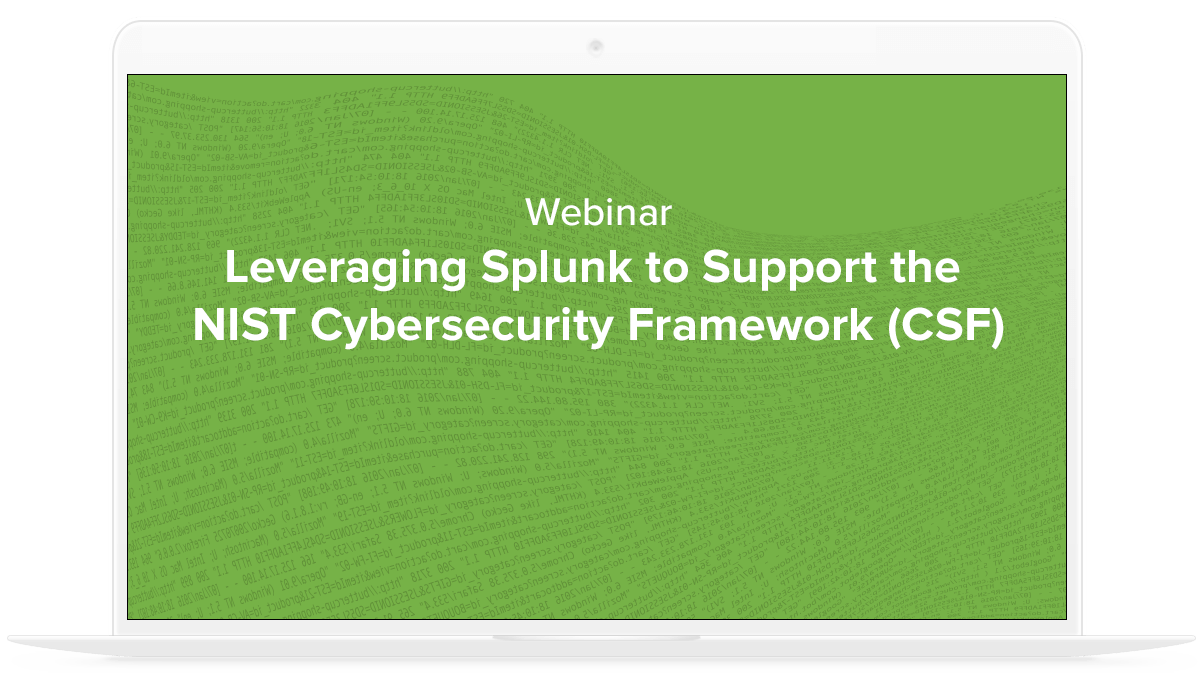 Cybersecurity incidents around the world have put nation-states on alert. In the U.S., Trump's executive order has directed federal agencies to follow risk assessment standards established by the National Institute of Standards and Technology (NIST), with NIST Cybersecurity Framework (CSF) at their core. Now, public entities have the enormous task of ensuring that they are staying up to date and meeting these security industry standards.
Watch this webinar to hear representatives from Splunk, NIST and Qmulos discuss the future of cybersecurity in light of these new compliance mandates and how the Splunk platform and Qmulos can be leveraged to support the Cybersecurity Framework.
In this session, Splunk Director of Solutions Strategy Ashok Sankar will discuss:
An overview of the Security Executive Order, the CSF requirements and its timeline
The challenges of meeting the newly enforced mandates
How to use the Splunk platform and Qmulos to meet compliance mandates, save time, reduce costs and overcome resource constraints