Analyst Report
Constellation Research Report: A CIO's Guide to Observability
The time has come for IT leaders to reimagine their IT and make it more efficient. However, comprehensive observability, across the full stack, has been more of a myth than a possibility — until now. With recent advancements in artificial intelligence (AI) and machine learning (ML) along with cloud-native monitoring, logging and tracing solutions, digital maturity has become more of a reality. This report gives leaders an idea of what to look for in an observability solution for properly retooling to mature their digital operations.
This report from Constellation Research will show you: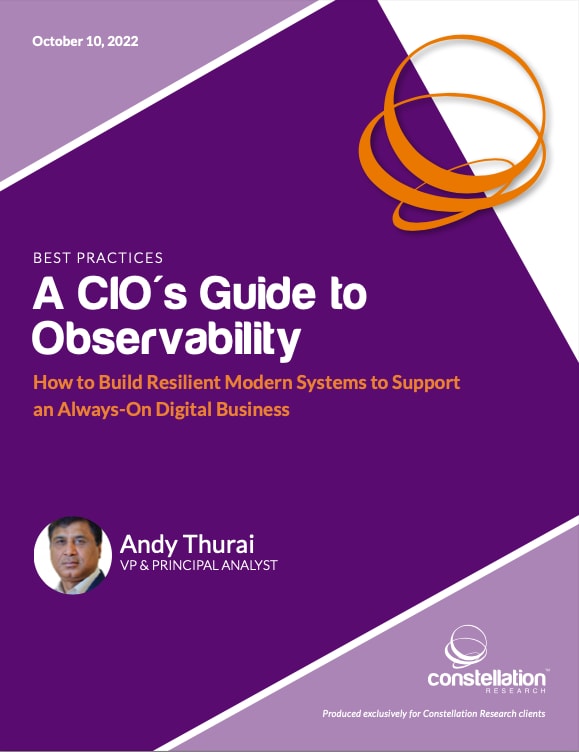 What challenges CIOs currently face in trying to achieve digital maturity with distributed IT.
Why observability matters.
Best practices to consider for practical observability.
And more.