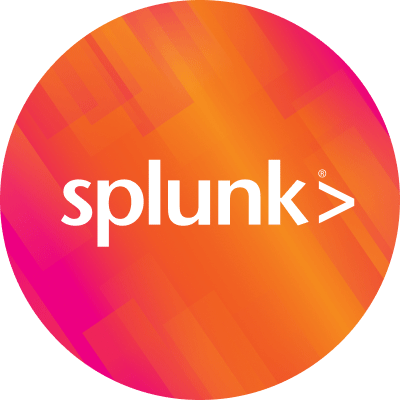 By Splunk October 26, 2020
In the latest edition of our Splunker Stories series, we sat down with Splunk's Content Marketing Manager, Stefanie Hoffman. She shares with us her experience starting Splunk's Neurodiversity Employee Resource Group, what she likes most about working for Splunk and why the Splunk value 'passionate' sticks out to her. Keep reading to learn more!

---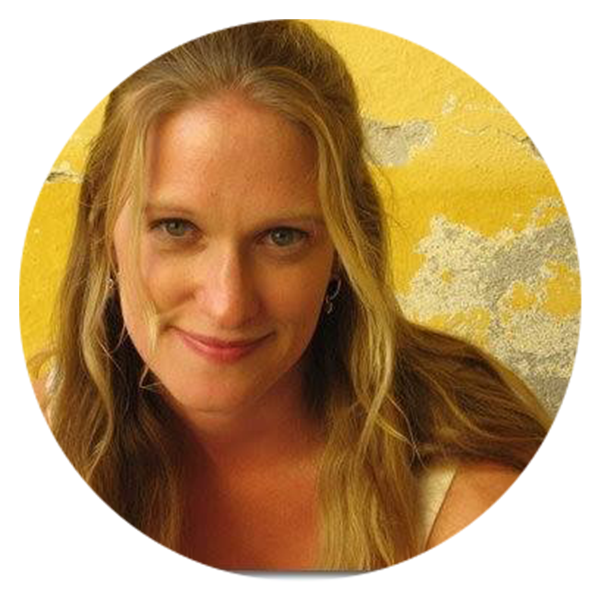 What did you do prior to joining Splunk and how did you end up at Splunk?
Prior to joining Splunk, I worked as a cybersecurity journalist for years. This allowed me to focus on covering the latest threats and data breaches, while traveling around the world interviewing executives and researchers at some top security companies. When I was writing about technology, I made it a point to bring a personal or human element to very abstract concepts and trends.
As much as I loved reporting; the media industry had gone through a huge metamorphosis and simply wasn't a stable industry to stay in. I did public relations for a stint, and then started doing content marketing at a startup before coming to Splunk.
In Splunk's early days, as a reporter I had covered some of Splunk's news and I knew this company was not only growing by leaps and bounds but was also a dominant player in SIEM, data and (most recently) Cloud. I saw Splunk was looking to build out their content team of writers who could really tell their story, so I applied, and was hired one as a Content Marketing Manager. The rest is history!
Tell us about your story. What experiences made you who you are today?
I'm a huge mental health advocate and activist.
Ten years ago, my daughter struggled with a mental health condition as a pre-teen. Back then, mental health was still something you didn't talk about or even acknowledge in the workplace, and it was still very stigmatized in general.
Working as a reporter and also a single mom, I was simultaneously trying to keep my job and maintain professionalism while also trying to take care of my daughter by bringing her to therapy appointments or visiting her school when she got into trouble.
I felt like I was failing as both a worker and a parent. She ultimately ended up going to a long-term residential mental health boarding school for girls in northern Arizona and I was relieved she was finally getting the help she needed. I also realized as challenging as our situation was, we were in the small minority of families who were able to access and receive mental healthcare.
Knowing there were so many other children in need, struggling with mental health conditions, who would never have this opportunity broke my heart. I became an activist, speaking publicly about the importance of mental health at schools, universities and businesses, becoming a board member at a mental health non-profit, and teaching a class to parents of children with mental health conditions. I hope to reach more people and help reduce stigma every time I share my story.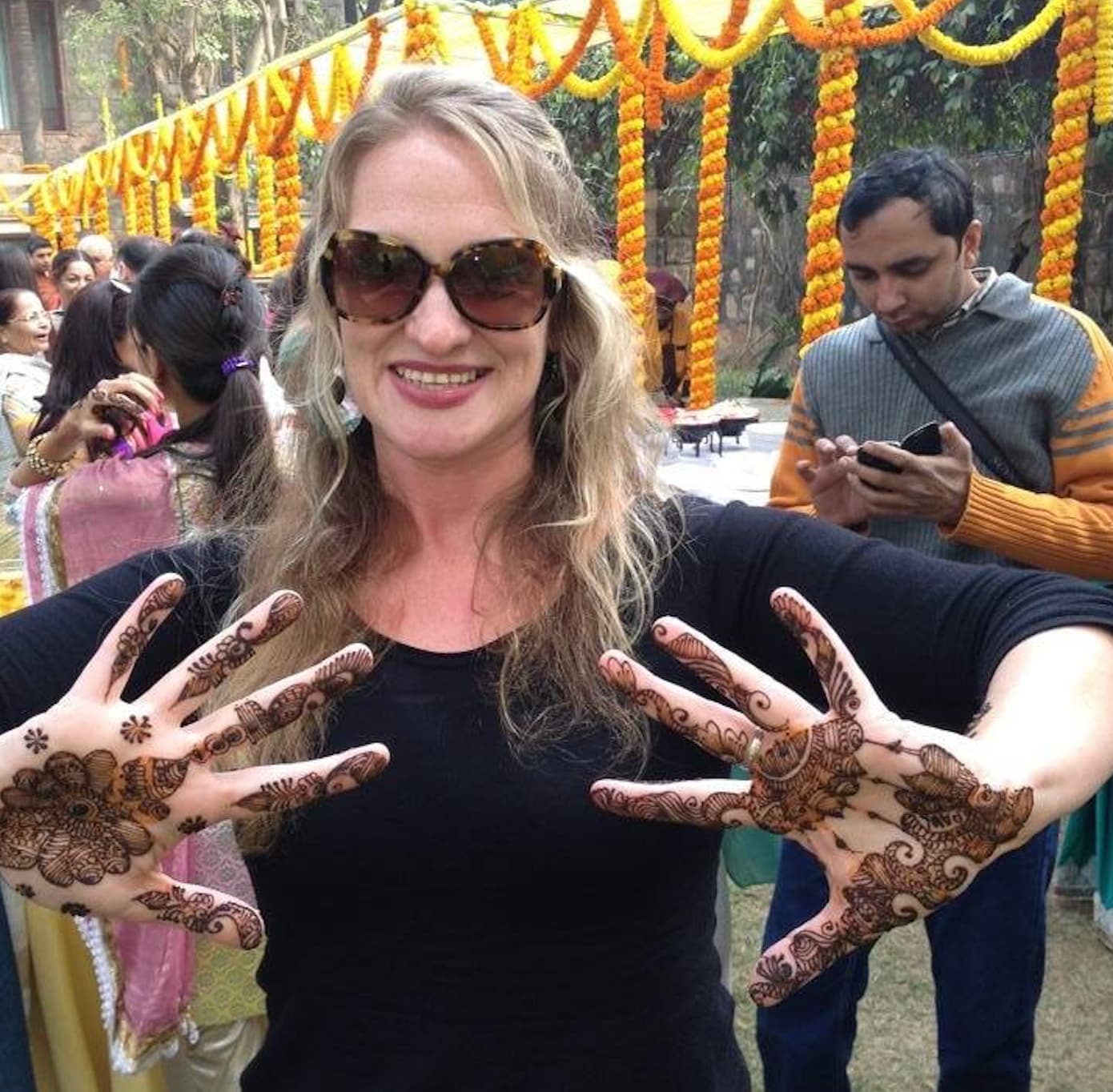 How have your unique experiences and insights make you successful in your career, and at Splunk?
Coming into Splunk as a mental health activist, I wanted to help start momentum around mental health initiatives. At the time I didn't know what this would look like, but I realized every time I talked about my own story, my peers would chime in with their mental health experiences, or tell me they wanted to get involved in a Splunk initiative.
Then one day, Patricia (Nevers) Toothman (Splunk's Social Impact Program Manager for Splunk For Good) said: "you should start an ERG!"
At the time, I didn't know what an ERG was, (Employee Resource Group) but the more I looked into it, the more I realized there was an opportunity to add mental health to our ERG ecosystem as we know mental health impacts across all demographics. I mobilized a little leadership team and we started planning a launch. We had a launch party in January and hosted Zak Williams, (son of the late Robin Williams) to speak at our event. Hundreds of people attended, both in person as well as virtually globally.
Since then, we have launched a weekly mindfulness program, have conducted mental health presentations, are working with HR and recruiting on various mental health initiatives, and have been recognized by Splunk's executive leadership. Our Neurodiversity Employee Resource Group also has close to 450 members and is growing! I'm super proud of our accomplishments, and am looking forward to so many good things ahead!
What do you enjoy about working at Splunk?
So many things! I love my team and my managers. We have such a fun, close-knit team and we all get along. Plus my managers are encouraging, compassionate and truly supportive of everything I am doing on the ERG front, as well as my regular content work.
I really enjoy the work I do. At the end of the day, I'm a storyteller and I get to find fun, creative and engaging ways to tell the Splunk story and how we fit into a larger narrative. The possibilities are endless, and I get to work with incredibly smart and innovative individuals from different teams in the process.
I love the Splunk culture and values. This is truly a unique place. I love that this company is innovative and forward thinking, yet also makes employee health, well-being and happiness a top priority.
I appreciate how open and transparent our leadership is. I feel that there are few companies which would have truly embraced a Neurodiversity ERG the way Splunk has.
I'm proud in addition to industry leading logging, industry leading infra, and our visionary solutions for APM; Splunk is leading efforts in Diversity, Equity and Inclusion as well as awareness and support of mental health in our industry.
Which Splunk Values (Innovative, Fun, Disruptive, Open, Passionate) resonates most with you?
Passionate most resonates with me! I am very committed to both my job and of course the Neurodiversity ERG. In fact, I often call the ERG my second full-time job! There's rarely a weekend or evening where I'm not working on some initiative or presentation for the ERG, or thinking of new ways we can make a difference at Splunk. I will also make time to have a conversation with anyone about mental health. It's a labor of love for sure!
Openness is also a value which holds a lot of significance for me. I'm always willing to share my story if I think it will help others. It's incredible when I start talking about my mental health journey, I can see in some ways it gives others the feeling of "permission" to open up and share their experiences as well.
For too long has mental health been a topic ostensibly so dark and taboo that the simple act of sharing our stories becomes a vehicle for connection and bonds us together.
By opening up to each other, we learn how much we actually have in common. It's a really beautiful thing to see.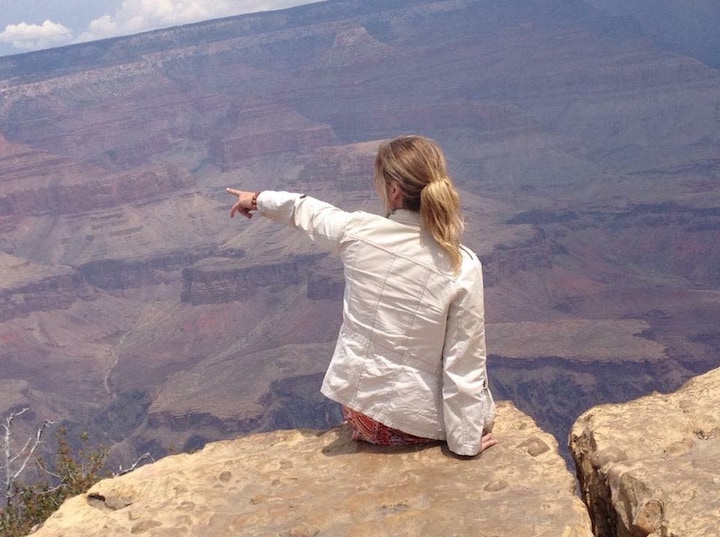 What can we find you doing outside of work? Hobbies or interests?
Pre-Covid, when I wasn't working or advocating for mental health, you could typically find me on the salsa dance floor. I was a performance salsa and bachata dancer for a long time. The music is so fun, and the dance community is very warm and inclusive. I also love it because it requires you to be present. If you start thinking of something else while you're dancing, your feet are going to get stepped on!
Also, before Covid, I was an international traveler. I've been to 36 countries. I love immersing myself in new cultures and languages. I like getting lost in new cities. This is a huge world and there's so much to explore. That said, sometimes my penchant for adventure gets me into trouble. They say, "bad decisions make good stories" and I have a lot of good stories!

These days for fun, I'm spending more time outdoors. I try to pick new hiking places every other weekend or so. I also just got a kayak, so I'm having fun kayaking on different Bay Area lakes. There's no shortage of ways to have fun, even during lockdown. You just have to look a little harder for them.

And finally, I'm writing a book that looks at the mental health system through the lens of my and my daughter's experiences. I hope to have a full draft of the book by the end of the year. It's been in the works for a while, and it's a story that I look forward to sharing with the world someday.

Anything else that you'd like to share that you haven't already?
I feel very lucky to be here at Splunk, working with the team I have and being surrounded by really amazing people.
This year has thrown us a lot of curveballs, but Splunkers are incredibly strong and resilient, and I know we'll get through. Like everyone else, I'm looking forward to being on the other side of this and being able to see my friends and colleagues at the office again. To participate in company-wide events, or even just to chat with my colleagues in the kitchen over coffee. I hope I never take those moments for granted again.
In the meantime, I'm excited about all the things we're doing from a Neurodiversity perspective and how we're helping to move the needle in the industry little by little.
There are still so many good times ahead.

If you would like to learn more about life at Splunk, or about our open career opportunities, please visit the Splunk Careers page. If you would like to learn more about opportunities with our documentation team, please check out current Splunk Documentation Jobs.
----------------------------------------------------
Thanks!
Karen Miller