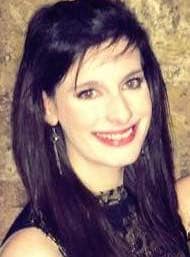 By Helen O'Keeffe April 23, 2020
Inspiring, empowering and thought-provoking - these were just some of the words that EMEA Splunkers used to describe our Women's History Month celebrations in March.

It was the first time ever we'd held an event of this scale in EMEA for International Women's Day. A dedicated team of amazing ambassadors from offices across the region had tirelessly volunteered their time in the weeks leading up to the day to help make this event inclusive for all EMEA employees. Those of us on the Womxn + organising committee were filled with excitement, anticipation (and an ever-so-slight fear that we wouldn't have a full house!).
Thankfully our fears were unfounded, as Diversity & Inclusion is a topic that so many of our Splunkers are fiercely passionate about. Men and women from across our EMEA offices - London, Reading, Paris, Amsterdam, Johannesburg, Munich and Stockholm - came together to celebrate the rich diversity of our people, and the positive message, "Each for Equal", that set the tone for International Women's Day.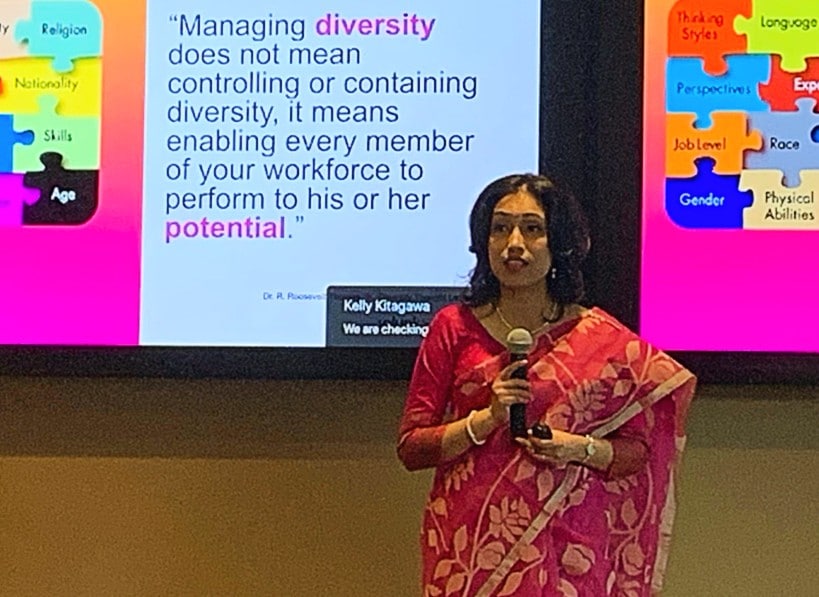 Advocacy from leadership is a crucial step in driving real change within an organisation, and our EMEA VP, Frederik Maris certainly showed this in his opening notes. Frederik spoke of his ongoing commitment to broadening the diversity of the EMEA workforce as well as the benefits of diverse thinking in teams. His message was powerfully echoed by Kay Mukherjee, AVP of Customer Success, who spoke passionately about the day's aim - to empower, not only women, but to drive diversity and inclusion across every level. Kay, dressed in a stunning sari to represent her Indian heritage, touched on her own story as a woman in leadership and the importance of inclusion across race, nationalities, religion, languages, cultures, thinking styles and perspectives.
"Leadership is when you focus on creating outcomes, not just a role for yourself"
We kicked off the celebrations with an insightful panel discussion moderated by Helen Sutton and featuring three trailblazing women in business. Hanna Naima-McCloskey, Deepa Mardolkar, and Tatiana Poliakova covered a range of topics - from challenging the audience's (and each other's!) perspectives around inclusion, to career advice on succeeding in business, and embracing vulnerability. A point that really resonated, "Leadership is when you focus on creating outcomes, not just a role for yourself".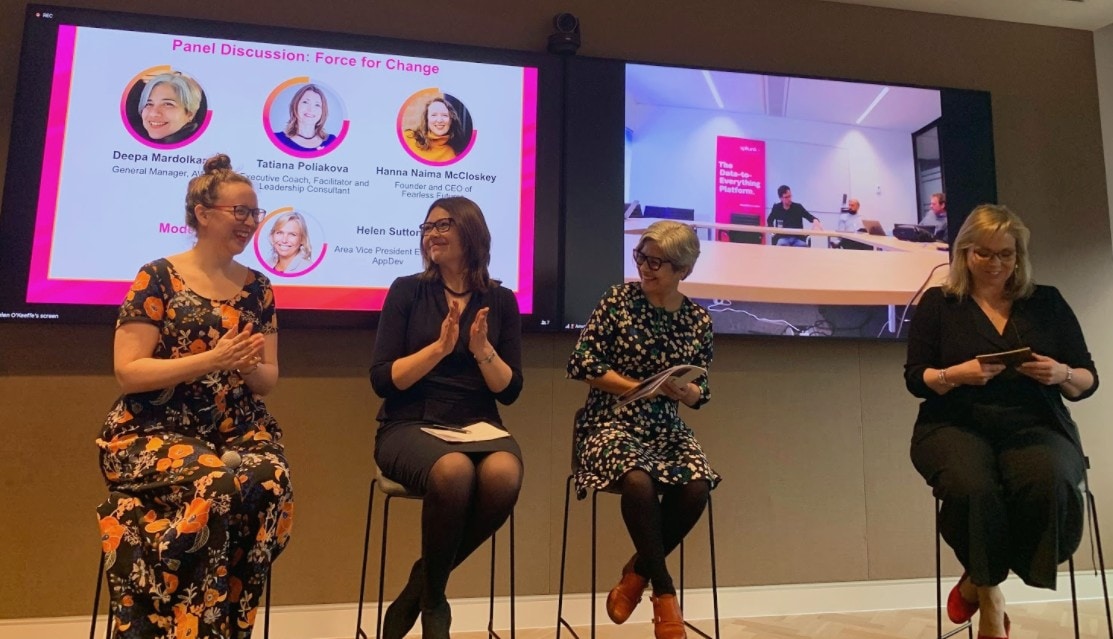 Splunk's own Marva Bailer followed this up with an energetic and impactful session on "Finding your voice". Marva, herself an award-winning woman in IT, drew on her experience as a leader within Splunk and gave some practical advice on how to stand out and make an impression. Tips on where to sit in a boardroom for maximum exposure, poses to appear more powerful and building your own brand were just some of the areas she covered. In typical Marva style, her interactive session had everyone on their feet, clapping and cheering!
In the afternoon, we partook in a personal development workshop on sharpening our skills with leadership coach Rohini Rathour, where she helped us on a journey of self-discovery and finding our own potential. Highlight:
"It is not our limitations that stop us from fulfilling our potential. It's never knowing what's truly possible for us."
"Standing in Awe"
The most moving sessions of the day were undoubtedly the Ted talks that we saved until the very end. Two Splunkers, Samar El-Mahgiubi and Kay Mukherjee shared their personal stories of overcoming hardships. Samar's story of surviving tragedy in war-torn Libya, and Kay's experience as an immigrant from India to the UK, and the labels that define her, left us in awe of these everyday heroes in our midst. It was a powerful reminder to each and every one of us to be thankful for all of the positives in our lives.
TEDx speaker Poppy Wells delivered a very inspiring talk on the pressures of perfect parenting, which highlighted the often unrealistic expectations that society places on, not just mothers, but on women. Her call to action on the importance of supporting women and challenging society's perceptions of young mothers perfectly summed up the theme of the day - Each for Equal.
When UKI Country Manager Rob Sywmer took the stage to reflect on and close the day's proceedings, the collective energy and positivity in the room was palpable. It was so heartening to see how Splunkers leaned into the spirit International Women's Day - many we spoke with felt that the day had challenged their views around diversity and inclusion, and encouraged them to look inwards at their own biases.
The feedback was overwhelming:
"It feels good to be in a workplace that values Diversity & Inclusion, and part of an event attended and supported by the million data points which make up Splunk (us!) - a chance to see the true diversity of the organisation."
"We were all standing in awe. It is fantastic to see that there are colleagues out there who are generous and brave enough to share their personal journeys and show vulnerability. This helps to put things into perspective and also assures that Splunk provides a safe environment to all of us. "
"I would like to thank everyone who made this event happen and really invested an extensive amount of time and other resources for the benefit of everyone!"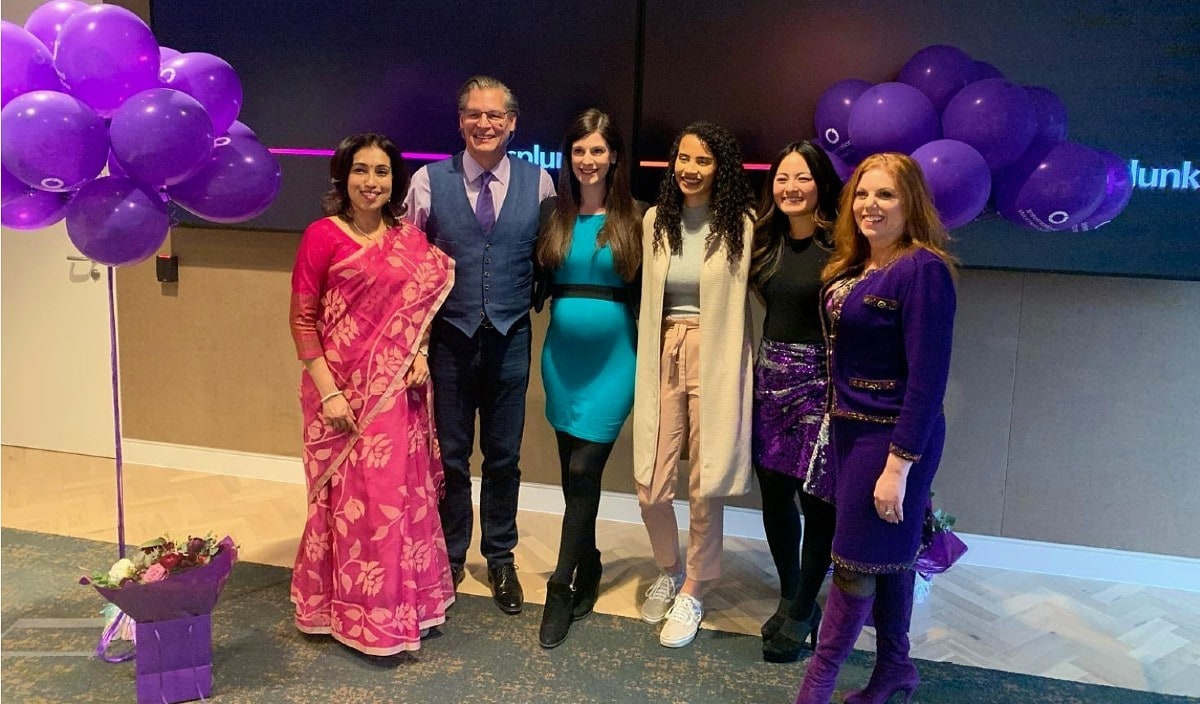 Indeed, thank you to our amazing Splunkers who made this event such a success, in particular the dream team - our Womxn+ co-chair (and all-round kick-ass hero!) Kelly Kitagawa and the inspirational Kay Mukherjee, who I had the chance to work with on making this vision a reality.
At Splunk, we're committed to cultivating a culture of inclusion and making Splunk a place where all people can thrive. From its earliest beginnings, Splunk has stood for, and continues to stand for equal opportunity. We enthusiastically embrace different cultures and perspectives and have at our core values and beliefs, respect for all human beings. Diversity is at the very heart of who we are, as a global company comprised of committed and caring people from every corner of the world.
---
To learn more about Diversity and Inclusion at Splunk, please visit our website.
Thanks for reading!
Helen