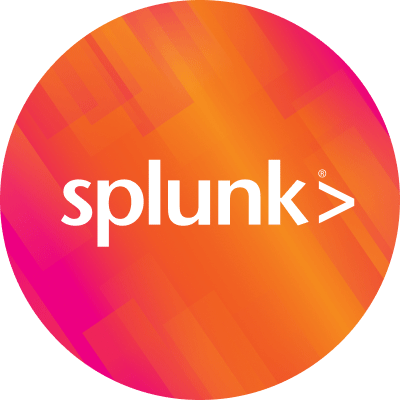 By Splunk July 01, 2019

We're excited that—for the second year in a row—we've been recognized by Gartner as the #2 market leader in their report, Market Share Analysis: ITOM, Performance Analysis Software, Worldwide, 2018. In this report, Gartner recognized our 23% growth YoY, and in this report, Gartner notes that Splunk "will likely lead this market [the performance analysis category] in 2019."

As the broader market and our growing customer base continues to attest, the need for digital transformation and more modern solutions, capable of doing more with less, remains critically important. Splunk continues to help customers around the world with a wide range of IT operations management and performance analysis use cases, in addition to Application Analytics, Security, Business Analytics, IoT, and more. Our proprietary approach to embedding artificial intelligence and machine learning in nearly every corporate function remains a powerful determinant in who our customers choose to partner with for their success. In the area of IT operations, customers employ AI and ML to predict health scores, forecast, understand patterns over time, identify anomalies and outliers, correlate events and alerts, and engage every team in the monitoring, collaboration, remediation, and learning for business value.
In this year's report, one of Gartner's key findings was that: "Midsize firms are driving out bigger players through enhanced and more modern offerings that replace legacy installed solutions." Gartner further adds, "a decline of 40% of incumbeent providers was also eevident." As one of the named disrupted contributing to this shift, and as I consider how the pace of our growth far exceeds the averages, I believe our success is a reflection of our strong product strategy. We continue to deliver and innovate in ways that help our customers in IT operations do more with less, and it's one big reason why we continue to replace legacy solutions.
TransUnion Uses Splunk for IT Operations Management
Find out how TransUnion uses Splunk for IT operations management to deliver superior customer experiences by predicting and preventing problems and investigating and resolving issues faster than before.
Thousands of customers trust our integrated, analytics-driven IT operations management portfolio to turn their data into actionable outcomes throughout the enterprise. Our portfolio includes Splunk® Enterprise, Splunk Cloud, Splunk IT Service Intelligence, Splunk App for Infrastructure, and more than 1000+ Splunk and partner apps!
Get Your Copy of Gartner's Market Share Analysis: ITOM, Performance Analysis Software, Worldwide, 2018
Register to download a complimentary copy of Gartner's Market Share Analysis: ITOM, Performance Analysis Software, Worldwide, 2018 today!
We encourage leaders in IT operations and CIOs to use this research to recognize Splunk's ranking and make the best-informed buying decision possible.
Do you want to understand how these scores can help solve your operation management use cases faster? Or are you in a hurry to get started? Contact our IT Operations Specialists with any questions about how Splunk can help you.
Thanks,
Rick Fitz
SVP, IT Markets
Splunk
---
Gartner "Gartner Market Share Analysis: ITOM Performance Analysis Software, Worldwide, 2017" by Federico De Silva and Laurie F. Wurster, July 9, 2018.
GARTNER is a registered trademark and service mark of Gartner, Inc. and/or its affiliates in the U.S. and internationally, and is used herein with permission. All rights reserved.
----------------------------------------------------
Thanks!
Rick Fitz