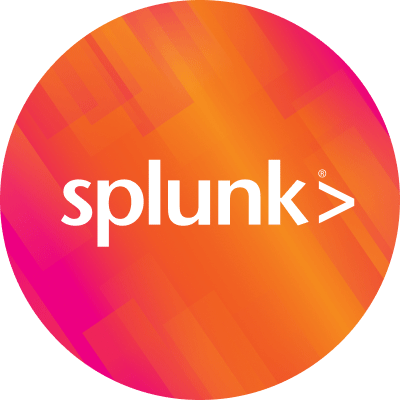 By Splunk October 06, 2020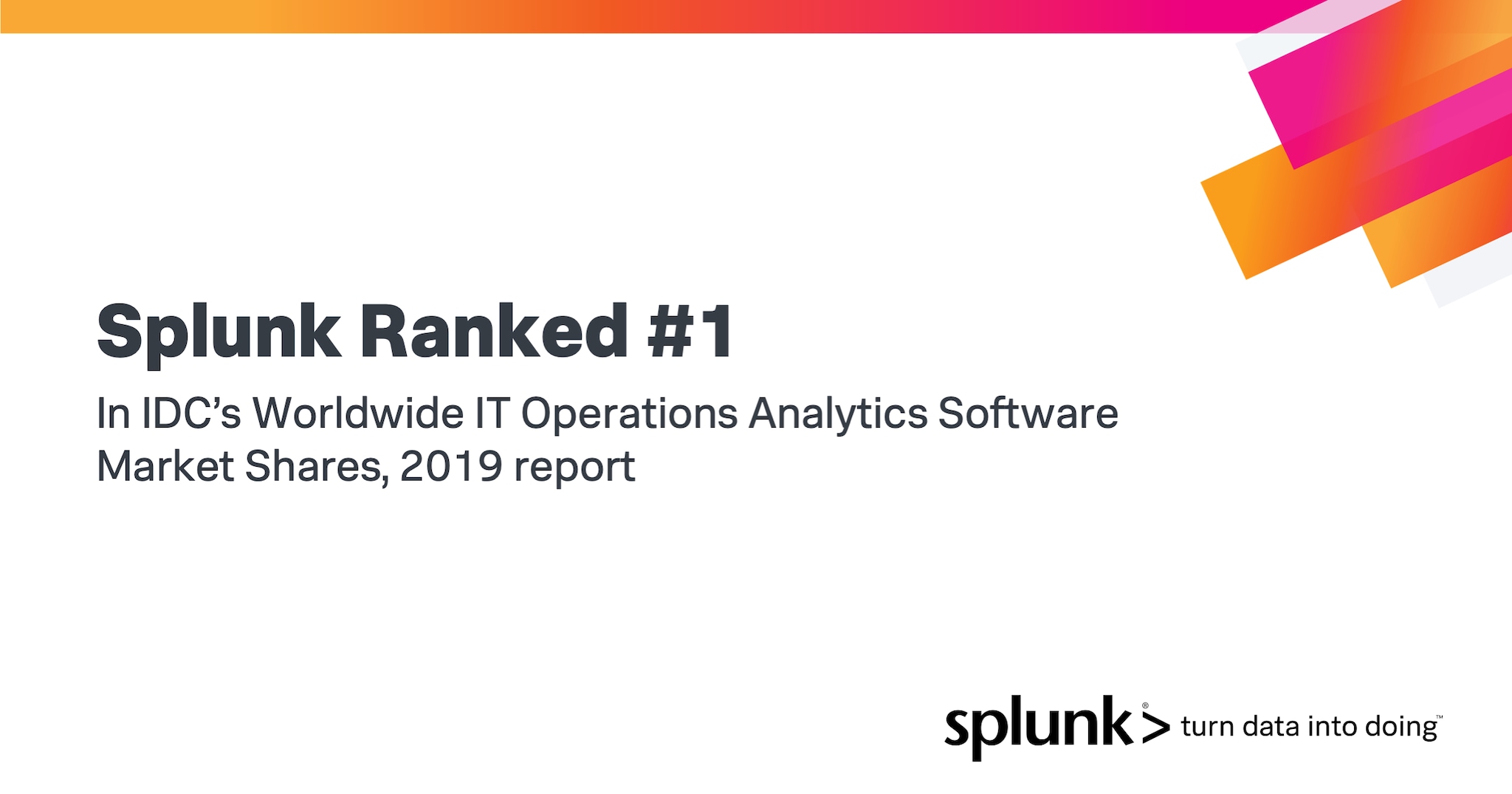 We just got some great news. IDC has ranked Splunk #1 for both market share and market revenue in their IDC Worldwide IT Operations Analytics Software Market Shares, 2019 report. This is the sixth year in a row IDC has ranked Splunk as #1 in IT Operations Analytics (ITOA). While we're proud of this recognition, let me say right away that our success is due to the continued success of our customers, and we're very grateful for the opportunity to be a part of it.
The ITOA segment is growing every year as more and more organizations see the bottom-line value of embracing modern IT solutions. IDC estimates the worldwide ITOA software market totaled $3.6 billion USD in 2019. The report notes that Splunk captured 41.8% of that revenue and grew more than 30% year-over-year.
IDC's description of ITOA aligns directly to Splunk's powerful data- and analytics-driven capabilities:
"IT operations analytics software is focused on log analytics and search, predictive analytics, anomaly detection and business impact analysis based on end-user, infrastructure and application performance data paired with machine-generated logs to enable comprehensive root cause analysis and proactive capacity optimization."
In selecting Splunk as a market share leader for the sixth year in a row, IDC cited the advances we've made not only in log management and analysis, but the growth of our data capabilities, enhancements to our dashboards and the increasing breadth of our value to business users, as well as IT teams.
In regards to Splunk, the IDC market share report noted:
"The number of data sources, data volumes and use cases continued to expand, driving increased customer adoption. Capabilities for big data capture, indexing, management and search across a wide variety of machine-generated data are increasingly being augmented by dashboards that combine data query, analysis and graphical displays into panel-based packages."
Pointing out the increased depth and breadth of Splunk's ITOA capabilities, IDC noted that "Splunk supports prepackaged content and visualization for a variety of use cases including IT operations, APM and IT service intelligence, making Splunk-based analytics available to an increasing variety of IT and business users. IDC expects to see further expansion in supported data sources and use cases in the future."
The report also mentions the growth of cloud-based ITOA solutions and how vital it is for vendors to be able to integrate critical data sources into cloud-based solutions. Once again, we're happy to see our vision aligns with theirs.
I'm especially pleased to see IDC's recognition of the value we place on data and expanding our capabilities in that dimension. Splunk helps IT organizations make better, faster decisions with real-time visibility across the enterprise — precisely because of our commitment to being the Data-to-Everything™ Platform. Splunk's data-driven AIOps capabilities use the power of machine learning to give teams 360° insights into the health and performance of critical business services across their hybrid environment, reducing alerts and noise in the process. By delivering business-critical insights and predictive analytics, Splunk lets teams stay ahead of service degradations, resource constraints and outages.
Thousands of customers use Splunk's analytics-driven IT operations management portfolio, which includes Splunk® Enterprise, Splunk Cloud, Splunk IT Service Intelligence, VictorOps, SignalFx and hundreds more Splunk and partner apps. Our growth and market leadership correlates directly to the value we bring to organizations in support of their digital transformation and IT modernization initiatives. We look forward to continuing our partnership with new and existing customers as they progress on their journeys to modern IT.
Get Your Copy of IDC's Worldwide IT Operations Analytics Software Market Shares, 2019 Report
If you'd like to read the report, download a complimentary copy of IDC's Worldwide IT Operations Analytics Software Market Shares, 2019 today. And if you're interested in learning how Splunk can help your organization with our leading ITOA solutions, please contact our team.
You can also learn more about Splunk's industry-leading IT solutions at .conf20. Register now for this year's virtual event. Once you've registered, be sure to sign up for our IT Operations Learning Path.
---
*IDC Worldwide IT Operations Analytics Software Market Shares, 2019: Market Growth Accelerates, Doc #US46806419, Tim Grieser, September 2020.
----------------------------------------------------
Thanks!
Bill Talbot