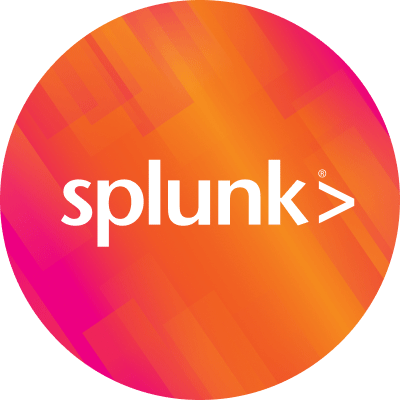 By Splunk December 17, 2010
In 2010, more than 68 customers shared their stories of success with more than 2600 Splunk initiates at 33 SplunkLive events in 13 countries. That's a lot of IT folks using Splunk in a myriad of ways. From network troubleshooting at Visa, to recovering stolen laptops at large universities, to diagnosing flash crashes at a large financial organizations to providing deep intelligence and operational visibility at a large media provider–our customers are finding ever increasing ways to use Splunk.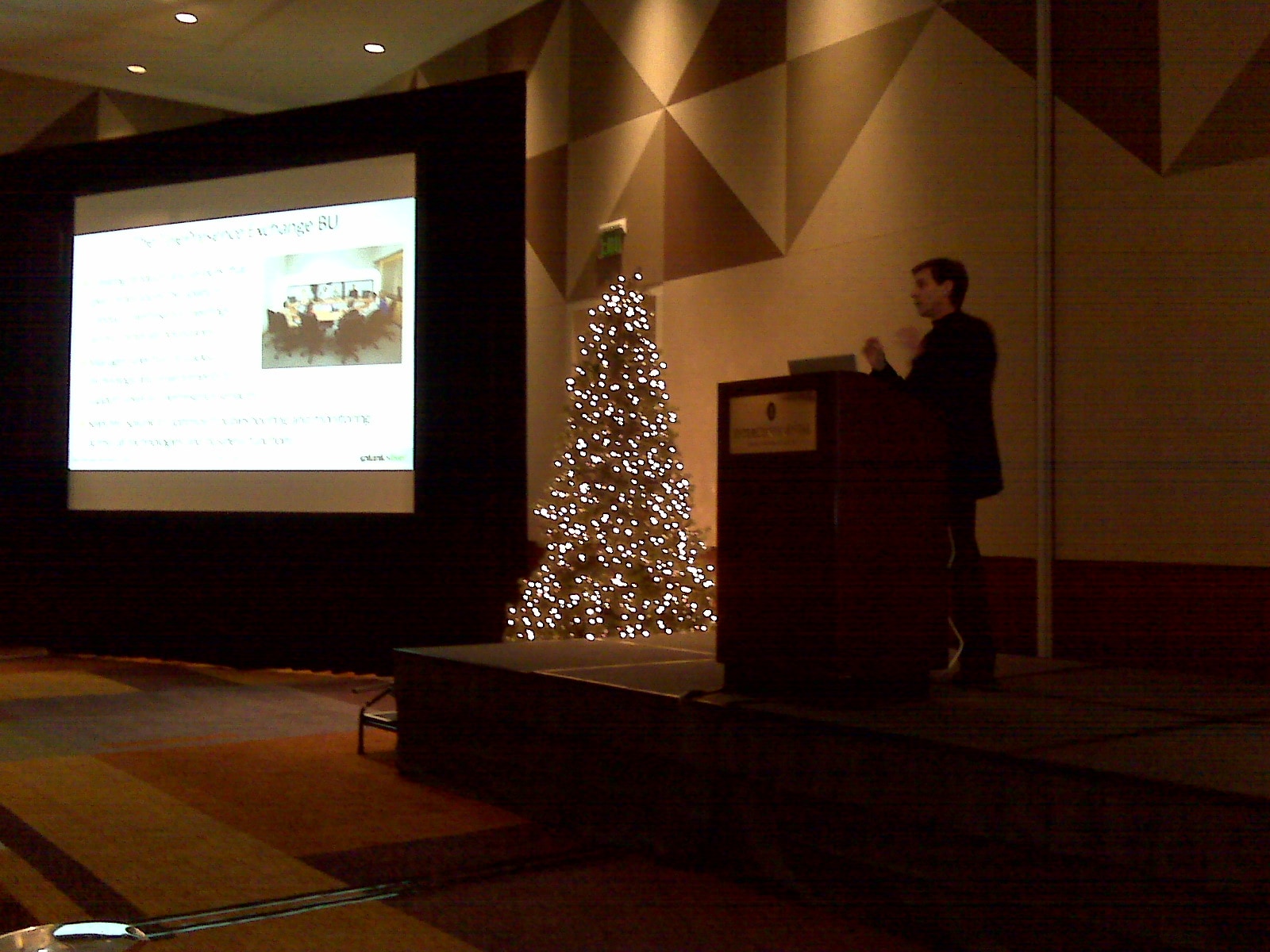 Our final SplunkLive event of the year, held last Wednesday in San Francisco, was no different.
We kicked off with Glen Hahn, Manager, Engineering for the Cisco TelePresence Business Unit. Glenn detailed how Splunk helped them bring their TelePresence service to fruition. They wanted to secure the "first mover" advantage in the videoconferencing space, but needed one view across all of their data for monitoring, troubleshooting and archiving–and they needed an easy way to pinpoint errors and address service gaps–without increasing staffing levels.
"Splunk enabled our new service as we can see VOIP logs, CDRs, IVR plus app data, network data, and more," Glenn said. "Splunk's ability to correlate all data across the platform helped us to get to market fast—without hiring additional resources, and helping us to secure a competitive advantage." With one, direct, secure view across all of their data developers have greater insight into application issues and can drive faster iterations and product enhancements.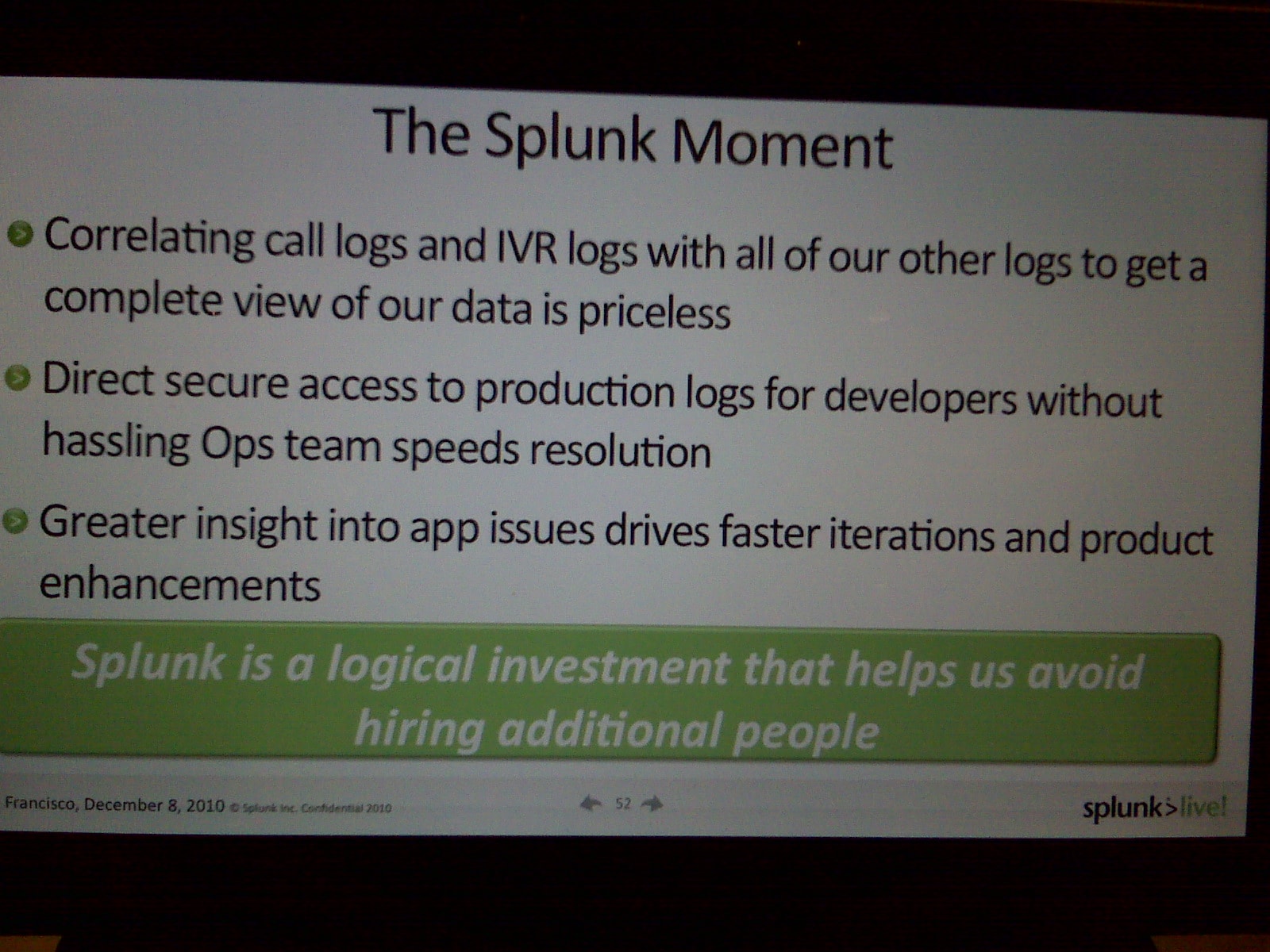 Perhaps one of the best (and funniest) comments Glenn made: "Splunk is so easy to use. IT cuts out all the complexity–so even the pointy haired manager (aka me) can build valuable dashboards and reports using it."
He's attributed improved app delivery, decreased time to remediate issues and improved customer service to Splunk. And for those of you just getting started with your Splunk implementation, he's got some advice:
Nominate a Splunk champion/ expert and a "kingpin" application they can create to show value

Use the tool for your teams—broaden applications to demonstrate value to various teams and groups

Make other's lives easier with alerting, dashboards and reports
Thanks, Glenn, for sharing your success and tips to help others get started!
Next up was Denise Glaser, Director of Engineering from Salesforce.com. Denise was gracious enough to take time away from Dreamforce (and the Heroku announcement!) to share her team's successes with the audience.
The Salesforce teams started using Splunk to track the deliverability of email campaigns and specific email messages. The Tier 3 team was bogged down with support calls and the development team was troubleshooting issues rather than developing new functionality. That's no way to grow the business! So they brought in Splunk, and they've decreased the time it takes to troubleshoot and triage issues by 96%.
Once they freed their developers to get back to building new features, they looked at ways to use Splunk as they launched new products.
"Splunk gives us the easy button—giving us service predictability when we launch a new pod or service. And speeds the time to troubleshoot when things do go wrong."
More than 50 Scrum teams look at data in Splunk to ensure their code is working. And Splunk is spreading more broadly to new categories of users at Salesforce–340+ users are conducting anywhere between 50-100K searches per month.
A few popular searches:
Charting queue times for a particular customer:
search index="ap0" organizationId="????" serverType="indexer" logRecordType="I" | timechart avg(avgQueueTime) ma (avgQueueTime) min(avgQueueTime) count
Tracking the number of users and distinct organizations using a particular feature:
search index="*" logRecordType="U" logName="????" | timechart distinct_count(userId) distinct_count(organizationId)
Tracking for large execution times across pages for a given customer:
search (index=ap0 OR index=ap0x) starttime="11/29/2010:01:30:00" endtime="11/29/2010:01:31:00" sourcetype="applog*" instance="ap0*" tag::serverType="*" <orgId> (logRecordTypeA="1" OR logRecordTypeU="1") apexExecutionTime>5000 |chart count max(apexExecutionTime) avg(apexExecutionTime) by logName | sort - count
Product Managers are mapping Splunk data with web analytics to get a full picture of user activities. "When we launched Chatter, we were able to quickly understand how users were interacting with certain functionality, and how we might modify it in the future," Denise said.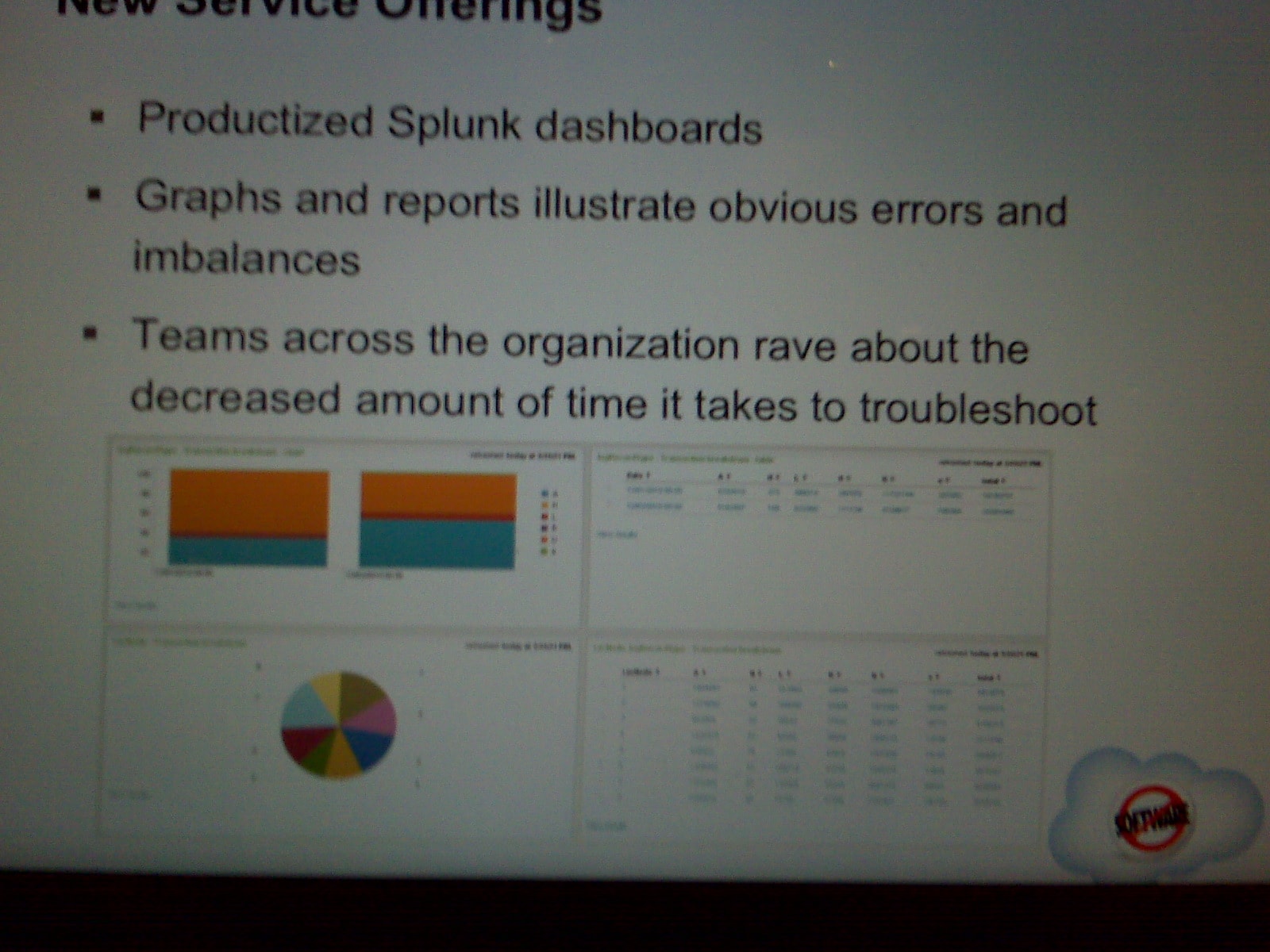 "We're a build it company, but based on feature set and time to market Splunk was the solution for us."
Thanks Denise! We can't wait to see what Salesforce has up their sleeves next!
We wrapped the day with presentations from our partner F5, and a re-cap of our partner offerings for Blue Coat, VMware and others.
A fantastic way to wrap our banner SplunkLive year. Thanks to all of our customers who presented and attended. If you've got feedback on the SplunkLive event format, User Groups, or any other ideas re: making Splunk work better for you and your team, hit me up at erin AT splunk DOT com. Love your feedback. Thanks for a great 2010, happy holidays, and see ya next year!
----------------------------------------------------
Thanks!
Erin Sweeney