Event management is dead. It's time for a new day. Welcome to event analytics at Splunk®. Take your monitoring and troubleshooting from reactive to proactive. Splunk's AI powered by machine learning helps you can reduce event noise, and decrease MTTR and the number of IT incidents.

Watch the Video
Clear Up Your Event Storms With Event Analytics
It's time to free IT from manual event management tasks
Reduce Event Noise

Automatically prioritize the few events that actually need attention before they impact the business
Watch the Video
Why Splunk for Event Analytics?
You don't have time to waste. Splunk® IT Service Intelligence (ITSI) makes it easy to connect to data sources so that you can begin interacting with and receiving the benefits of your data quickly.

Free IT from the manual task of managing all events so they can focus on quickly managing incidents while finding and fixing what's broken.

AI powered by machine learning in ITSI simplifies and automates your incident detection, helps detects the root cause quickly and predicts potential future outages so you can prevent them from happening.

PRODUCT CAPABILITIES
Reduce the noise and identify the problem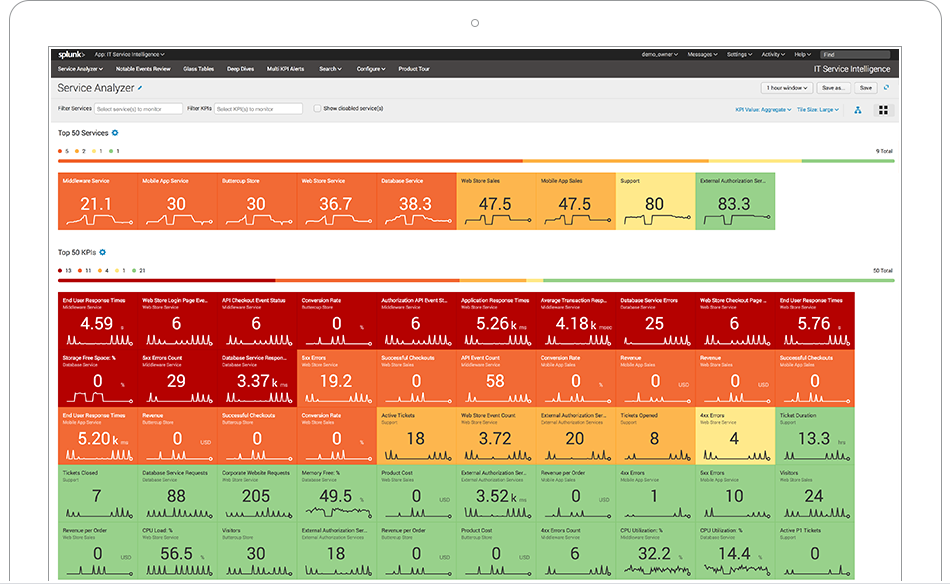 Service Analyzer
Visibility Across the IT Stack
Quickly see a high-level view of your IT services, including key performance indicators and service or application health scores.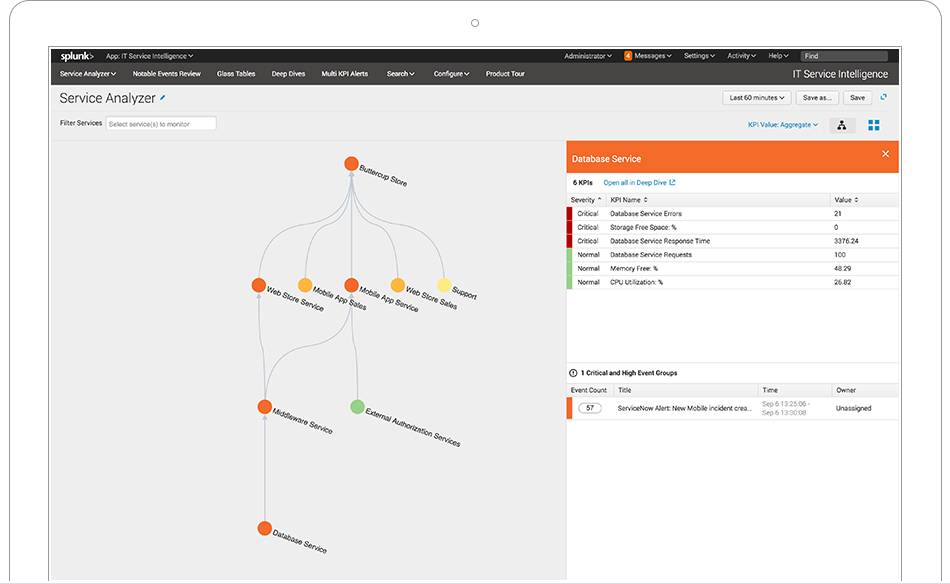 Service and Entity Mapping
Machine Learning Makes It Easy
You no longer have to be a data scientist to figure out the root cause of your P1 outage. Splunk's machine learning uses all your relevant machine data to help determine your logical next steps for quick remediation.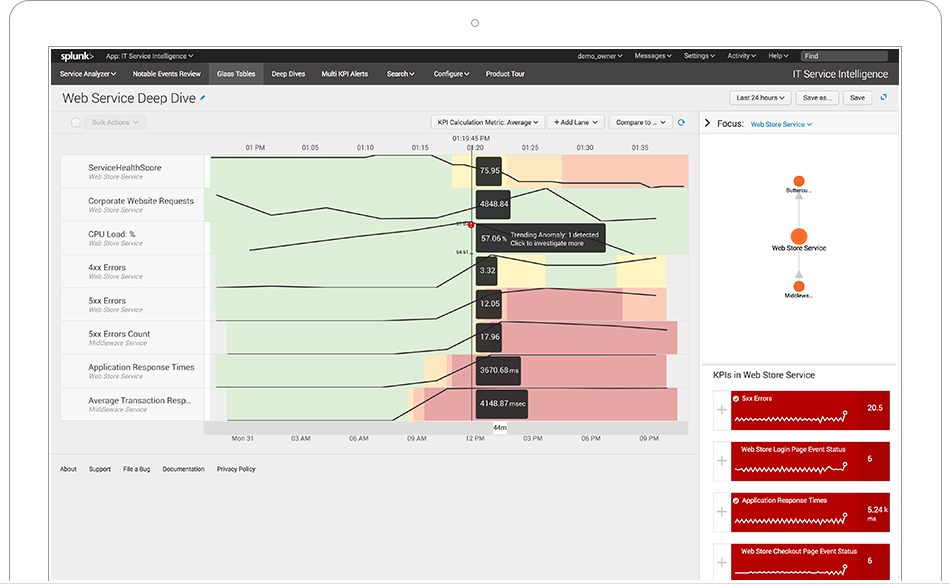 Deep Dives
Find and Fix IT Quickly
Monitor business and service activity in real time, in one place. You can quickly identify the root cause, speed up investigation and alert across multiple KPIs.
splunkbase
Automate Your Event Monitoring and Remediation
Splunk ITSI integrates with many different apps across our partner ecoystem for out-of-the-box monitoring, automation and remediation workflow tools to help you find what's broken and fix it faster across your IT infrastructure.

Financial Services
Your IT environment is complex and your customers are demanding. Give them what they want.
Bank on Machine Data

Healthcare
Your IT systems enable the HIE platform. Analyze them to see what's going on.
Boost IT Health

Public Sector
Your citizens and government employees expect better services.
Find Out How to Deliver